In this series of Hall of Fame nomination-based posts, we're going to focus on specific roles/positions.  We'll be reviewing both players on the HOF ballot as well as non-HOFers who we feel deserve re-consideration.
This first post will focus on leadoff hitters – in honor of two standouts:  Rickey Henderson and Tim Raines.  We're also going to shine a belated spotlight on another 80's/90's leadoff hitter – Brett Butler.
Rickey Henderson (2008 % of Votes:  1st year on ballot)

This is a no-brainer.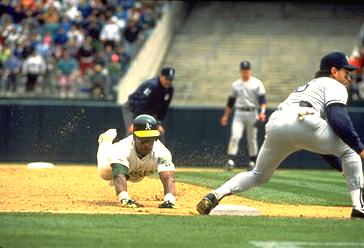 Rickey topped .400 OBP in 15 seasons.  To put that in perspective, Lofton and Biggio managed that 4 times.  Ichiro managed it once.  Yes, Rickey stole a ridiculous 1,406 SBs but he also was successful above 80% of the time – a success rate that even Billy Beane would be happy with.  If that mix of OBP and speed wasn't enough, he chipped in nearly 300 HRs.  Best leadoff hitter ever or, in Rickey's words, Rickey "is the greatest."
Vote:  YES
Fun anecdote:  Rickey's got so many it's hard to pick.  Let's go with these two:
When searching for a seat on the Padres team bus, he was told by Steve Finley, "You have tenure, sit wherever you want," Henderson replied: "Ten years? Rickey's been playing at least 16, 17 years."
Telling New York Yankees teammates that his condo had such a great view he could see the "Entire State Building."
Tim Raines (24.3%)
Four things keep Raines from being a no-brainer selection:  1) The shadow of Henderson, 2) the anonymity of Montreal, 3) the lack of respect for leadoff hitters vs middle of the lineup hitters, and 4) the lack of respect for walks vs. hits.
Baseball fans are second to only John Cusack's character in High Fidelity when it comes to compiling top 5 lists but here's a doozy for you – name the top 5 leadoff hitters ever.  Rickey and then who?  Part of the reason for this is that some great hitters who start as leadoff are moved into the 2nd and 3rd slots.  Examples of high OBP/speed guys who started at leadoff and moved down the lineup include Rod Carew, Joe Morgan, and Barry Bonds.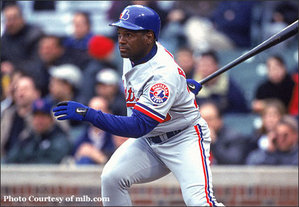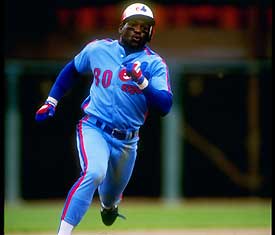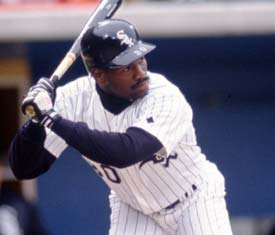 Let's use high OBP and above-average running as the two criteria we separate a good leadoff hitter vs. a good hitter.  Power is nice but not a prerequisite for a leadoff hitter.  Since the HOF is about longevity and performance, let's focus on a counting stat and a percentage for each.  The below list focuses on players after 1930 who were not big power hitters (< 300 HR) that had at least 150 SBs (exception for Boggs) and 3,400 times on base (Hits + Walks + HBP).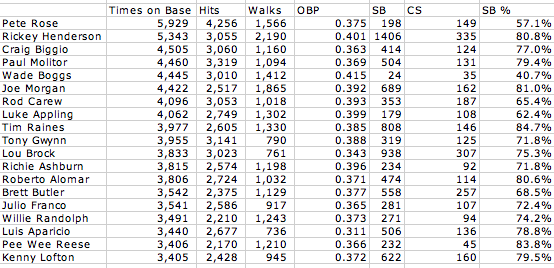 Gwynn and Brock are both HOFers based largely on their 3,000 hits.  Raines is being questioned because he only had 2,600.  But Raines is ahead of both of them if you add H, BB, and HBP.  Raines and Gwynn are about equal in OBP and Raines was far superior to Lou Brock.  Raines's OBP and SB ability separate him from everyone else below him on the list except for perhaps Ashburn and his impressive .396 OBP (and Ashburn is also in the Hall of Fame).
Raines also compares very favorably to Rod Carew (HOFer), Paul Molitor (HOFer) and Craig Biggio (surefire HOFer).  The only thing these three have over him is a couple more years of longevity.  And you can argue these were extended by occupying a power position in 1B, DHing and hanging around too long, respectively.
Based on the above, it is fair to say that Raines is arguably one of the top 5 actual or potential leadoff hitters as Henderson and Morgan are the only clear superiors in the past 70 years.  (I'd argue Boggs' lack of speed makes him a better #2 hitter).  If we were talking about an arguably top 5 cleanup hitter, this wouldn't even be a discussion.
Vote:  YES (see the excellent raines30.com if you need more convincing)

Fun anecdote:  In 1982, Raines snorted an estimated $40,000 in cocaine.  During the Pittsburgh drug trials in 1985, Raines testified that he only slid head first to not break the vial he kept in his back pocket which he didn't want to risk stashing in his locker.  In a dubiously unrelated note, his nickname was 'Rock'.
Brett Butler (Not on Ballot)
A top leadoff hitter of the 1980s and early 1990s, Butler got a grand total of 2 votes (0.4%) in his one and only year on the ballot.  It's fair to say that Butler doesn't scream 'HOF candidate'.  He only made 1 All-Star game and finished in the top 10 for MVP only once.  He didn't win any Gold Gloves.  If he was the 'greatest' at anything, it was bunting – with an unofficial modern record of 40 bunt hits in 1992 and the most bunt hits since 1960 (226).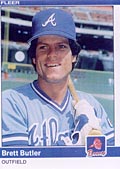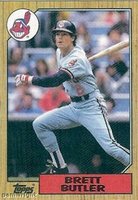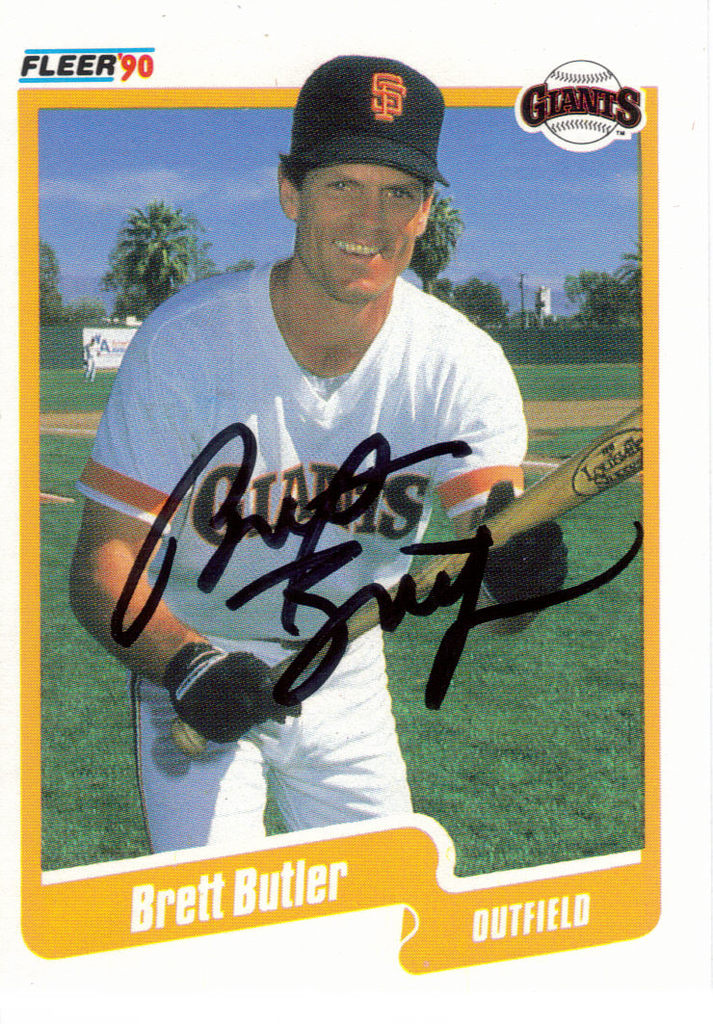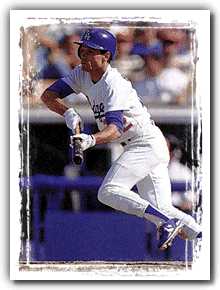 So we know Phil Rizzuto loved him (at least when he played in the American League).  Should he have received more MVP, All-Star, and HOF consideration love?  Probably yes on the first two but let's focus on his HOF considerations.
You may have noticed Brett Butler's name on the spreadsheet above.  I did another query of players since 1944 that are retired, not in the Hall of Fame, Total Times on Base > 3,000, and HR<250.  I then ranked it by OBP.  That's a convoluted way of saying a player had longevity but wasn't a power hitter.
Not in HOF, Times on Base>3000, HR < 250, Ranked by OBP
The only leadoff hitters higher than Brett Butler on this list are Tim Raines and Eddie "Walking Man" Yost – a 3rd baseman who played mostly for the Washington Senators and a Moneyballer 50 years before the term existed.
If we look at his career stats, we see he got started relatively late (first full-time season at 26) but was a consistently above-average leadoff hitter through 38.  He had 6 years over .390 OBP with 3 of them over .400.  That's 2 more seasons over .390 OBP than Biggio and 4 more than Ichiro.  Devon White managed 3 All-Stars (plus 3 World Series Rings) and never cleared .342.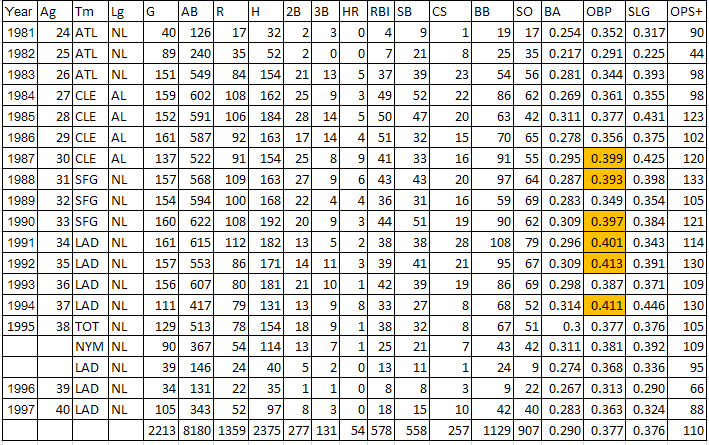 Our end verdict on Butler, though, is a hesitant no.  His OPS+ of 110 would rank 55th out of 58 current OFs and that's more of a condemnation of the three OFs below him (Brock, Max Carey, Lloyd Waner) than a compliment to Butler.  He stole 500+ SBs but  at a subpar success rate (69%).  Without the counting numbers (like 3000 hits or perhaps 4000 total times on base), we'd say he didn't distinguish him quite enough for the HOF.
But he really deserved a lot more consideration than 2 votes in his single year on the ballot.  Perhaps Butler's name will come back into the equation when Kenny Lofton is up for HOF consideration (Butler has higher Times on Base, OBP, and OPS+)
Vote:  NO
Fun anecdote:  Brett made enough connections while playing for the Dodgers in the early 1990's to score a sitcom deal.  His show – Grace Under Fire – had an impressive 5-year run but was sadly derailed due to Butler's painkiller addiction.