Razzball doesn't really follow basketball. The closest thing we've had to a basketball post was our interview of Spike Lee.  But it's the offseason so why not.  Figure it may be our only chance to get some link love from The Sports Guy.
I'm in San Francisco for a week and there's a big fuss because their GM (Chris Mullin) is getting hung out to dry by someone higher up in the organization.  I don't care to discuss the details but it got me thinking…
Do they just give every decent white basketball player these days a front office gig after he retires?  Like when it's guaranteed a baseball franchise that's fallen on hard times will give a front-office gig to its superstar from the glory days (e.g., George Brett on KC already got his, you KNOW Cal Ripken will have an Orioles GM or VP job in the next couple of years).
I found the top scorers on Basketball-Reference.com and started filtering for recent white players.  Out of the top 150 scorers, I found 23 who were white and retired after 1970 (keeping it somewhat recent).  The white guards and centers haven't seen much front-office love.  The two exceptions are:
Jerry West – The model for the NBA silhouette was in the LA Lakers front office for about 20 years and built teams that won 7 championships.  His (black) teammate Elgin Baylor helmed the LA Clippers for about 20 years and built teams that won about 7 playoff games.  Broke stereotypes about a white man's leaping ability (6'2″ and could reach up 16 inches above the rim) and the ability of West Virginians to succeed in management.
Dick Van Arsdale – Known as the 'original Sun' according to Wikipedia.  Known by whom? Has anyone else heard of this guy?  He played in the 1970's.  I bet if there was a Match Game during that era that asked the panel Dick Van _____, the $500 option would be Dyke, the $250 option would be Patton, and the $100 would be Zant (long lost Lynyrd Skynyrd brother).  He's held numerous front-office gigs for the Suns including GM and SVP of Personnel.

The forwards…that's a different story….here's a looksie…
Larry Bird – A body made for basketball, a face made for fencing.  He is the current President of Operations for the Pacers.
Tom Chambers – A power forward hailing from Utah.  No front-office gig.  Need to be sponsored by a Utah blogger to say more.
Rick Barry – Shot 'Granny-shot' free throws and NBA-caliber sperm  (all four sons played professional basketball).  Despite being super-knowledgeable on basketball, he never got a front office gig.  May have something to do with saying things like this (during the 1981 NBA finals in regards to an old Olympic team photo with Bill Russell):  "Who's the guy in the back row with the big watermelon smile?"

Chris Mullin – Most points ever for a player with Whitey Herzog's haircut.  Currently the GM of the Golden State Warriors.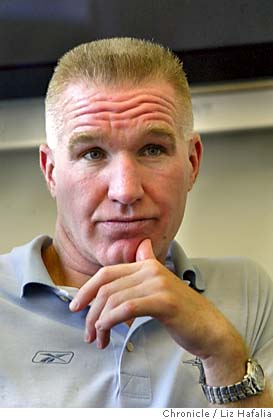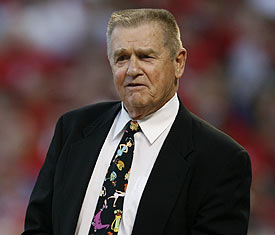 Kevin McHale – Had a fantastic playing career despite the constant wear and tear on his knuckles from the rough Boston Garden parkay floor.  Whenever I read about guerillas in Northern Ireland, I think of McHale's arms.  Helped the Celtics win 4 championships – 3 as a player, 1 as the GM of the Timberwolves (must cost a lot to gift-wrap Kevin Garnett).

Kiki Vandeweghe – His dad played basketball for the Knicks.  His mom won the Miss America pageant.  That, my friends, is how you overcome having a nickname like Kiki.  Was the GM for the Nuggets from 2001-2006.
Detlef Schrempf – Drafted by Dallas in 1985, setting an organizational precedent for 1st round German draft picks that have been both positive (Dirk Nowitzki) and negative (Baron Van Rebound).  How is this guy not Der Kommissar (uh-oh) of the German Basketball League?

Dan Issel – Jay-Z's favorite white basketball player (D to the Dizzay, I to the Issel!) is the highest scoring white basketball player ever if you count ABA and NBA stats.  He was nicknamed the "The Horse" while at the University of Kentucky for his facial resemblance to 1969 Kentucky Derby winner Majestic Prince.  Any benefits this name had with the ladies were minimized by his other nickname "The Small Package" which was his go-to move during the Olympic wrestling halftime shows in the early ABA years.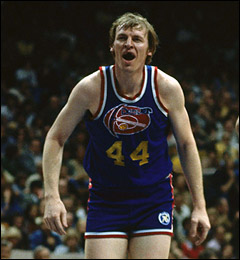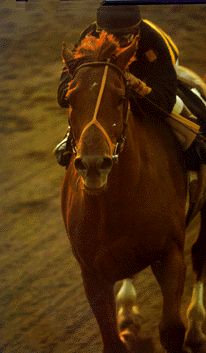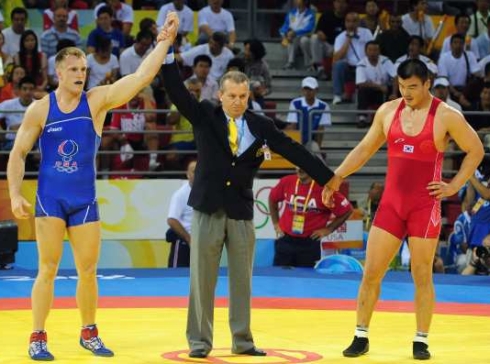 Dave DeBusschere – Teamed with Bill Bradley for the mightiest white forward combination until Bird/McHale.  Pitched for the White Sox from 1962-1963 before focusing on basketball.  Rumors this 2 year stint with the White Sox was a cover-up for a gambling-related suspension were unfounded.  Was the ABA commissioner and had front-office jobs with the Nets and the Knicks (he was the Knick representative when they won the Patrick Ewing lottery).
Rudy Tomjanovich – Played 11 years for the Rockets and then coached them to two championships.  No front-office gig, though.  While a great player, perhaps best known as the guy who took perhaps the most vicious punch in sports fight history – a punch by Kermit Washington that led to a fractured jaw and spinal fluid leaking into his mouth.  Ow to the mother-fucking izzich.
Final count – 6 of the top 10 scoring white forwards (who've retired post-1970) have gotten front-office gigs.  And Rudy T is nearly a 7th.  That doesn't even count lesser white forwards like Ernie Grunfeld (Knicks, Bucks) and Danny Ferry (Cavs) or the unwritten rule that all white 3-point shooting guards that played with Michael Jordan or Larry Bird get front office gigs: Steve Kerr (Suns), John Paxson (Bulls), Danny Ainge (Celtics).
Here are my betting lines for future white players to get front-office gigs in the next 5 years:
John Stockton (1-1) – Has to happen, right?  I can see him being a VP or Director with the Jazz and fining players for wearing their shorts too low.
Jeff Hornacek (3-1) – Recently interviewed for coaching gigs.  Forget it, Jeff.  You're white.  You get to pass Go, collect $200, and report to an NBA front-office.
Mark Price (4-1) – How did both Paxsons (Jim and John) get GM gigs before Mark Price?
Dan Majerle (5-1) – 'Thunder Dan' is currently assistant coach w/ the Suns.  He's rooted in Phoenix (has a bunch of bars) and I say he's next in line when they blame Steve Kerr after Shaq fatally sits on Steve Nash.  The fact he was a forward can only help.
Scott Skiles (6-1) – Currently on his 3rd coaching gig (Bucks, formerly of Suns and Bulls).  Time to move that intensity to the front office.
Tim Legler (6-1) – Was a 3-point specialist for 10 years and is currently in broadcasting.  Following the Steve Kerr route.  Would be 3-1 if his time with the Washington Bullets/Wizards had coincided with Michael Jordan's.
Steve Nash (7-1) – The odds would be higher if I extended this from 5 to 10 years.  If he's still playing in 5 years, he could become the first player-GM.
Kurt Rambis (8-1) – You remember him as the begoggled goon from the 1980's Lakers team but did you know he's coached the Lakers for 1/2 a season and has been an assistant coach as well?  Crazy.
Bobby Hurley (9-1) – He seems like a 2-1 shot but I grew up near him and recall hearing that he wasn't very smart.  I think he's more a 'street smart' white guy like Eminem, Jason Williams, or Michael Rapaport.
Mike Gminski (10-1) – The G-Man was an underrated force on the Nets for many years.  He's still 4th in career points at Duke.  His Wikipedia page isn't updated so I don't know if he's still in basketball but I'm laying aggressive odds because the first two letters in his last name are GM.
Detlef Schrempf (12-1) – The German thing doesn't help.
Tom Chambers (12-1) – Hurt by the fact that the three teams he played for are: Sonics (moved to Oklahoma), Suns (plenty of white players in the queue) and Jazz (same reason as Suns).
Chris Dudley (15-1) – Rebound specialist who somehow lasted for 16 years.  And he was a diabetic.  Currently out of basketball but you can't count this guy out.  As Rudy T would say, "Don't ever underestimate the heart of a champion (who was a white NBA forward and, thus, ideal for an NBA front-office gig)"
Toni Kukoc / Vlade Divac (15-1) – I'm putting these two ex-Yugoslavs as a parlay bet (or the 1/1A coupled entry if you like horse racing).  You know when they say "He's not gay.  He's European".  Well, it's kind of like these guys are "He's not white.  He's Eastern European."  That said, McHale is 1/2 Croatian-American.  Rudy T is Croatian-American.  So maybe their sons will get front-office gigs.
Keith Van Horn (20-1) – He has the whiff of aloofness and disappointment.  If he managed a few more good seasons, he'd have been a lock.
Christian Laettner (25-1) – I didn't follow his NBA career too closely but he seems to exude douchiness.  Kind of like a taller Craig Scheffer who starred as the 'high school douche' in such films as Some Kind of Wonderful (you want the truth..you're over!).
Kelly Tripucka (30-1) – High-scoring forward in the 1980's who seems to fall into the Barry/Laettner category based on his Wikipedia page.  Example:  The Utah Jazz ran him out of town…and he was white and talented.
Greg Kite / Scott Wedman (35-1) – The Celtics were so good in the 1980's that they could give playing time to these schlubs.  It's one thing for the NBA to give front-office gigs to Ainge, Bird, and McHale.  But if they gave a job to one of these guys over Robert Parish, that would be much tougher to defend than these two were as players.
Mark Eaton (40-1) – He's 7'4″.  That's just too damn tall.  Plus, he played for the Jazz and Stockton gets first dibs.
Maris Valainis (50-1) – He played the role of star player Jimmy Chitwood in Hoosiers.  A team should hire him as VP, Inspiration.
Bill Walton (100-1) – How are you going to discipline players for pot-smoking if you have this joker as your GM?