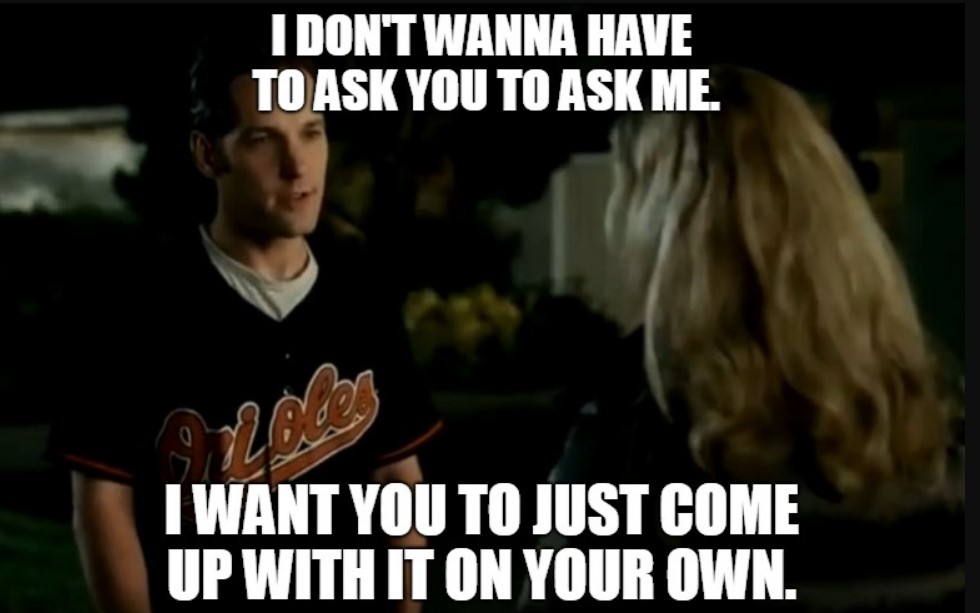 "In battle, there are not more than two methods of attack – the direct and the indirect; yet these two in combination give rise to an endless series of maneuvers."
When opening up your trade talks, it is important to remember people like to communicate in different manners.  Some people prefer to send trade offers back and forth while others prefer to lay everything out in a chat. For home leagues, you may already know how people in your league prefer to start a trade discussion. If you do not know the tendencies of your league mates, it has been my experience that some combination of these two methods is the best approach.
I recommend sending an offer through the league software with a note attached letting the other team know what or who you're interested in. Giving an explanation of your thought process while assembling the trade offer can provide some clarity to the other team.
Another method would be to send an email, DM, chat, etc. with similar information in regards to what or who you're looking for and provide some information about who may be available from your roster. In this communication, you may also choose to lay out some trade offer ideas that you were looking into and give the other owner some options or a general starting point.
It is also important to avoid tunnel vision and stay open to new players and ideas during the course of trade negotiations. If you are focused on getting a single player, you may miss out on the opportunity to expand the discussion to incorporate other players.
For instance, if you keep asking about a certain player the other team refuses to move, you may not look at the rest of the roster or reach out to the other team. If you close yourself off, you may decide to give up on a particular player or decide that the team has no interest in trading while communication and having an open mind may have yielded a good return.
"If words of command are not clear and distinct, if orders are not thoroughly understood, then the general is to blame"
If you don't put a note in your trade offer, or are not clear in your objectives, there is nobody to blame but yourself when trade negotiations fall apart.  It is crucial to respond to trade offers, even if you're not interested.  It will foster good communication with the team, and can open up trade possibilities down the line.  If you are known as the team that never responds, you may be looking at an empty trade market when it comes time for you to go trade hunting.
Don't be the guy that only responds with useless content or one-word responses. After the other team has made 20 offers you have rejected, don't tell them to make you an offer. Stop being a jackass and send over an offer that you would accept.
This can yield several positive results for you as the other team may not have understood what or who you liked. Your offer may get accepted and then you get the trade you wanted all along, or it can show both teams they are too far apart in their evaluation and should discontinue talks for now.
"A military operation involves deception. Even though you are competent, appear to be incompetent. Though effective, appear to be ineffective."
If the other team wants to tell you how bad the players on your side of the deal while simultaneously talking up their players as the next great thing, let them.  The easiest comeback to these scenarios is to ask why they want your players, but leaving them in a place where they believe you are buying into their B.S. can be a good place to negotiate from in a deal. Allow them to think they are the intelligent one in the conversation and then milk them for all it's worth.
Sometimes you can catch them in a lie or when discussing values, you can almost force a trade out of a sense of pride once they get rolling in their lie. What you cannot do, is allow these people to change your evaluations of the players. Maybe they really are trying to help out, but chances are more likely that they are trying to swindle you.