This is the first part in what will be a very special mini-series covering the fascinating history of "The Gas House Gang". Join Paulie over the next few weeks to uncover not just a story about baseball, but one about ourselves… -Jay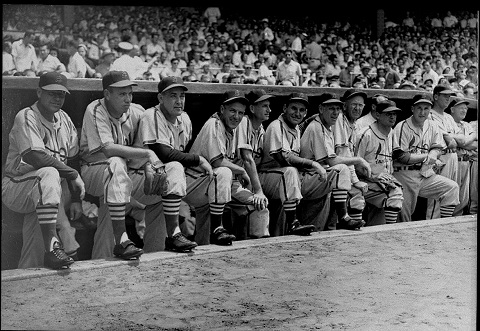 There have been many memorable teams in the storied history of baseball: McGraw's feisty Baltimore Orioles squads of the Gay 90's; his NY Giant teams which dominated the early decades of the 20th century; the powerful Cub squads of the first decade of the 20th century; the several dynastic periods of Connie's Philadelphia Athletic Mack-Men; the immortal Yankee dynasties of Ruth, DiMaggio, Mantle, and Jeter; the Bums of Brooklyn in the 40's-50's; the Big Red Machine; Earl Weaver's Orioles of the late 60's-early 70's; and, of course, Charlie O's mustachioed masters of the diamond, also of the early 70's. All of these teams were powerful; some were awesome; and, many were endearing. But, none of them were as colorful as the St. Louis Cardinal's Gas House Gang of 1934.
Please, blog, may I have some more?