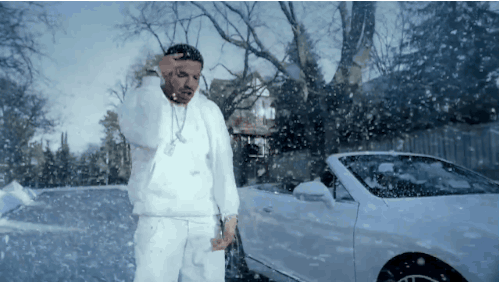 You know how that should go. Countin' money you know how it goes. Pray the real live forever man. Pray the fakes get exposed.
Couldn't have said it better myself, Drake. We're six full weeks in and I'm just gettin' tired of these fakes taking up roster spots due to their name value. Ya know? Pray that real live forever, man! Ok, well, I don't really pray about fantasy baseball, but I hope that some of the bigger names turn it around and come back to life for the sake of our fantasy baseball teams. When it comes to ranking the Top 100 hitters in terms of rest-of-season value, though, it's time to cut bait on a few. And, honestly, I may even be late by a few weeks in bringing out the scissors. You'll see a lot of names at the bottom of the rankings this week that dropped out. Don't freak out. Don't get emotional. Look at the stats, even the deeper stats, and you'll see it's more than time to get the hotter players in your lineups regardless of name.
Now, in order to find one of those players that's owned in less than 20% of leagues, I'm having to stretch a little. I don't want to highlight a prospect again, because apparently that's a precursor for an injury. C'mon A.J. Reed! The most prominent pickups of the week were guys like Jackie Bradley, Jr. and Marcell Ozuna, but they're getting snatched up fast, so hopefully you're ahead of the curve. In case you're not, though, here's a name that you can still find in 98% of leagues, and just may be the next name to creep his way into the Top 100.
Aaron Hicks, OF (2.1%) – Told you. Deep reachin' here, but let me 'splain myself for a second. Coming into the year many pundits were declaring Hicks a great sleeper and breakout candidate even though he would start the year as the Yankees fourth OF. His profile projected very similarly to Carlos Gomez pre-breakout with great power, speed and plate discipline. Last season his pace for 600 ABs was 17 HR and 20 SB, while hitting in Target Field (Minnesota). The trade that brought him to the Bronx bang box was going to do wonders for his potential, but he needed to get past some of the dinosaurs roaming the outfield in New York first. And now it's happening. Jacoby Ellsbury, Carlos Beltran, Alex Rodriguez and Brett Gardner were certain to miss games. Now with A-Rod on the DL and Ellsbury nursing a bad hip Hicks is finally getting those needed at bats. Past 15 days? .275/7/2/6/0. In 2015 he reached double digit HR and SB in 390 ABs. His AVG sits at just .210 right now, but that's largely due to sporadic playing time and a .220 BABIP (career .270 through 1000 PA). If the PT continues, Hicks is a great roto addition, especially if you're willing to cut bait with those bigger names that are providing negative value to your team.
Enough creepin'…Here are your Top 100 Hitters for Week 7, with a NEW #1 (gasp)!
The Top 100 Hitters
Dropped from Rankings: Michael Brantley (41), Jason Heyward (67), Logan Forsythe (74), Lucas Duda (80), Eugenio Suarez (83), Prince Fielder (90), Carlos Gomez (93), Corey Dickerson (97), Brian McCann (96), Yasmany Tomas (97)
Good luck in Week 7! Drop those comments and check back next weekend for the new names in Week 8!