We've just got a quick hitter this week for our Razzball Commenter League update.  With only three days in the previous week's schedule thanks to the All Star Break, everything is abbreviated.  There weren't a lot of changes, but there's still some goodies to go over. Plenty of trades were made, especially in the ECFBL which made five swaps this past week.  We'll also go over the weekly leaders for our little three day mini week and name a team of the week as well. It's pretty impressive what teams can pull of in just three days.  Let's jump into all the juicy data from our mini week that was, week 15:
Each week we'll peek in at our resident 'perts to see who is laying claim to best "expert" RCLer in the land.  We'll take notes, check the standings and generally stalk them.  The heading is also hyperlink, so feel free to follow along as we go.

As with most leagues this week, there wasn't much doing in the 'Perts league either.  The only change in the standings was B_Don swapping spots with Ralph in the battle for bronze.  I lost the most points this week with 3.5 but managed to hang onto second place for now. Grey remains the top dog following the short week.
TOP 10
For those too lazy to check the MASTER STANDINGS, I present to you, the current top 10
We found a small snafu in the Master Standings from the previous week that dropped FFB down in the standings.  Numbers over 1,000 were showing in the Master Standings page as just 1. FFB had over 1,000 strikeouts and was dinged for this.  The Babies are back in the top spot now though after finishing third in the TOW race for the shortened week. These Babies will not be containted!
Team mcafeeeee had a big jump this week from sixth to second, knocking my DFSers team from second to third.
UpNorth falls from the top spot last week to fourth this week while Backdoor Splitters remains in fifth.
Licketty Splits fell from third to sixth this week and the Squat Cobblers hold onto the seventh spot.
My Hippos hang onto to eighth and  Brookhaven Modern Blue moved up one spot to ninth.
Rounding things out is Razzkai getting back into the top ten this week.
TRADES
All the trades that have gone down in the past week.  Public ridicule is not only allowed, but encouraged.
Like I said, ECFBL got busy this week.  Vegans traded away a lot of power for some pitching.  Vegans are currently DFL in ERA so there is plenty of ground to be gained there if this pays off.  Hopefully the drop in power numbers won't counteract this change of course.
I don't know how the Cole/Nola/Kepler for Yonny/Bruce trade made it through, but there was only one veto.  Yikes.
WEEKLY LEADERS
The best of the best from the week that was.
R – 40 – Vegans (ECFBL)
HR –16 – KingAndrus (RCL 2019 (#65)) & Stan the Man (RCL 2019 (#18))
RBIs – 43 – Stan the Man (RCL 2019 (#18))
SB – 9 – 3 Teams Tied
AVG – .365 – KingAndrus (RCL 2019 (#65))
K – 65 – Confortobly Numb (RCL 2019 (#4))
W – 5 – 18 Teams Tied
SV –  7 – 4 Teams Tied
ERA (Min. 20 IP) – 0.00 – The Great Knoche (Frequent Commenters League) (in 24 IP)
WHIP (Min. 20 IP) – 0.35 – MattTruss (Writers League) (in 20 IP)
None of these records will count towards the year long weekly records, but there are some sweet performances in a three day stretch.  16 dongs in three days is mind boggling.
TEAM OF THE WEEK
Our weekly shout out to the team that killed it the previous week.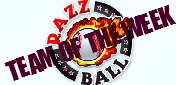 Team: KingAndrus
League: RCL 2019 (#65)
Stats:   AVG: .365, R: 38, HR: 16, RBI: 38, SB: 3
IP: 30.2, ERA: 2.64, WHIP: 0.815, K: 34, W: 3, SV: 5
Summary: KingAndrus is probably hoping for more short weeks after this three day run.  Xander Bogaerts and Manny Machado went ham with three dingers each while Justin Verlander and Jon Gray did work on the pitching side.  KingAndrus has some serious work to do getting to the top of RCL #65 with UpNorth going berserk but KingAndrus now sits just 3.5 points out of second.  Keep it going King.
Want to be Matt's Twitter pal?  That's kinda creepy, but you can follow him here: @MattTruss