Note: Besides providing advice and news on fantasy baseball, we at Razzball created and now sponsor a game where the goal is to manage a team and compile the worst stats. These Historical Spotlights honor those players who would've excelled in such a format. See here for more info. See here for the summary of the inaugural 2008 season.
The passing of another Easter seems like a fitting time to resurrect the memory of Ivan DeJesus and his magical Razzball campaign of 1981.
He posted what Wikipedia describes as a 'Triple Crown loser' season, finishing last (among batting qualifiers) in all three categories with a .194 AVG, 0 HR, 13 RBI. He added 8 doubles and 4 triples to his 0 HR in 403 AB to finish with an netherworldly slugging percentage of .233.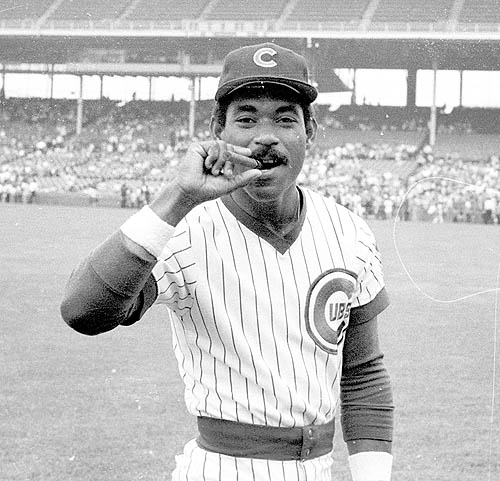 If you think the 403 AB total was an indication of benching or at least platooning, think again. This was a strike-shortened season. Ivan played in all 106 games. Better yet, he hit leadoff in 59 of them! While Cubs skipper Joey Amalfitano never got another chance to manage a team, his courage in the face of logic and statistics netted him a 13 year gig as Tommy Lasorda's third base coach. One can only imagine the fun that Tommy and Joey must've had eating room-service pasta off hookers' asses.
Amalfitano also undoubtedly influenced the likes of Dusty Baker and Tony LaRussa, inspiring their man-love for light-hitting middle infielders not named Ozzie Smith.
Ivan DeJesus never was able to repeat the lows he accomplished in this magical season, putting in 3 more merely mediocre offensive seasons before moving onto bench and then coaching/minor league roles.
The infamy of Ivan DeJesus's 1981 campaign is only overshadowed by his last name – which was a savior to white suburban lads unfamiliar with the dulcet tone of the soft 'J' – and his being a martyr to long-suffering Cub fans by accepting a trade to the Phillies shortly after this magical season that netted an aging (but raging) Larry Bowa and a then unknown Ryan Sandberg.
Ivan DeJesus – a Razzball God among men.