Razzball Glossary Entry:  SAGNOF

Pronunciation: Sag Noff
Noun

1. SAGNOF — Saves Ain't Got NO Face.  The act or instance of ignoring how terrible a pitcher is, instead concentrating on his role of closer.
Is this guy the best reliever for the job of closer?  Who knows?  Doesn't matter.  SAGNOF!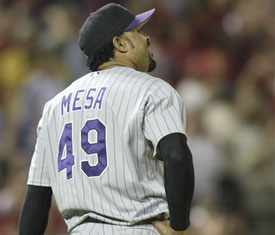 2. SAGNOF — Steals Ain't Got NO Face. The act or instance of ignoring how awful a hitter is as long as he's fast.
Just dropped Crapolanco for this minor league journeyman who had 40 steals in Triple-A…  SAGNOF!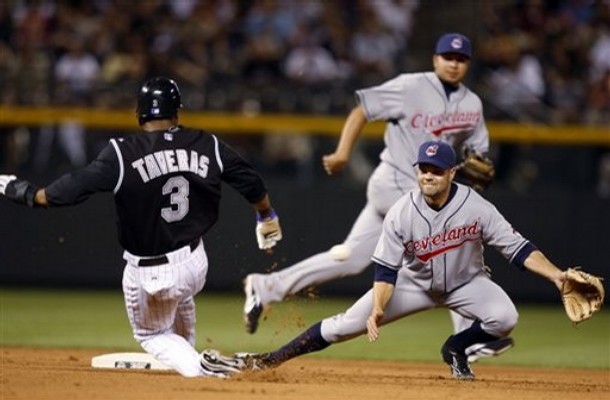 Verb
1. SAGNOF'ing. To employ SAGNOF.
I'm SAGNOF'ing with LaTroy Hawkins, Saul Rivera and every guy in the Tigers pen.
Adjective
1. SAGNOFy.  Mood characterized by an extreme wont for saves or steals.
I was feeling especially SAGNOFy and picked up Emilio Bonifacio to play 3rd.
Variation
1. SAGNOF'er.  One who employs SAGNOF.
I'm a SAGNOF'er 'til I die.  Get the saves and steals and leave the cannoli!
Origin
The philosophy of SAGNOF is one that polarizes the fantasy baseball community.  Some squeamish players have nightmares over the time that Jose Mesa gave up 6 ERs in a 1/3 of an inning (don't write a book about it – learn from Omar Vizquel) while others revel about how they somehow got 30 saves and a near-2.00 ERA from a seemingly washed up Todd Jones in 2005.
While most fantasy baseballers would agree that you've got to roster anyone who can provide Saves, the SB specialist is more maligned.  One look at Wily Taveras's HR/RBI/AVG makes you wish fantasy baseball rosters were like figure skating and diving competitions where you can wipe out the lowest scores.  The creative fantasy baseballer, however, sees a SAGNOF and creates a minotaur with a lumbering slugger.  Examples include the international playboy Juan Pierre Dunn and Green Mile actor Michael Bourn Howard.
We at Razzball do not judge the SAGNOF.  An itch needs to be scratched.  A loose nut needs to be screwed.  And a team sometimes needs some Saves and Stolen bases even if they're not pretty.