So, I reached out to Lenny Dykstra about being on our podcast along with many other people, such as: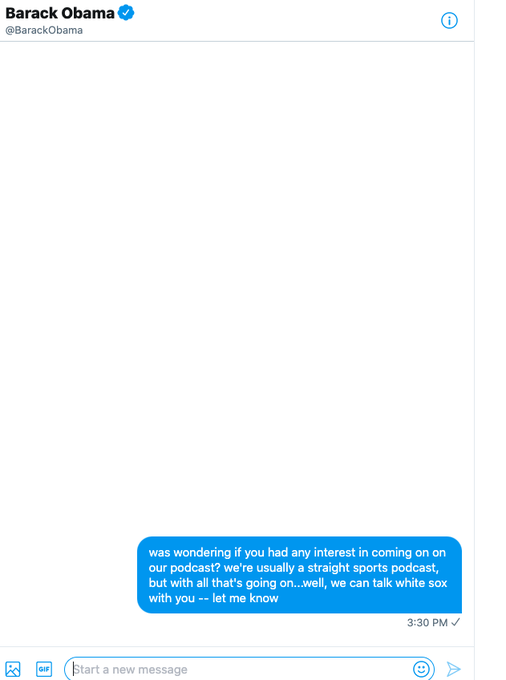 He prolly didn't respond because I had a typo. Stupid Siri! I said one on! What the hell is coming on on?! "Here lies Grey, Siri ruined his life." Unless Barack just didn't want to talk about the White Sox and jinx them after I said they were my preseason favorite for the World Series. You can't jinx Dylan Cease, Barack, you should know that! Any hoo! I continued to reach out to people. Barack was not going to allow me to get down on myself, like Cougs asks me to get down on her while pretending to be Barack! No, sir, Siri! I was going to fight through our country's most difficult time by reaching out to another great American in America, Lenny Dykstra: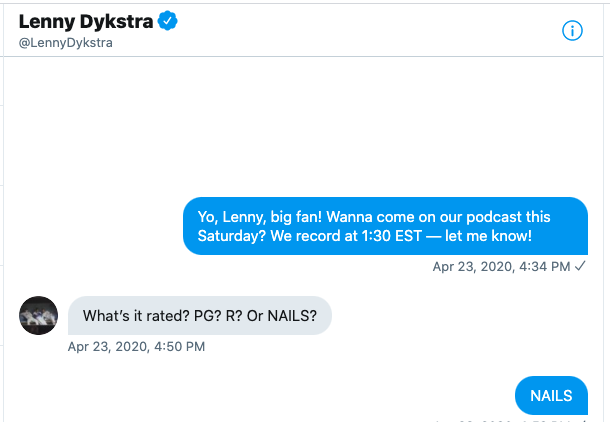 So, then we went back and forth for about two weeks trying to figure out a time that worked for everyone, and eventually that led to what you're about to hear on today's Patreon podcast. What. A. Joy. Behar. It. Is. Not. You thought I was stopping after "What a joy," didn't you? Don't try to pigeonhole me into making sense! It is merely the first part of our Lenny Dykstra conversation, hopefully more is to come, because we have more questions to ask. Some of the potential questions for next time are discussed. They are definitely, "NAILS." We also talk at length about baseball returning in July and what it will mean for the universal DH. If you have any celebrities you want me to try to reach out to, let me know in the comments here or on Patreon and I will do my best. If you have any questions for Lenny for our next podcast with him, you can leave that too.
To hear this podcast and more, click this Patreon Podcast link to subscribe for $5, every bit helps. Also, you can help us by subscribing to our Ad-free site. Enjoy the show!