It's been an incredible season! This marks my final article of the year, and it's been a blast writing about streamers for the past six months. This final month has been chaotic with rotational changes, and this week could be the worst of them all. We have an abbreviated three-day week to end the regular season, and it'll be interesting to see who even plays for these teams at this point of the year. That means many of these guys might be shifted around, but I'll do my best to match the pitchers with their projected pitch days!
With all that said, we're going to approach this article a bit differently. We're going to offer up streamers for the three remaining days and provide you with an abundance of options. There are plenty of good pitchers in great spots for the closing three days, and some will look even better when these teams decide to send out their B-squad lineups. We're going to keep them abbreviated, though, because we want to give you guys as many choices as possible! With that in mind, let's get started with the Monday card!
Monday Pitching Streamers
Bryce Elder, ATL (at MIA)
Elder has been incredible since entering the rotation, registering a 0.65 ERA and 0.83 WHIP across his last four starts. Two of those came against this terrible Miami lineup, with the Marlins ranked 26th or 27th in runs scored, OBP, OPS, and xwOBA. He's also a good bet for a win, likely entering this matchup as a -200 favorite or higher.
Hunter Greene, CIN (vs. CHC)
Greene is looking like an ace in the making. Over his last seven starts, Greene is generating a 2.01 ERA, 1.04 WHIP, and 12.9 K/9 rate. That sensational strikeout rate is why he was a Top-3 pick back in 2017, and he's finally making good on that potential. He should continue that success against a Cubs team that sits 23rd in runs scored, 22nd in xwOBA, and 25th in K rate. The Streamontor loves Greene, too, projecting him to provide $23.9 worth of value.
Tuesday Pitching Streamers
Kyle Muller, ATL (at MIA)
Muller is one of the Braves top prospects, and he should benefit from this brilliant matchup. We already talked about how bad Miami has been but let's dive into Muller. The Braves lefty has been terrible in limited time at this level, but a 3.19 ERA, 1.25 WHIP, and 27 percent K rate at the minors is all you can hope for. Miami is essentially a minor league lineup at this point, and Muller should feel comfortable as a massive favorite!
Michael Lorenzen, LAA (at OAK)
Lorenzen allowed seven runs in two separate starts two months ago but has been really solid outside of that. In fact, Lorenzen has a 3.44 ERA, and 1.18 WHIP in his other 15 starts this season. The two duds came against some of the best offenses in the AL, but Oakland is far from that. The A's rank bottom-two in runs scored, OBP, OPS, wOBA, and xwOBA. In their three matchups this season, Lorenzen has lit them up to the tune of a 0.50 ERA and 0.95 WHIP.
Eric Lauer, MIL (vs. ARI)
Lauer was brilliant in his most recent outing, striking out nine batters across five scoreless innings. That's the guy we saw for the first few months, tallying a 2.38 ERA, 1.11 WHIP, and 10.3 K/9 rate through his first 10 starts. Two duds have hurt his averages, but he shouldn't have any issues against an Arizona team that sits 24th in OBP, 23rd in OPS, and 26th in xwOBA. We also don't mind that he's projected to be a -250 favorite! The Streamonator agrees, projecting Lauer to provide $9.8 worth of value.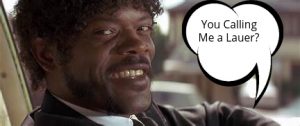 Marco Gonzales, SEA (vs. DET)
Gonzales is far from a sexy pick, but this guy is an inning eater. The veteran lefty has thrown at least five innings in 19 straight starts, totaling a 3.89 ERA and 1.20 WHIP since 2020. His numbers aren't quite as good this season, but picking up a quality start against Detroit should be easy. The Motor City Kitties sit bottom-three in runs scored, OBP, OPS, wOBA, and xwOBA, with Marco likely entering this matchup as a -200 favorite. This won't be a monster game, but Marco is one of the safest streamers out there!
Jose Quintana, STL (at PIT)
Quintana has quietly had a bounceback season in Pittsburgh and St. Louis. That's why the Cards acquired him, with Quintana compiling a 2.99 ERA and 1.22 WHIP. Those amazing averages should continue against an offense like Pittsburgh, with the Buccos ranked 27th in runs scored, 28th in xwOBA, and 29th in K rate. He faced them a month ago and allowed just five baserunners and one run across 5,2 innings.
Wednesday Pitching Streamers
Reid Detmers, LAA (at OAK)
Detmers had one bad stretch this season but has been one of the best rookies outside of that. The left-hander had a 3.83 ERA and 1.01 WHIP through his first 10 starts while sporting a 3.04 ERA, 1.30 WHIP and 9.9 K/9 rate across his last 13 starts. The two starts in the middle that got him demoted, but it's clear this kid is here to stay. We love all of that since he faces the worst offense in baseball here!
Aaron Civale, CLE (vs. KC)
Civale had a horrific start to the season, but this righty has really turned his season around. Over his last 13 starts, Aaron has accumulated a 3.26 ERA, 0.99 WHIP, and 8.4 K/9 rate. That's the top-tier starter we expected at the beginning of the season, and he should carry that elite form over into a matchup with a 25th-ranked Royals offense. In their most recent matchup, Civale spun seven one-run innings!
Hitting Streamers
Jarred Kelenic, SEA (vs. DET) 4 Games
Kelenic has been a calamity in Seattle, but things are finally starting to turn around. Their former top prospect has three homers over the last week, amassing a .267 AVG, .333 OBP, .667 SLG, and 1.000 OPS across his last seven games. That's the stud we've been waiting to see, with Kelenic collecting a .298 AVG, .372 OBP, .574 SLG, and .962 OPS in the minors. Getting four games in a three-game week is a massive boost as well, especially since he faces Detroit. The Tigers rank 19th in WHIP, 20th in ERA, and 26th in xwOBA.
Oswaldo Cabrera, NYY (at TEX) 4 Games
There are four teams with four games in this three-day set, and these four teams are the best offenses to exploit. It's tough to find waiver-wire players on this stacked Yankee roster, but Cabrera has come out of nowhere to become a stud. He's been hitting between second and sixth since his emergence, which alone is huge for his fantasy value around the rest of these Bronx Bombers. He's earned that promotion, though, providing a .328 AVG, .414 OBP, .656 SLG, and 10.70 OPS across his last 17 games. We obviously don't mind that he tussles with Texas this week either, sitting 22nd in ERA and 23rd in WHIP. Being eligible at so many positions is a nice bonus as well!
Lars Nootbaar, STL (at PIT) 3 Games
The Cardinals do this every season. They always call up a handful of hitters, and each one of them seems to rake in the heart of this lineup. Nootbaar has been doing that for two months now, generating a .381 OBP, .524 SLG, and .905 OPS across his last 70 games. That's a lengthy stretch of dominance, with Noot falling just shy of a 1.000 OPS against right-handers in that stretch. That's big news since he faces three weak righties here, squaring off with Mitch Keller, Bryse Wilson, and Johan Oviedo. Those pitchers have Pittsburgh ranked 27th in ERA and 28th in WHIP.
Feel free to comment here or reach me on Twitter @Bartilottajoel if you have any questions!