This is the 4th post in a series on the 2011 Hall of Fame ballot.  My first post on Jeff Bagwell covered the criteria I am using for analyzing HOF players.  The second and third posts covered Bert Blyleven and the middle infielder trio of Alan Trammell, Barry Larkin, and Roberto Alomar.
The next player I'd have on our ballot is Edgar Martinez.
WAR Totals:  112.2 Peak-Adjusted WAR – 67.2 career WAR + 9 All-Star seasons (+45 – defined as 5.0-7.9 WAR)
Stats:  18 seasons,  3,530 Times on Base (2,247 hits, 1,283 BB), 1,219 Runs, 309 HR, 1,261 RBI, 49 SB, .312 AVG / .418 OBP / .515 SLG / 147 OPS+
162 Game Stats:  96 R /24 HR/99 RBI/4 SB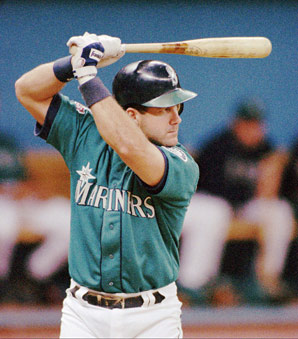 Edgar Martinez has a tougher road to a HOF nomination than most players given that he was primarily a DH, isn't very close to the notable career totals (3,000+ hits, 500+ HRs), never played in a World Series (let alone won 1+ championships), and was not perceived at the time as one of the best players of his time (7 All-Stars but only 2 top-10 MVPs).
I'm going to start with the pro-Edgar arguments that I believe make the case for Edgar Martinez in the HOF and then address the perceived shortcomings noted above.
Reason Edgar Martinez Should Be In The Hall of Fame
1)  Career Excellence – Edgar's 67.2 career WAR is 58th all-time amongst retired hitters (9 current players are higher).  Of the 57 above him, 49 are in the Hall of Fame, three are likely to be elected in (Barry Bonds, Jeff Bagwell, Frank Thomas), one is barred (Pete Rose), one is a turn of the century player (Bill Dahlen), and the other three are Lou Whitaker, Bobby Grich, and Larry Walker.  I covered the worthiness of Whitaker and Grich in a previous post.
HOF'ers below Edgar Martinez total include:  Duke Snider (67.5), Eddie Murray (66.7), Willie McCovey (65.1), Ernie Banks (64.4), Harmon Killebrew (61.1), Dave Winfield (59.7), Richie Ashburn (58), Willie Stargell (57.5), Billy Williams (57.2), Andre Dawson (57), Joe Medwick (55.8), and Jim Rice (41.5).
Edgar's biggest contribution to winning was his phenomenal OBP.  His .418 career OBP is 22nd-time (with 3,000+ Plate Appearances) but only 7 of those ahead of him are post-WWII players are Ted Williams (.482), Barry  Bonds (.444), Albert Pujols (.426), Todd Helton (.424), Ferris Fain (.424)*, Mickey Mantle (.421), and Frank Thomas (.419).  He is one of only 5 post-WWII retired players to have a career line above the .300/.400/.500 (AVG/OBP/SLG) line – the others are Ted Williams, Stan Musial, Larry Walker, and Frank Thomas.
* Ferris Fain was a no-power 1B from 1945-1954 that won two batting titles (1951-1952) and had a .400+ OBP his first seven full years.  He hurt his knee at 33 and never really recovered.
He had 4 100+ BB seasons and only one 100+ K season.  He is one of only 11 post-WWII players to have a .500+ SLG and 8,000 Plate Appearances with more career BBs than Ks.  The last 4 players to retire before him to achieve this were Ted Williams, Stan Musial, Mickey Mantle, and Hank Aaron.
Edgar's 147 career OPS+ (OBP+SLG adjusted for park and era) is tied for 39th of all time with Mike Schmidt, Willie Stargell, Willie McCovey, and Jim Thome.
2) Peak Excellence – Edgar Martinez never had that 'no doubt about it' MVP season.  His best MVP finish of 3rd (1995's 121/29/113 with a rate line .356/.479/.628)  was actually fair given it was his best WAR season (7.7) and he did finish 3rd in the AL in WAR (although the two with higher WAR – John Valentin and Randy Johnson – finished 9th and 6th respectively as Mo Vaughn and Albert Belle finished in the top two.)
The amazing part of Edgar's peak is how long he was a great player.  His peak was more like a plateau.  From 1990-2001, Edgar played 10 full seasons.  His WAR in those 10 were 7.7, 6.2, 6.2, 6.2, 5.9, 5.7, 5.5, 5.1, 5.0, and 4.6.  Only 19 post-WWII players managed 10 or more seasons with 4.6+ WAR.  The non-HOFers with 10+ other than Edgar Martinez are:  Barry Bonds (18), Alex Rodriguez (12), Jeff Bagwell (11), Albert Pujols (10), and Ken Griffey Jr. (10).
In terms of leaderboards, Edgar won 2 batting titles and 7 top 10s,  3 OBP titles and 11 top 10s, 6 top 10 SLG, 1 RBI title with 3 top 10s, 2 times led in doubles with 5 top 10s, and one top 10 in HRs.
Reservations For Voting Edgar Martinez To The Hall of Fame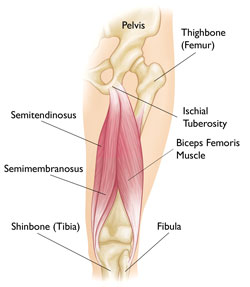 1) He was primarily a DH.
If Edgar Martinez is elected into the Hall of Fame, he will have played far and away the highest percentage of games at DH for a member.  Martinez played 70% of his games at DH – the next 5 in order are Paul Molitor (44%), Jim Rice (26%), Reggie Jackson (23%), Eddie Murray (19%), and George Brett (19%).
Since the introduction of the DH, people have wondered what it would take for one to make the Hall of Fame.  This barely came up with Paul Molitor (44% of his games at DH) and Harold Baines (37 career WAR with zero MVP or All-Star quality years) didn't really warrant the analysis of determining how much should one be penalized for playing DH.  This should also come up again when Frank Thomas is up for election as he played 57% of his games at DH.
Luckily, the WAR statistic penalizes DHs so I am going to review that and judge whether Edgar Martinez was appropriately penalized.
There are three primary values in WAR that pertain to a player's position (note: for this one I'm going to shift back to Sean Smith's terminology vs. Baseball-Reference and cut/paste his definitions):
– TZ (Total Zone) – TotalZone, a measure of defensive range based on analysis of retrosheet play by play data. For seaons before 1953, and the 1953 American League, this measure is based on a much cruder formula called JAARF (Just another adjusted range factor.) which estimates defensive ratings from assists, putouts and errors, as well as team hits allowed by lefthanded and righthanded pitchers.  (Rudy's translation:  This is an estimate on the number of runs that a defensive player saved/cost a team compared to a replacement fielder)
– Position Adjustment – Based on how players perform at multiple positions. I have made separate position calculations by decade.  (Rudy's Translation:  We know it's tougher to play CF than LF, SS vs. 2B, 3B vs. 1B, etc., by watching baseball over the years.  Through analyzing the performance of those who have played multiple positions, you can credit/penalize players who play harder/easier positions.  Here is a great primer on positional adjustments by Graham at the Mariners' blog Lookout Landing)
– Replacement Value –  The difference between a league average player and replacement level. This is normally 20 runs per season (650 PA), but varies slightly depending on the strength of the league. Currently, the American league is stronger than the National league, but 50 years ago the opposite was true.  (Rudy's Translation:  We know from watching baseball that it is easier to replace certain positions than others.  Let's say you are the 1990's Texas Rangers and your two best players are Ivan Rodriguez and Juan Gonzalez.  While Juan Gone might be the better hitter, you can get much better hitting replacement OFs from the farm team or off waivers than you could a replacement catcher.  You would rather lose Juan Gone because he is easier to replace.  So if a catcher and LF provide the same offensive/defensive value, the catcher should be deemed more valuable since they are harder to replace.)
Edgar Martinez started his career as a third baseman.  His first two complete years (1990-1991) he played 3B for 247 of 251 games and had a +20 TZ.  For some perspective, that was tied for best in the AL with Gary Gaetti (and better than Robin Ventura and Wade Boggs).  He played another 103 games at 3B in 1992 and had a -5 TZ.   So let's be safe and say he showed signs of being potentially an above-average fielder at 3B.  But then he tore his hamstring in 1993 and almost exclusively played DH from 1995 onwards.
From seeing Edgar run the bases all those years, it's clear he couldn't have played 3B effectively after the injury.  Third base is a demanding position – many third basemen have to switch off to first base simply because of age.  Examples include George Brett and Troy Glaus.  Then there are players that are moved from third to first base because of early injuries (Dick Allen), injury prevention  (Albert Pujols?, Mark Teixeira?) and/or because of poor 3B defense (Jim Thome, Jason Giambi, Miguel Cabrera).  We have also seen completely hobbled power hitters at 1B in the NL like Jack Clark and Mark McGwire.
So instead of judging Edgar Martinez solely as a DH, let's assume he played 1B for most of those years (so his DH % was closer to the 19-30% of games like the other HOFers reference earlier).  How bad of an 1B would he have to be to overcome the penalties that WAR doles out for DHing?
Edgar was near exclusively a DH for 10 years (1995-2004).  Let's say he only DH'd his last 3 years which would mean he DH'd for 17% of his games (in line with several other HOFers).  And we assume that 1) he wouldn't have injured himself in the field as a 1B from 1995-2001 and 2) playing the field wouldn't have hurt his hitting.
WAR penalizes Edgar Martinez with -101 runs in Position Adjustment for playing DH from 1995-2001.  Using a mix of Rafael Palmeiro and Carlos Delgado (who collectively played full-time 1B in AL during those years), I estimate he would've been given a -73 run adjustment for playing first base during those years with a similar Replacement Value.  So WAR, in effect, would give Martinez exactly the same value he had as DH if he played 1B and cost his team a total of 28 runs on defense (or an average of 4 runs a year).  It's rare for a first basemen with such poor defensive skills to play seven straight years but it's not unprecedented.  Carlos Delgado played full-time 1B from 1999-2005 and managed -35 runs below replacement.  If we use Delgado as a conservative proxy (a bit cruel since Martinez showed signs of defensive skills where Delgado defense was always indefensible), this would mean we would remove 1 run per year which amounts to 0.1 WAR/year (10 runs = 1 WAR).
Net-net, assuming Edgar Martinez could've stayed healthy playing below average 1B instead of DH, his WAR value be roughly the same.  I think this is an important consideration for valuing players.  Poor-fielding 1Bs like Prince Fielder, Ryan Howard, or Miguel Cabrera might actually be more valuable as a DH assuming the next best hitter is an average-fielding 1B.
2) His career seemed short and his counting stats are so-so (in about 15 complete seasons, 2,247 hits, 309 HRs)
Career hits is a misleading statistic as it penalizes players who took a lot of walks.  Edgar Martinez is 43rd all-time (as of end of year 2010) in career walks.  While 44 of the top 50 in walks managed 2000+ hits, only 13 of those in the top 50 in walks managed 3,000 hits.   This includes Barry Bonds (2,935), Babe Ruth (2,873), Joe Morgan (2,517), Mickey Mantle (2,415), Mike Schmidt (2,234), and Harmon Killebrew (2,086).
Edgar's 3,619 times on base (2,247 Hits, 1,283 Walks, 89 HBP) ranks 72nd among retired players.  Many of the Hall-of-Famers below Edgar Martinez are questionable HOF inclusions, served during wartime, or played tougher positions but some notable players below him include Andre Dawson (3,474), Ernie Banks (3,416), Willie Stargell (3,247), Jim Rice (3,186), Duke Snider (3,108), and Kirby Puckett (2,810).
His HR total is not very impressive for HOF standards – particularly given his time period.  Unlike similar high OBP peers like Barry Bonds and Frank Thomas, Edgar Martinez was more of a doubles hitter.
So his counting stats make the decision harder.  It would require fantastic rate statistics (AVG/OBP/SLG) to counteract the totals which Edgar Martinez had.
3) How many future HOFers could those 1990's Mariners have for a team that never even made the World Series?
It is amazing to think that the 1990's Seattle Mariners had three sure-fire Hall of Famers in their relative primes (Ken Griffey Jr, Alex Rodriguez, Randy Johnson), Edgar Martinez, as well as very good players in their prime including Jay Buhner and Tino Martinez yet did not manage one World Series visit.
Below is a batting vs pitching WAR comparison vs. the two other great teams of those years – the Yankees and the Indians.
| | | | | | |
| --- | --- | --- | --- | --- | --- |
| Team | Year | Record | WAR batters | WAR pitchers | Team WAR |
| SEA | 1995 | 79-66 | 25.3 | 14.0 | 39.3 |
| SEA | 1996 | 85-76 | 36.9 | 3.5 | 40.4 |
| SEA | 1997 | 90-72 | 33.8 | 7.5 | 41.3 |
| SEA | 1998 | 76-85 | 23.8 | 7.5 | 31.3 |
| SEA | 1999 | 79-83 | 15.3 | 15.0 | 30.3 |
| NYY | 1995 | 79-65 | 21.0 | 13.6 | 34.6 |
| NYY | 1996 | 92-70 | 14.7 | 25.7 | 40.4 |
| NYY | 1997 | 96-66 | 22.7 | 31.3 | 54.0 |
| NYY | 1998 | 114-48 | 42.8 | 21.0 | 63.8 |
| NYY | 1999 | 98-64 | 23.4 | 22.4 | 45.8 |
| CLE | 1995 | 100-44 | 25.6 | 24.2 | 49.8 |
| CLE | 1996 | 99-62 | 26.9 | 23.4 | 50.3 |
| CLE | 1997 | 86-75 | 25.7 | 10.0 | 35.7 |
| CLE | 1998 | 89-73 | 22.7 | 16.3 | 39.0 |
| CLE | 1999 | 97-65 | 38.0 | 9.1 | 47.1 |
The Mariners offense from 1995-1998 were superior to the Indians and Yankees who played in all four World Series during those years with the 1998 Yankees being an outlier.  It was the pitching that kept the Mariners back all those years.  Randy Johnson had two very strong years during that time (1995 with 7.8 WAR, 1997 with 7.7 WAR) but managed only 60 IP in 1996 and was mediocre in 1998 (9-10/4.33 ERA/1.288 WHIP) when the Mariners traded him late in the year to the Astros.  Jeff Fassero and Jamie Moyer had solid years in 1997 and 1998.  Mike Timlin was a solid arm in the bullpen but, otherwise, there was little quality depth otherwise throughout the four years.  The worst example of that is 1997 when Randy Johnson, Jeff Fassero, and Jamie Moyer were 15.8 WAR and the rest of the pitching staff accounted for -8.3 WAR!  By the time 1999 rolled around and the pitching staff got back to adequate (thanks to the spoils of the Randy Johnson trade – Freddy Garcia and John Halama), the offensive depth had deteriorated down to Griffey, A-Rod, and Edgar Martinez.  (This lack of offensive depth best exemplified by Brian L. Hunter to whom we awarded a Razzball Spotlight post thanks to his .280 OBP and 48 OPS+ from LF)
So Edgar Martinez shouldn't be penalized for the fact that Seattle was never able to mount a credible pitching staff during their offense's peak in 1996-1998.
Final Verdict
There are superficial reasons why one would not vote for Edgar Martinez (played DH, low counting stats) but his sustained excellence at hitting/getting on base make him worthy for the Hall of Fame.
Fun (and potentially fictional) facts
Edgar Martinez is of Puerto Rican heritage.  He was born in New York but, after his parents' divorce, he wanted to be around less Puerto Ricans so he moved to Puerto Rico.
Unlike other baseball players, Edgar Martinez married early and was not tempted by the allures of baseball groupies.  When asked about it, Edgar replied, "I'm afraid if I play the field that I'll injure my hamstring."
The Mariners did not like to bat Jay Buhner in front of Edgar Martinez, fearing the hitter after Martinez would suck.  (Aw yeah, J. Edgar Hoover joke.  Add one to the Rudy Gamble file, G-Men!)
The 1995 Mariners are one of only 572 teams to have two Martinezes (Edgar and Tino) on their team.