Greetings Razzle Dazzlers,
Your Saturday Doom 'n' Gloom report about fantasy baseball injuries has arrived early. I will be bringing you coverage of continuous, updated, and potential injuries to consider for your draft and beyond. Let's jump head first into this assuredly great season of suffering!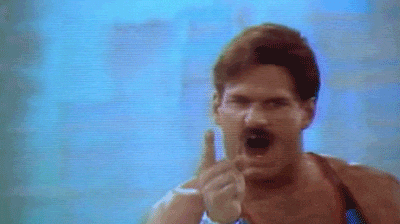 In the first preseason edition of Ambulance Chasers, I need to inform you that you are being haunted by the Ghosts of Fantasy Baseball Past, Present, and Future. These ghoulish spectres may visit your roster in the near future.
---
Ghost of Fantasy Baseball Past: Previous Injuries
You have likely heard the saying "The best predictor of future injuries is often past injuries." It sounds like a cliche, but it is a thoroughly researched statement. There is a higher likelihood for an injury to occur again after an initial injury. Jacob DeGrom, Fernando Tatis Jr., Ronald Acuna Jr., and other top ranked players who have had initial and continuous ligament and muscle injuries carry a higher level of injury risk.
Jacob deGrom's elbow has a partial tear of the UCL

Mets: He's day to day

— Razzball (@Razzball) September 7, 2021
Unfortunately, you can expect to see some of these injuries to return or continue for players in the 2022 season. Choose your flavor of risk wisely.
Ghost of Fantasy Baseball Present: The Lockout

The ongoing MLB lockout means that MLB Opening Day, scheduled for March 31, 2022, may come and go without baseball. While the MLB and MLBPA trudge along with negotiations, players still, well, exist. In terms of injuries, the lockout is an important aspect to factor when drafting players.
During the lockout, players are prohibited from talking to and meeting with team staff, including medical and training staff. Players can use their personal coaches and trainers as intermediaries. However, like any game of telephone, communications may become muddled once they arrive to the player.
Since players cannot be at team facilities during a lockout, any MLB players who would be conducting their rehab at the team facility must now do so elsewhere. https://t.co/cvEBDhjaOZ

— Stephania Bell (@Stephania_ESPN) December 2, 2021
Jameson Taillon shared a humorous but frustration-tinged tweet that provided insight on what it is like to be a recovering from injury during the lockout. Other players that have shared the difficulties around rehab during the lockout include Nick Madrigal, Charlie Morton, and Dustin May.
Since MLB chose to lock us out, i'm not able to work with our amazing team Physical Therapists who have been leading my post surgery care/progression. Now that I'm in charge of my own PT- what should my first order of business be? I'm thinking I'm done with this boot. It can go?

— Jameson Taillon (@JTaillon50) December 2, 2021
If this sounds familiar, it is because players experienced a similar type of disconnection before the 2020 MLB season because of the COVID-19 lockdown. The lockdown resulted in a higher rate of injury that suggested players had "irregular or insufficient sports specific preparation". Unfortunately, there might be a repeat cycle of these type of injuries in 2022.
Ghost of Fantasy Baseball Future: COVID-19

COVID feels ubiquitous at this point. Yet, it is still difficult to say what the future of the virus might look like. The Delta and Omicron variants appeared within less than a year of each other. Although the Delta variant generally caused more severe illness, the Omicron variant spread wildly through all aspects of society including the NFL. During the December 26, 2021 – January 8, 2022 period, the NFL reported 380 players (around 22% of the NFL's active roster) tested positive for COVID. The thought of this scenario occurring in the MLB is not a great thought.
Luckily, there is evidence that shows Omicron is slowing down. This means Omicron will not be as insidious for the MLB as it has been for the NFL. Unfortunately, COVID, will very likely still be hanging around and haunting your line-ups.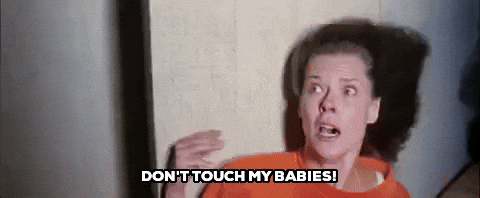 Tune in next week as I bring you with me head first into the void of player specific injuries and recovery.
---
Do you like dogs, baseball, football, and shower thoughts?
Follow me on Twitter: @keelin_12ft.