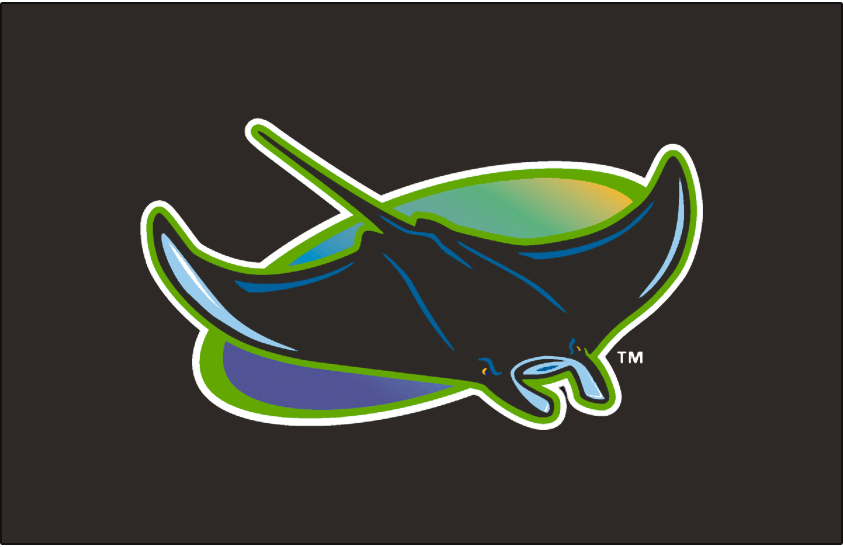 Welcome to Razzball's 2018 team previews. As we've been doing the last few months, we'll be previewing all of the teams and talking to writers who represent those teams around the web. We want to provide the best and most in-depth fantasy projections to go along with the asking the most useful questions to those who know their teams best. We want to talk about the players in the first half of your draft and also the deep sleepers that make you log into google and start watching Midwest Single-A ball for hours. Just kidding, don't do that, hopefully we don't go that far…
Well, it's been an offseason, hasn't it Rays fans? It's hard enough to compete with the likes of the Yankees and Red Sox in general, but the Rays also have to do it with one of the lowest payrolls in MLB. They have shipped off the likes of Evan Longoria, Jake Odorizzi, and Steven Souza. They even went so far as to DFA Corey Dickerson, who was eventually dealt to Pittsburgh. They lost Lucas Duda and Logan Morrison in free agency, who hit a combined 68 home runs in 2017. They lost Brent Honeywell and Jose De Leon to Tommy John surgery already this spring. Sounds like they should just put the Trop up for sale and pack it in, right? Well, you'd think this season would look like a total dumpster fire, but they did bring in CJ Cron, Carlos Gomez, and (I guess he bears mentioning) Denard Span. In fact, PECOTA actually has the Rays winning 83 games, which would put them in the Wild Card game according to their projections. The Rays will be a very interesting team to watch this year, but for fantasy purposes we turn to Adam Sanford of DRays Bay to illuminate us on some of the most interesting situations in Tampa.
Dokken: The Rays decided to have a late offseason fire sale, but Alex Colome is still on the roster. What are the chances he finishes the season on the team, and who is next in line for saves if he's dealt? Also, what do you think of the team name "A Little From Colome, A Little From Column B"?
Adam: Honestly was surprised he was still with the team when spring training arrived. That being said, anything can happen with the Rays, he could be gone before Opening Day, or they could hold onto him until next off-season (still under contract through 2020). My guess though, he is dealt at the deadline. Also, that is a great team name, but the best I've seen is "Colome, Maybe" based off the Carly Rae Jepsen song. As for who takes over the closer role once/if Colome is gone, that's really a tough one to answer. The Rays have several untested, exciting arms on the 40-man roster who could take the role. Jose Alvarado seems the most likely candidate as of now, but Ryne Stanek and Jaime Schultz could emerge as well.
Dokken: Mallex Smith impressed in a half season with the Rays last season. Does he get enough playing time to provide mixed league value?
Adam: Mallex Smith can be a very solid player at the Major League level, but he still has a long way to go. He can be a near league-average bat against RHP and his speed is a game changer. However, his defense in the outfield can be lackluster at times even with his above average speed, and that combined with his low potential offensive profile will lead to him being strictly a bench player. As of now, he is the team's 4th outfielder, giving Kiermaier/Span/Gomez the occasional day off. The bulk of his playing time will come off the bench as a late inning defensive replacement or pinch-runner.
Dokken: Young starters Blake Snell and Jacob Faria both enjoyed successful 2017 seasons. Do you see either of them as breakout stars in 2018, or maybe a step back?
Adam: Blake Snell's 2017 is a story of two halves. He started out the year with major struggles and even received a couple of demotions back down to Triple-A. However, towards the end of the year, he was the best pitcher on the staff. Jeff Sullivan of FanGraphs broke it down and noticed Snell had changed his positioning on the mound and it led to him having one of the best turnarounds during the second half of the 2017 season. Snell is definitely a guy that everyone should have their eye on this season.

Jake Faria is a Rays special, never really ranked the high on prospect lists, he has everything he needs in order to be successful as the Major League level. There is reason to believe he won't be as good as his 2017 numbers, but Faria should still be a solid back of the rotation starter for the Rays.
Dokken: Christian Arroyo has been optioned to Triple-A but should see some time with the Rays this year, and Willy Adames is in the same boat. How do you see the playing time shaking out this season with Matt Duffy and Brad Miller currently holding down those infield jobs?
Adam: Brad Miller, as of now, I don't think he is with the Rays on Opening Day. The Rays will continue to undergo their roster transformation throughout the season with Arroyo, Adames, and Jake Bauers expected to take starting spots by the end of the year. Depending on how the year goes, the Rays will likely be active at the deadline, trying to find new homes for Adeiny Hechavarria and Matt Duffy, in order to facilitate the arrival of Arroyo and Adames.
Dokken: Newly acquired CJ Cron is slated to man first base, but there is, let's just say, an opening for at-bats at DH. Do you think we see Jake Bauers this year? Who would you expect more fantasy production from, Cron or Bauers?
Adam: Cron is the Rays first baseman. He will hold that job at least until late June, unless his performance dictates otherwise, but I believe he will be an offensive force for the Rays. As for the DH spot, I think the Rays will add another RHB to take the bulk of those at-bats.
Projected Starting Lineup
Projected Rotation
Projected Bullpen
| | | | | | | | | | |
| --- | --- | --- | --- | --- | --- | --- | --- | --- | --- |
| Order | Player | Position | IP | W | SV | K/9 | BB/9 | ERA | WHIP |
| Closer | Alex Colome | RP | 65 | 3 | 33 | 8.75 | 3.02 | 3.73 | 1.26 |
| Setup | Dan Hudson | RP | 45 | 2 | 0 | 8.72 | 3.88 | 4.15 | 1.35 |
All projections are courtesy of Steamer.
You can find Dokken on Twitter @NathanDokken