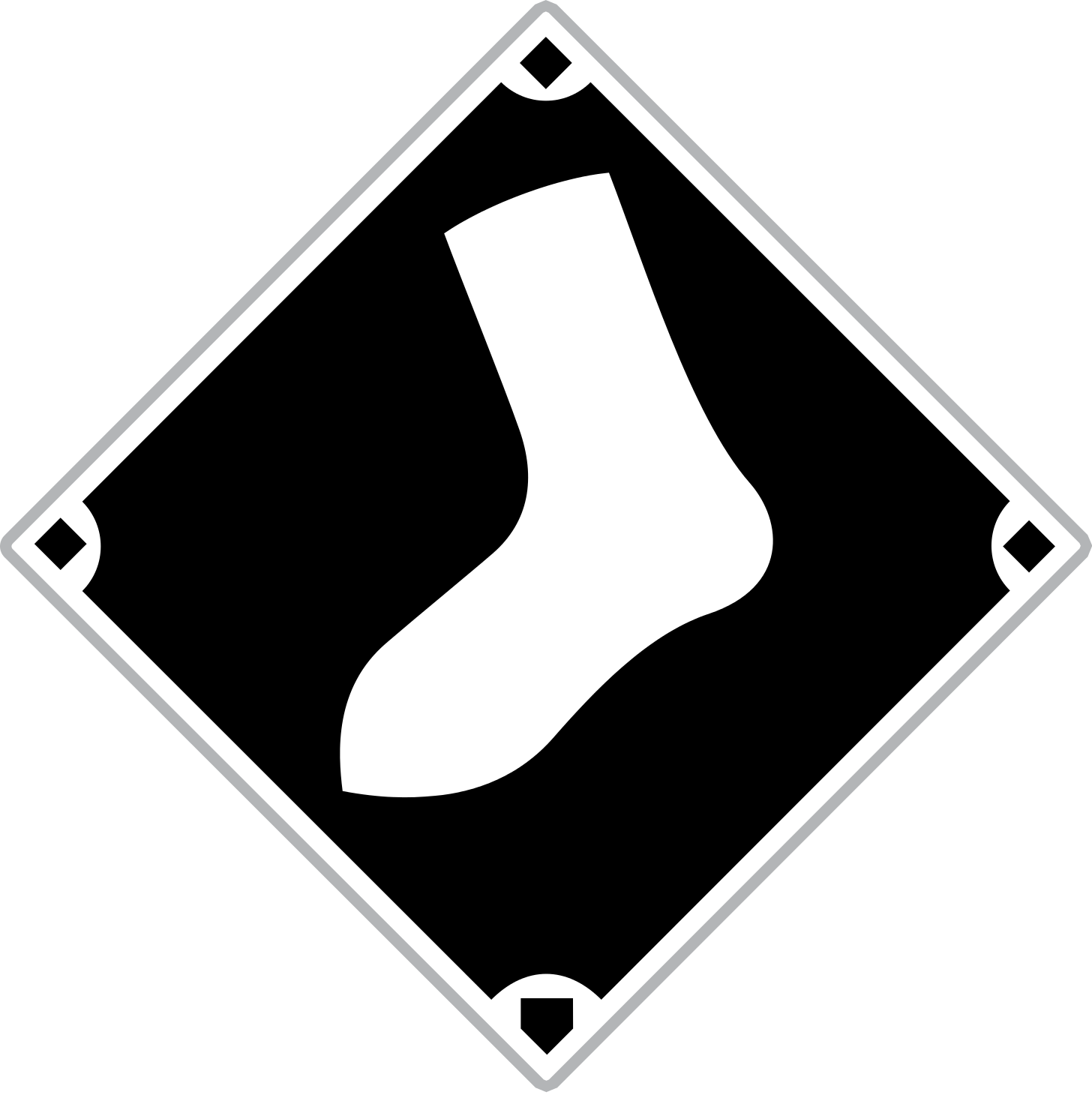 Welcome to Razzball's 2018 team previews. As we've been doing the last few months, we'll be previewing all of the teams and talking to writers who represent those teams around the web. We want to provide the best and most in-depth fantasy projections to go along with the asking the most useful questions to those who know their teams best. We want to talk about the players in the first half of your draft and also the deep sleepers that make you log into google and start watching Midwest Single-A ball for hours. Just kidding, don't do that, hopefully we don't go that far…
Here we have the Chicago White Sox, yet another rebuilding (read: tanking) AL Central team. Also known as the Pale Hose (not to be confused with a male Irish cabaret), we do have a team with some very intriguing young talent. The rotation is looking shaky at best (my God, look at those Steamer projections), but Yoan Moncada and Tim Anderson are bringing some youth and speed to the top of the lineup with more exciting prospects on the horizon. Keep an eye on the closer situation heading into the season; veteran Joakim Soria is the current favorite, but Juan Minaya lingers, and Nate Jones looks healthy and could be dominant. I asked Collin Whitchurch of BP South Side about some of the more interesting players and playing time situations.
The 2018 Razzball Commenter Leagues are now open! Free to join with prizes! All the exclamation points!
The

White Sox are going to give Lopez and Fulmer every opportunity to prove they belong in a big league rotation, but it's entirely possible their long-term landing spots are in the bullpen. So the answer here is Giolito. The former top prospect in the game has had to reinvent himself a bit over the course of his career already, but he remains a very tantalizing option in the rotation thanks to his mid-90s heat and plus-plus curveball. Giolito's second go at the majors last season — seven mostly quality starts down the stretch — went better than his debut in 2016, and I wouldn't be shocked if he's considered a staple in the rotation by the end of 2018.
Dokken: 
Yoan Moncada
put up a 32% strikeout rate last year, but also lowered that to 27.5% in September with an .818 OPS. Does he break out this year or will he be too focused on consuming Twinkies at every waking moment?
Collin: Moncada is going to strike out a lot. That's just something that's going to come with the territory with a player of his ilk. But that's fine, if he gets on base at an above average clip. Last year, in less than a third of a season, he struck out a ton and hit only .231, but still managed a .338 OBP and .412 SLG, which portends good things. Moncada projects to have solid gap power, speed, and on-base ability. I don't know if he'll ever be an elite fantasy option, but he was above-average at the plate last season despite those strikeouts and that pedestrian batting average. If he does what he did in September over the course of a full season, you're looking at a great find relative to his draft position.
Dokken: 
Tim Anderson
's plate discipline is just about as bad as it gets, but he offers an enticing mix of power and speed. What do you expect from him in 2018?
Collin: 2017 was a lost season by all accounts for Anderson, but he did show in the last two months what he's capable of. After a moribund start, Anderson hit .293/.309/.484 with eight home runs from 

August 1

 through the end of the season. He's not going to walk, period, but there's some legitimate 20 homer/20 stolen base potential there (he went 17/15 last year), and only Elvis Andrus reached those numbers a year ago among the shortstop position.
Dokken: 
Avisail Garcia
hit a whopping .330 last year with 18 home runs. Can he do it again?
Collin: The running bit on our website last year was wondering how long Garcia would need to keep up his current pace for those who watched his mediocrity for four seasons to finally start believing he'd turned a corner. Well, he kept it up for a full season and … it's still tough to fully believe. Garcia improved his game in nearly every way in 2017, although he led the league by a wide margin in BABIP. There was very real improvement, though. He began pulling the ball more, turning what used to be a plethora of infield pop-ups into line drives in the gap or down the line. The power still hasn't developed as many predicted (18 home runs were a career high, but nothing special in 2017's homer-laden environment), but while I don't think he's going to finish second in the AL in batting average again, he's gone from albatross to asset seemingly overnight.
Collin: 

You're talking to the world's biggest Nicky Delmonico fan, so it may be difficult for me to speak rationally about him, but the 25-year-old became a real out-of-nowhere find for the White Sox in 2017. He doesn't really have a position defensively, but he showed a keen sense of the strike zone and bat-to-ball skills that prospects so often lack once they reach the highest level. His .906 OPS in one-quarter of the season is unsustainable, obviously, but there's no reason he can't become a high BA guy who performs admirably in the event of injury. Matt Davidson's power potential would make him an awesome fantasy asset if guys weren't putting up 30+ homer seasons like it's no big deal nowadays. He offers nothing of value other than the aforementioned dingers. Yolmer Sanchez and Leury Garcia are fine utility assets for the White Sox, but aren't exactly worth being on your radar from a fantasy perspective. Of the two, though, Garcia is more worthy of your attention given his positional versatility. You can do worse than him as an injury replacement should your center fielder go down.
Projected Starting Lineup
Projected Rotation
| | | | | | | | | | |
| --- | --- | --- | --- | --- | --- | --- | --- | --- | --- |
| Order | Player | Position | IP | W | SV | K/9 | BB/9 | ERA | WHIP |
| 1 | James Shields | SP | 164 | 7 | 0 | 7.15 | 3.81 | 5.55 | 1.52 |
| 2 | Miguel Gonzalez | SP | 163 | 7 | 0 | 6.12 | 3.06 | 5.54 | 1.47 |
| 3 | Lucas Giolito | SP | 143 | 7 | 0 | 7.75 | 4.34 | 5.00 | 1.50 |
| 4 | Reynaldo Lopez | SP | 120 | 6 | 0 | 7.80 | 3.96 | 5.14 | 1.45 |
| 5 | Hector Santiago | SP | 45 | 2 | 0 | 7.33 | 4.27 | 5.59 | 1.52 |
Projected Bullpen
| | | | | | | | | | |
| --- | --- | --- | --- | --- | --- | --- | --- | --- | --- |
| Order | Player | Position | IP | W | SV | K/9 | BB/9 | ERA | WHIP |
| Closer | Joakim Soria | RP | 65 | 3 | 5 | 9.31 | 3.48 | 3.83 | 1.30 |
| Setup | Juan Minaya | RP | 65 | 3 | 26 | 8.52 | 4.08 | 4.72 | 1.42 |
*All projections are courtesy of Steamer.
You can find Dokken on Twitter @NathanDokken.