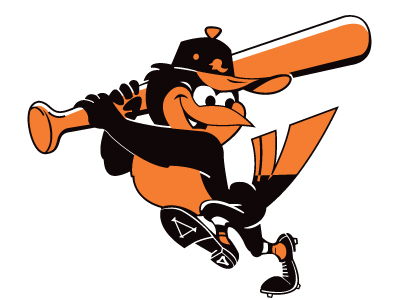 Note: The season has started, but we'll have a couple more previews to release this weekend for your viewing pleasure!
Welcome to Razzball's 2018 team previews. As we've been doing the last few months, we'll be previewing all of the teams and talking to writers who represent those teams around the web. We want to provide the best and most in-depth fantasy projections to go along with the asking the most useful questions to those who know their teams best. We want to talk about the players in the first half of your draft and also the deep sleepers that make you log into google and start watching Midwest Single-A ball for hours. Just kidding, don't do that, hopefully we don't go that far…
It's been an interesting offseason for the Orioles, who (at least for the time being) have decided to hold on to superstar Manny Machado rather than dealing him prior to his walk year. They are moving him to shortstop though, perhaps to showcase his talents there and raise his value. In any case, we love the value boost he gets in fantasy. The O's have brought in the likes of Andrew Cashner and Alex Cobb to "bolster" their rotation, in addition to re-signing Chris Tillman. When those are the highlights of your offseason, you probably shouldn't get your hopes up too high. That said, Baltimore consistently beats their projected win total, so who knows? Maybe they'll surprise us. They've still got a ton of offense, although Mark Trumbo is slated to begin the year on the disabled list, and Chris Davis has been coming along slowly as well. To make sense of the rest, I got in touch with Christopher Church from Fansided's The Baltimore Wire.
Dokken: I've been on the Gausman bandwagon for years, although it's felt more like a snake-filled covered wagon with square wheels humping through the desert than a fun wagon filled with…I dunno, bands or whatever. I also got dysentery once, but that's potentially unrelated. Gausman put up a 3.41 ERA over the second half of 2017 after a 5.85 ERA in the first half. Has he finally turned the corner? Can we rely on him this year in fantasy land?
Christopher: 

Kevin Gausman has a history of starting the season off on the wrong foot. In his career, Gausman owns a career 4.94 ERA in the first half versus his 3.58 ERA in the second half of seasons. The season prior, Gausman owned 4.15 ERA. However, Gausman produced some of his best stuff after the All-Star break and that strong finish can't be ignored heading into 2018. I think the adjustment to his delivery midway through last season will translate into 2018.
Dokken: Jonathan Schoop enjoyed a stellar season last year, breaking out for 32 bombs with 105 RBI and a .293 average. Has he established a new baseline here or should we say nope to Schoop?
Christopher: He has 100 % developed a new baseline and should not be ignored. Never say no to Schoop. He's destroying the baseball so far this spring training hitting .406/.472/.844 with four home runs. Expect another All-Star season for Schoop. 
Dokken: Chance Sisco is doing his best to weasel his way into a full time catcher role, but Caleb Joseph is lingering like a 50 year old man at an Ariana Grande concert. Can Sisco get the at-bats to be a solid second catcher in 2C formats?
Christopher: I would wait another post All-Star break before trusting Sisco as a reliable catcher in 2C formats. ?The old man Caleb Joesph will likely start the season at catcher until Sisco eventually takes over. 
Dokken: The Orioles finally let Dylan Bundy throw his slider/cutter (slutter?) again in 2017, and he had the best season of his career. He even made a career-high 28 starts. Do you think his injury woes are behind him? What do you expect from him in 2018?
Dokken: Man…Mark Trumbo was BAD last year. -1.2 fWAR, if you're into that sort of thing. Fantasy-wise though, is there any hope he can get back to being a 30+ HR 90+ RBI type of slugger, or is he just toast?
Christopher: Yikes! ?He's toasted! He's hitting .130 in spring training with 10 strikeouts in 23 at-bats. He'll continue his collapse from his career year in 2016.
Projected Starting Lineup
Projected Rotation
Projected Bullpen
| | | | | | | | | | |
| --- | --- | --- | --- | --- | --- | --- | --- | --- | --- |
| Order | Player | Position | IP | W | SV | K/9 | BB/9 | ERA | WHIP |
| Closer | Brad Brach | RP | 65 | 3 | 15 | 9.46 | 3.67 | 4.12 | 1.33 |
| Setup | Darren O'Day | RP | 65 | 3 | 2 | 9.86 | 3.47 | 4.07 | 1.28 |
All projections are courtesy of Steamer.
You can find Dokken on Twitter @NathanDokken