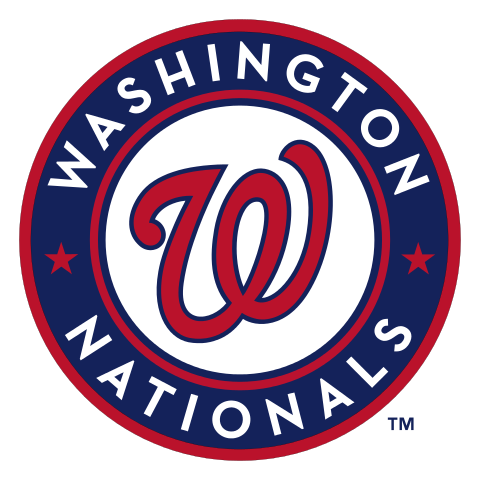 Welcome to the 2015 Razzball Team Previews! You'll find everything you need to know about each team to get yourself ready for the upcoming fantasy baseball season. And I mean everything folks. We've got line-ups, charts, Slurpee's, lube, a guide for beginner electricians, and even a cactus! Oh, wait, yeah, like half of those things are actually what I have in front of me… But hey, what's the point of lube and cacti if you can't share? Truer words have never been written. We also have a very special guest…  Patrick Reddington from Federal Baseball, to provide his take on what the team has in store this season. So without further ado (and plenty of lube and cacti), let's check out the 2015 Washington Nationals!
2015 Washington Nationals Depth Chart & Projections
Starting Lineup
Bench
| Pos | Player | AB | R | HR | RBI | SB | AVG |
| --- | --- | --- | --- | --- | --- | --- | --- |
| C | Jose Lobaton | 186 | 18 | 3 | 19 | 1 | 0.233 |
| 1B/OF | Tyler Moore | 100 | 12 | 4 | 14 | 1 | 0.243 |
| IF/OF | Danny Espinosa | 193 | 20 | 5 | 20 | 4 | 0.217 |
| IF/OF | Kevin Frandsen | 106 | 11 | 1 | 10 | 1 | 0.271 |
| OF | Nate McLouth | 147 | 19 | 3 | 14 | 5 | 0.243 |
Starting Rotation
Bullpen
Note: Projections provided by Steamer.
I'm now happy to welcome Patrick Reddington, here to answer a few questions on the Washington Nationals…
There seems to be an interesting split among the masses on what Anthony Rendon can produce after a stellar 2014 campaign. I'm a big believer, especially in his ability to produce handsomeness, but where do you land? Does he build on his .287/.351/.473 this year?
Patrick Reddington: 

There is a large contingent of

Nationals

fans who are right there with you on the handsomeness factor. As for the onfield production: Even if he can't build on it and just reproduces what he did last season I think the

Nationals

would be really happy with that sort of production from

Anthony Rendon

. I think he'll benefit from having his defensive situation settled from the start this season. I don't know how much you weigh that sort of thing, but learning second base while adjusting to the majors had to be tough in his first season, but he still hit, and he was back and forth between second and third last season while other

Nats

were dealing with injuries. I think it may actually help him to know where he's playing from the start and be able to focus on preparing for third base. The big hurdle with Rendon as a pro, in my opinion, was proving that he could stay healthy. There was no doubt about his ability to hit after college, but the injury issues (ankles/shoulders) in his last couple years at Rice and the ankle injury in his first pro campaign definitely raised some doubts about his durability. As I said then, however, it wasn't one injury, like a persistent knee issue or something, but a few random ones. Since his first pro season he's been healthy and turned into the kind of player he was projected to be heading into the draft in 2011. I think the

Nationals

got a steal getting him at 6th overall that June. I think there's room for improvement and improved consistency (though he produced fairly consistently last season), but watching him on a daily basis he's really pretty impressive already.
I get the general feeling that Ian Desmond under-performed mightily last season… but with further examination (i.e. actually looking at the stat page… imagine that!) he actually had a very Ian Desmond year. True, the rising strikeout rate may be of some concern, but the guy will never be confused with Carlos Santana and his 89.3% walk rate. So I guess the question is, we want him for the 20/20 at a prime position… are we going to get that for a fourth straight season?
Patrick Reddington: 

I never underestimate the power of a contract year… so I think

Ian Desmond

is headed for a big season in 2015. I really liked what I heard from him this winter when he was asked about his 2014 campaign. When he spoke to reporters at NatsFest he said he was "pretty unsatisfied" with a lot of things even though he did hit 26 doubles and 24 HRs, steal 24 bases and win a Silver Slugger. The strikeouts though, as you mention, were an issue that even Desmond admitted were a problem. "Sometimes it starts spinning out of control and you can't really stop it," he said. "That's the way for me at the plate is was a lot last year where I just couldn't figure out what I wanted to do. Just kind of scuffled. Like I said, you scuffle all year and still win a Silver Slugger and play 150-something games and drive in 90 runs." I'm going to go ahead and say, "Yes" I think you'll get another 20/20 season from Desmond in 2015, and actually, I'm kind of expecting a career-year from Desmond. 30/30?
I always thought that Danny Espinosa would make a better shortstop, forcing Desmond to the keystone for a more optimal defense. That being said, I had the feeling that Espinosa received the black sheep treatment these last few seasons. I obviously have to question that thinking now, seeing as how the Nationals got a worse and older version of Espinosa in Dan Uggla, but as of now, Yunel Escobar is slotted to man the keystone. Will this position just be a real-world and fantasy wasteland, or is there something here to pay attention to? And with Tyler Clippard going to Oakland for Escobar, do you see Drew Storen as the closer for the entire year?
Patrick Reddington: 

Right now, I like

Danny Espinosa

as a utility infielder. Word in the last year-ish is that he's going to give up switch-hitting, which

Nats

' GM Mike Rizzo reportedly confirmed at a recent fan event. If he can do what he did from the right side against lefties last season against right-handers too, the

Nationals

might really have something going forward because he's an extremely talented defender as you note. I completely agree. I joke with some writers/friends that my favorite pregame ritual in the last few seasons has been watching Espinosa take defensive reps before games, especially when he throws from short and turns double plays. His arm is seriously impressive. I'm sure the

Nats

would love to see him turn things around offensively, because it's looking more and more like

Ian Desmond

is set to play his last season in D.C. this summer. I understand that

Yunel Escobar

is under team control and could bridge the gap until a prospect like

Wilmer Difo

or

Trea Turner

is ready, but I think the top infield prospects in the organization are still a ways away from major league ready right now and an Escobar/Espinosa middle infield in 2016 looks to me like a big step down from Desmond at short and Escobar at second. For 2015, Rizzo and the

Nationals

are hoping Escobar can be the 3.9 fWAR player he was in 2013 in Tampa Bay, and they're saying that the issues last season had to do with lingering health issues he played through with the

Rays

. Will a change of scenery and getting off the turf help? They're hoping so. As for Storen, I thought he was the closer before the Clippard trade (with Clippard setting up again) and assume he'll remain in the ninth inning role. My big concern after the Clippard-to-the-

A's

deal was that the Nationals didn't have a legit backup closer option. As much as I like

Aaron Barrett

and

Blake Treinen

(who I think will end up a major league closer), I wasn't comfortable with the idea of either taking over the role in the event of a Storen injury or struggles, so I was really happy with the

Nats

signing Casey Janssen, assuming he can bounce back from his own struggles in the second half last season. I'm gonna miss Clippard though, but hopefully he gets to close in Oakland and cashes in when he hits free agency because he's been a serious weapon for the Nationals in recent years. 

Note:

 You'll notice I didn't mention Dan Uggla.
Looking at the Nat's system, I see a lot of prospects that could make a jump or just fall off completely for different reasons. (I.E. Brian Goodwin, A.J. Cole, Matt Purke, Sammy Solis, etc). Outside their top-5, who do you think takes the biggest step forward this season? Who's the sleeper to keep an eye on in that system?
Patrick Reddington: 

I'm really interested in seeing what

Trea Turner

(the PTBNL in the three-team

Steven Souza

deal with the

Padres

and

Rays

) does when he is actually included in the trade this June, though he's probably in the

Nats

' Top 5 as soon as the deal is done. I think

Matt Skole

is an interesting sleeper name to keep an eye on. He's heading into his second season back after Tommy John surgery (freak defensive injury), so hopefully some of the power comes back for him this year. Davey Johnson loved what he saw from Skole in Spring Training a few years back, and

Matt Williams

went as far as to compare him to a young Jim Thome last Spring. He's the top 1B prospect in a system that's lacking in them and picked up a number of veteran first basemen this year. I think one name to definitely keep an eye on this season is 21-year-old right-hander

Reynaldo Lopez

. What caught my attention, more than his numbers at A-ball (NY/Penn, SAL) this season (1.08 ERA in 83 ?), was the fact that he ended up at no.20 on MLB's Nationals' prospect list, and no.3 on Baseball America's Top 10. That seems like a fairly big difference of opinion. He also landed on Keith Law's Top 100, with Law writing that Lopez's "ceiling" was second only to

Lucas Giolito

's amongst

Nats

' pitching prospects. He hasn't thrown a lot of innings yet, but I'll be interested to see what he does this season. I think

Wilmer Difo

could be a candidate for either a big jump forward or a big step back. After a down-year in 2013, Difo put up a .315/.360/.470 line with 31 doubles, seven triples, 14 HRs and 49 stolen bases as a 22-year-old at Low-A Hagerstown last season, so I assume he'll start at High-A Potomac and with the lack of middle infield prospects in the organization, I think he could move up quickly if he continues to produce at more age-appropriate levels. As far as a (sort-of-random) list of Nationals' prospects I'll be keeping an eye on in 2015:

Joe Ross

,

Drew Ward

,

Jakson Reetz

, Jake Johansen…

Felipe Rivero

.
As a fellow DC resident, I won't go into the fact that "Natitude" sounds like a brass instrument or something a six-year-old would put on their facebook status, or the fact that Jayson Werth's beard is a national treasure, but I do want to establish that Ben's Chili Bowl is pretty overrated. Shots fired! Personally, when I have friends or family visit, I take them to El Pollo Rico in Arlington, hands down the best Peruvian chicken place, probably including what I assume people call Peruvia. Which I think is in Australia or something. What say you? Am I crazy?
Patrick Reddington: 

I've had my fill of Natitude jokes as well, especially from

Orioles

fans who don't seem to understand that it's a marketing slogan the team's PR department came up with and not something fans of the team created. As a bearded man myself, I'm right there with you on Werth's beard. As for the food stuff, I'm actually a NJ resident who "summers" and in two of the last three years "falls" in D.C. I was an Expos fan from childhood who stuck with the Nationals when they moved to the nation's capital and it's become my adopted home. I also have to admit that as a vegetarian, I've never eaten at Ben's Chili Bowl though now that I look at the menu they do have vegetarian chili and some veggie burger and veggie hot dog options so I feel some shame. Sadly, since when I'm in D.C. I'm at Nationals Park watching baseball the majority of the time, I get by mostly on park food, and even worse, not even the good stuff since I generally just have a small window to eat and rarely make it down lower than the third deck concession stands or just settle for the food in the press box (it's totally great, no offense, press box food crew). I have friends I stay with in the area around Capitol Hill/Eastern Market so I do a lot of my eating there with District Taco, La Plaza (Mexican/Salvadorian), Seventh Hill Pizza and Ted's my favorite spots, though (and I'm ashamed to admit this), since I'm often at Nationals Park late on the weekends, I find myself far too often eating along with a bunch of Marines and inebriated college kids at Pizza Boli on 8th Street… they should really buy ad space on our podcast actually with the amount of business I give them.
Want more of the Jay? Don't we all folks? Don't. We. All. Well, you, in fact, can have more. AMAZING. I know. You can find Jay enjoying his dig's over at the Football side of Razz.