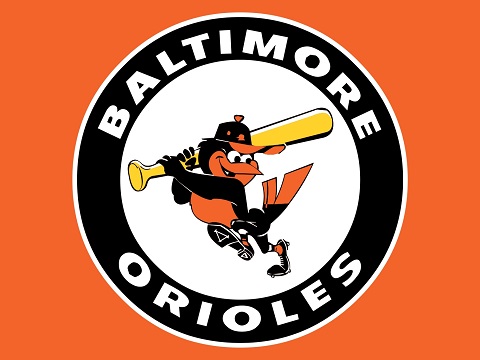 Welcome to the 2015 Razzball Team Previews! You'll find everything you need to know about each team to get yourself ready for the upcoming fantasy baseball season. And I mean everything folks. We've got line-ups, charts, Slurpee's, lube, a guide for beginner electricians, and even a cactus! Oh, wait, yeah, like half of those things are actually what I have in front of me… But hey, what's the point of lube and cacti if you can't share? Truer words have never been written. We also have a very special guest…  Matt Kremnitzer from the Camden Depot, to provide his take on what the team has in store this season. So without further ado (and plenty of lube and cacti), let's check out the 2015 Baltimore Orioles!
 2015 Baltimore Orioles Depth Chart & Projections
Starting Lineup
Bench
|  Player | AB | R | HR | RBI | SB | AVG |
| --- | --- | --- | --- | --- | --- | --- |
| Steve Clevenger | 89 | 8 | 0 | 8 | 0 | 0.225 |
| Ryan Flaherty | 281 | 33 | 7 | 32 | 1 | 0.221 |
| Jimmy Paredes | 63 | 12 | 2 | 8 | 4 | 0.286 |
| Delmon Young | 242 | 27 | 7 | 30 | 2 | 0.302 |
Starting Rotation
Bullpen
 Note: Projections provided by Steamer.
I'm now happy to welcome Matt Kremnitzer, here to answer a few questions on the Baltimore Orioles…
It wasn't that long ago when Brian Matusz (who still looks like a 12-year-old stuck in a really tall 6-year-old's body) and Zach Britton were expecting to take the league by storm. Little did we know they took a big steaming storm on everyone. Obviously, they've become quite useful in their roles, but with Kevin Gausman and Dylan Bundy having their own speed bumps, what do you expect from those two this year?
Matt Kremnitzer: Gausman has thrown a combined 161 innings in the majors, so the first expectation is for him to stay in the major league rotation for a full season. At 24, he should be given that chance, though the Orioles do have a decision to make on which five starters to go with out of Gausman, Chris Tillman, Wei-Yin Chen, Ubaldo Jimenez, Bud Norris, and Miguel Gonzalez. But Gausman should absolutely be in the Orioles' rotation. Steamer projects Gausman to have a 4.19 ERA and 4.27 FIP in 163 innings, which seems pretty realistic. And he certainly has the talent to pitch better than that. As for Dylan Bundy, who had Tommy John surgery in June 2013 and made it back to pitch 40 combined innings for the Orioles' Single-A affiliates in 2014, the hope is that he can stay healthy and start to again look like the high school phenom the O's selected fourth overall in 2011. If he's healthy and pitching effectively, it's possible that he would eventually join the O's late in the season as an option out of the bullpen, especially if the Orioles are in playoff contention and looking for a boost. But he likely won't be an option for the starting rotation until 2016, when he has to be (since he signed a major league contract when he was drafted, 2015 is his last option year).
Manny Machado is now almost a five months separated from his knee surgery. Are you expecting him to be ready to go on opening day?
Matt Kremnitzer: Unlike Matt Wieters, Manny Machado should be ready for opening day. At least, that's what Buck Showalter said recently. In 2014, Machado missed the first month of the season and returned in May, but he was also dealing with a more serious injury and was injured later in the season. (He had surgery in 2013 in October vs. August in 2014.)
If you subtract Chris Davis' 2014 stat line from his 2013 stat line, you essentially get Pedro Alvarez. But since I don't know what math is or what it does, someone should probably double check that. I'm curious though… if I were to say Chris Davis' 2015 would fall somewhere in the middle of what he's done the last two years (250/340/525, and say, 35 home runs), would you take the over or under on that?
Matt Kremnitzer: I would take the under, but not by much. What you described is what many Orioles' fans believe: Davis is not as good as his monster 2013 numbers, but he's not as bad as he was in 2014, either. It's fair to expect something similar to how he performed in 2012, his first full season with the Orioles. That year, he batted .270/.326/.501 (121 wRC+). I'm not sure he'll ever bat .270 again — opposing teams' defensive shifts have robbed him of several hard-hit balls to the right side of the field — but he should be able to walk often enough, and his ability to hit for power is still there.
Christian Walker… who is he and why is he set to start at first base on opening day?
Matt Kremnitzer: Christian Walker is a 24-year-old first baseman and is one of the Orioles' top five prospects. He's been making his way through the O's farm system. Last year, he batted .301/.367/.516 in 95 games at Double-A Bowie, and he was promoted to Triple-A Norfolk, where he hit .259/.335/.428 in 44 games. He was a September call-up for the Orioles thanks to Chris Davis and his 25-game suspension, and he collected three hits in 19 plate appearances in his first cup of coffee in the majors. If Walker is projected by anyone to start at first base on opening day, it's simply because Davis has served all but one game of his suspension. Steve Pearce can fill in at first base if he's not needed in the outfield, but normally Davis will be the full-time first baseman. Walker is not a top 100 prospect, but he could be an option at first base for the Orioles in 2016.
Is there any particular reason why Delmon Young exists? I've thought about this for about 46 months, and I just can't put it together.
Matt Kremnitzer: If there is a reason why Delmon Young exists, it was to provide Orioles' fans with this hit during Game 2 of the American League Division Series… Thanks for that fantastic moment, Delmon!
Want more of the Jay? Don't we all folks? Don't. We. All. Well, you, in fact, can have more. AMAZING. I know. You can find Jay enjoying his dig's over at the Football side of Razz.