We at Razzball realize that exporting our views across the country has damaging consequences on the blogosphere.  To help make amends, we are reaching out to leading team blogs and featuring their locally blogged answers to pressing 2009 fantasy baseball questions regarding their team.  We feel this approach will be fresher, more sustainable, and require less energy consumption (for us anyway). The 2009 Tigers Fantasy Baseball Preview comes courtesy of Bill Ferris from The Detroit Tigers Weblog.
1) Last year's acquisition of Edgar Renteria and Miguel Cabrera led to a defensive rotation that saw 3 regulars (Guillen, Cabrera, and Inge) bounce around the field.  Has the musical chairs ended?  Does Carlos Guillen really play the whole year in LF?
I think Guillen will get the most at-bats out there, but I'd see that being only about 60-65% or so. The impending injury to Gary Sheffield will likely free up the DH spot at some point and things will get shuffled around. I think he'll likely fare okay  at the position, but it will be other factors that may force him to move (like the need for more offense in the infield for example).
2) What are your thoughts on Verlander and Bonderman for 2009?  Bounceback candidates or more challenges to come?
I expect more from both of them. I think Verlander will make the tweak or two he needs to regain his control. Plus he didn't pitch that badly in terms of his peripherals last year, I'd expect some natural regression (progression) towards his FIP numbers. Bonderman I think will be a big boost to the rotation. He's had injury problems the last 2 years, but last year's injury should have him available to pitch the bulk of the season. Plus it gave his elbow some extra rest and I think he'll be healthier and more effective than at any point in his career.
3) Would you take the over or under on the following HR/RBI projections:  Miguel Cabrera 35/110, Gary Sheffield 20/80, Magglio Ordonez 20/100, Adam Everett 2/40?
Over, Under, Over, Push.
4) Who ends up with more saves:  Fernando Rodney, Brandon Lyon, or Joel Zumaya?
Brandon Lyon. If Zumaya is healthy I think he'll be the guy ultimately, but given that is such a big IF I'm penciling him in for 0 at the moment.
5) My blogmate Grey sports an impressive moustache.  Rank the moustaches of these noteworthy Detroit Tigers baseball cap wearers:  Jack Morris, Jim Leyland, Kirk Gibson, Chet Lemon, Magnum PI?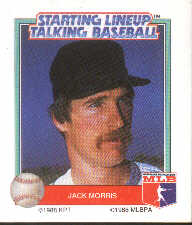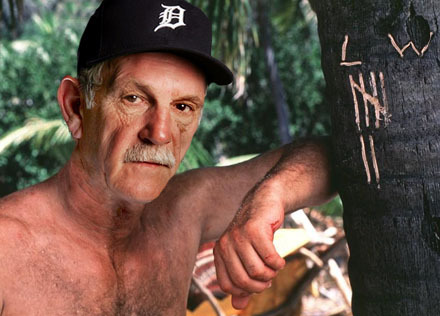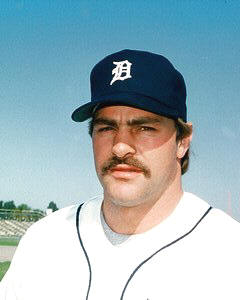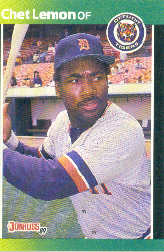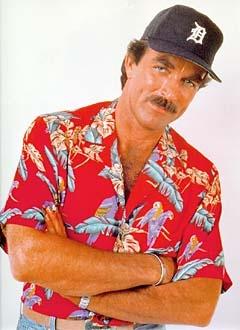 Great question. Tom Selleck in a landslide followed by Jack Morris, Kirk Gibson, Jim Leyland and lastly Chet Lemon. As an aside, I saw Tom Selleck hit a couple balls out during batting practice at Tiger Stadium one time and this is one of my favorite TV scenes of all time (see below)