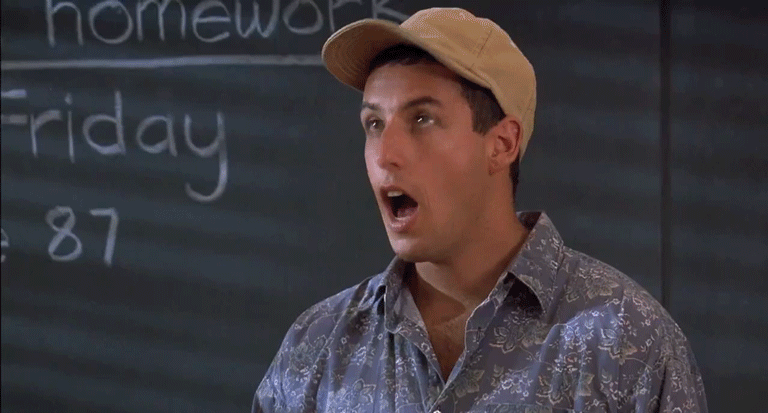 Confession: I never took trigonometry. Is it difficult? Is the reaction above the one you have when you do it correctly? Baseball doesn't seem like the most difficult sport to analyze. There are general stats for everything, and scouts could always just look at  player and know whether or not he'd project as a toolsy major leaguer. Well, that is until Moneyball, at least.
Remember that scene with the scouts and Brad Pitt where Jonah Hill finally spoke up? At that moment Bill James did his best Billy Madison above, and since then the perception is that Billy Beane is an accurate representation of that beautiful gif (ok, not really, but the 'Moneyball' idea was actually incredibly smart and innovative for the historically cemented game of baseball and it's stats).
Fast forward nearly a decade and a half from the 2003 Oakland team and they've still never won a series (although, the Cubs and Red Sox have while implementing the same methodology but with massively larger budgets). But the process is the same. Cheap, young contracts attempting to over-perform their salaries. It doesn't take trigonometry to see the reasoning in the approach. Just a few Andrew Triggs. Or is it Triggses? Triggsies?
Primarily a reliever through the minors, Triggs kept his ERA under 3.00 every stop through the minors. Last season he posted a 4.31 ERA in 56.1 IP once he reached the majors, but his FIP sat at an impressive 3.20. He's featured an incredible K:BB % through his career, and backed it up with an 8.79 K/9 to a 2.08 BB/9. This year? 11.2 IP so far without surrendering an earned run, albeit with minimal K's. Don't worry, though; they'll come. And this week? Here's where the beautiful math comes in…he faces A.J. Griffin and Ariel Miranda. Haha, all the sabermetrics in the world aren't needed for that easy observation: Triggs is the favorite to win both of his starts this week. Put both of them in the home confines where he dealt a 2.81 ERA last season, and he's shaping up to be a great option for Week 3.
But he's not the only one…here's how the rest of the Two-Start Starters line up for the week!
Pitchers are listed in order by rank. Colors WILL represent 8 worst or 8 best opponents according to team wOBA for last 14 days, but since we're not yet 14 days in…you get all monochrome.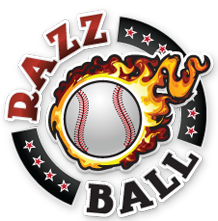 THE BEST

THE REPLICAS

THE STANDARDS
THE KNOCKOFFS

Player
Opponents
ERA/FIP
K9/BB9
Zack Wheeler NYM
PHI,

WAS

7.45/3.24
7.45/1.86
Lance Lynn STL

PIT

,

@MIL

5.23/6.61
6.97/4.35
Matt Andriese TB

DET

, HOU
4.50/4.93
8.10/3.60
Jimmy Nelson MIL
@CHC,

STL

1.38/2.63
9.00/1.38
Chase Anderson MIL
@CHC,

STL

0.69/3.17
7.62/2.77
Derek Holland CHW

@NYY

,

CLE

1.50/2.93
6.75/3.75
Phil Hughes MIN

CLE

,

DET

3.86/4.56
6.17/2.31
Jesse Hahn OAK

TEX

,

SEA

3.75/2.02
7.50/2.25
Mike Fiers HOU
LAA, @TB
5.40/6.43
7.20/3.60
Mike Foltynewicz ATL

WAS

, @PHI
6.35/5.56
7.94/4.76
Player
Opponents
ERA/FIP
K9/BB9
Jesse Chavez LAA
@HOU,

TOR

5.40/4.63
8.10/2.70
Ricky Nolasco LAA
@HOU,

TOR

5.40/5.69
7.56/1.62
Eduardo Rodriguez BOS

@TOR

, @BAL
5.23/6.22
11.32/6.10
Tom Koehler MIA

@SEA

,

@SD

3.27/6.93
4.09/4.09
Joe Musgrove HOU
LAA, @TB
4.35/4.87
3.48/3.48
Jason Hammel KC
SF,

@TEX

6.52/3.56
5.59/5.59
Josh Tomlin CLE
@MIN, @CHW
18.47/6.57
8.53/2.84
Jaime Garcia ATL

SD

, @PHI
5.73/6.84
3.27/3.27
Jordan Montgomery NYY
CHW,

@PIT

3.86/4.65
13.50/3.86
Zach Lee SD

ARI

, MIA
0.00/4.06
5.06/6.76
Clay Buchholz PHI
@NYM, ATL
12.27/4.57
6.14/3.68
Ariel Miranda SEA
MIA, @OAK
5.06/6.59
7.59/4.22
A.J. Griffin TEX
@OAK,

KC

6.75/6.68
7.71/2.89
Kyle Gibson MIN

CLE

,

DET

8.00/7.05
7.00/3.00
Ubaldo Jimenez BAL

@CIN

, BOS
10.38/7.79
6.32/3.12
Yovani Gallardo SEA
MIA, @OAK
6.30/4.83
5.40/5.40
Steven Wright BOS
TB, @BAL
13.50/11.68
5.63/3.38
All pitchers are projected for two-starts as of Friday night.
Good luck in Week 3! Kkeep checking back for your weekly lineup needs. Oh, and don't be afraid to ask your questions. On life. On pitchers. On ranks. On…well, just…
DROP THOSE COMMENTS!
Follow [email protected] on Twitter at @matthayes for far more than just fantasy advice.