An 8.90 K/9? Who does Clayton Kershaw think he is…Madison Bumgarner? (Ooo, shots fired). Now, obviously this is all in jest, even the title, because King Kershaw is the model of consistency when it comes to fantasy baseball, and the only pitcher even remotely worth considering within the top 15 picks. So, here we are in the middle of May and Kershaw's once again dominating to the tune of a 7-2 record, a 2.15 ERA and 7.75 K/BB ratio. Why the focus, then?
Last season it was a 15.64 K/BB ratio with a 1.69 ERA and a 10.39 K/9. A whole 'mother stratosphere. But let's not get it twisted: nothing's wrong with the Dodgers ace. He still holds a .205 BAA, is inducing more soft contact than last year, and is maintaining that precious velocity across all his pitches (or enough of a gap in velo to make him so dangerous). No, if anything the problem is what we saw out of him last year. Did you take Kershaw in the 1st round this year? Good for you, but the chasm between him and the next best pitchers just isn't as expansive as we saw in 2016. This version of Kershaw is the normal version of Kershaw that's consistent with what we've seen with him across his entire career. And yes, it's one of the most impressive careers in history, even at 29 years old.
It's the difference betwixt (it's just more enjoyable to write that) him and the others that is significant in the conversation. In the Two-Start asks this week you'll see a bevy of strong options up there alongside the undisputed. To wrap it up, nothing's wrong with Clayton Kershaw, he's just back to normal and a few others are still doing they're just-behind-him-thing.
Pitchers are listed in order by rank. Colors represent 8 toughest or 8 easiest opponents according to team wOBA for last 14 days.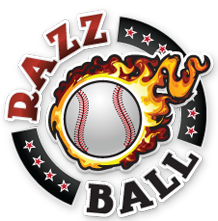 THE BEST
THE REPLICAS
THE STANDARDS
THE KNOCKOFFS
Player
Opponents
ERA/FIP
K9/BB9
Matt Garza MIL
TOR,

ARI

2.43/3.47
6.67/1.82
Matt Shoemaker LAA

@TB

, @MIA
4.47/5.00
8.94/3.58
Jordan Montgomery NYY

KC

, OAK
4.81/3.92
8.47/1.42
Mike Foltynewicz ATL

PIT

,

@SF

4.10/4.76
691/2.59
JC Ramirez LAA

@TB

, @MIA
3.97/3.85
7.36/2.25
Christian Bergman SEA
@WAS,

@BOS

2.25/3.38
6.75/2.55
Jerad Eickhoff PHI

COL

, CIN
4.53/4.04
8.47/3.55
Miguel Gonzalez CHW

@ARI

, @DET
4.29/2.58
5.36/3.40
Scott Feldman CIN
CLE, @PHI
4.29/4.13
6.79/3.58
Daniel Norris DET
@HOU,

@CHW

4.81/4.03
8.16/4.40
Julio Teheran ATL

PIT

,

@SF

5.47/5.26
6.57/4.20
Matt Harvey NYM

SD

,

@PIT

5.56/6.41
6.15/4.37
THE 

Player
Opponents
ERA/FIP
K9/BB9
Zach Eflin PHI

COL

, CIN
4.25/4.39
4.50/1.50
Patrick Corbin ARI

CHW

,

@MIL

4.38/4.36
7.36/2.05
Jhoulys Chacin SD
@NYM, @WAS
4.61/4.27
7.35/3.08
Josh Tomlin CLE
@CIN,

KC

6.86/3.75
7.08/0.89
Jacob Turner WAS
SEA,

SD

3.74/4.19
5.82/3.32
Jose Urena MIA
@OAK,

LAA

1.91/4.28
4.64/2.45
German Marquez COL
@PHI, STL
4.34/3.31
7.45/3.10
Andrew Cashner TEX

@BOS

, @TOR
2.45/5.09
4.24/4.69
Amir Garrett CIN
CLE, @PHI
5.18/5.48
7.43/4.05
Dylan Covey CHW

@ARI

, @DET
7.64/7.34
5.35/4.06
Tyler Chatwood COL
@PHI, STL
5.09/5.22
6.96/4.58
Tyler Glasnow PIT
@ATL, NYM
7.43/5.42
9.70/6.29
Jordan Zimmermann DET
@HOU,

@CHW

6.25/6.06
5.64/2.82
Ty Blach SF

@CHC

, ATL
4.15/4.48
2.86/2.60
Ubaldo Jimenez BAL

MIN

, @HOU
6.52/6.76
6.75/5.35
All pitchers are projected for two-starts as of Friday night.
Good luck in Week 8! Keep checking back for your weekly lineup needs. Oh, and don't be afraid to ask your questions. On life. On pitchers. On ranks. On…well, just…
DROP THOSE COMMENTS!
—
I'll miss you guys! Handing over the Two-Starts beginning next week.
Follow me on Twitter at @matthayes for far more than just fantasy advice.