What if I told you John Lackey's been the best Cubs pitcher so far this year? And nope, there's no wink coming on the other side of that. Now, of course the word 'best' lends to high subjectivity, but arguably the fourth-most owned Cubs SP just may be posting the best season…even if his surface stats don't tell that story. So, let's start the story off right.
With a haiku:
Under the surface
Lies a fantasy monster
Named Long-face Lackey
To my surprise, I recently found Lackey available in an RCL. While starting pitchers are less valuable in those leagues (little tip for the newbies), Lackey more than deserves to be on a roster. When examining 4.29 ERA I know you think, 'Oh, sugar plum fairies I must have this guy on my team!' But since none of you have actually said, 'Oh sugar plum fairies' about anything, I know that's just not true. Looking deeper, though, you see a K/9 that's up a full point from last year. That's matched by an ERA rise of a full point, too, but the xFIP (which takes HR away) says he's on the exact same pace as last season: 3.35. There's a 19% HR/FB rate sitting in his stat line, which is roughly 60% higher than what you should expect from John Lackey. Another part of the culprit? A .310 BABIP. It's not crazy high, but when you consider that almost half of balls hit against him are ground balls it adds up.
End of the day are we looking at another Cubs Cy Young winner? Nope, but when Jon Lester walking more and sitting with one win, Jake Arrieta has an ERA north of 5.00, and Kyle Hendrick holds only a 2:1 K/BB ratio, a case can be made for Lackey taking the current crown. The others may be better in the long run, but Lackey's lack of luck is the only thing noted against him right now. Not much else is lacking…
Pitchers are listed in order by rank. Colors represent 8 toughest or 8 easiest opponents according to team wOBA for last 14 days.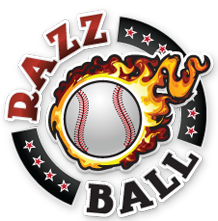 THE BEST
THE REPLICAS
THE STANDARDS
THE KNOCKOFFS
Player
Opponents
ERA/FIP
K9/BB9
Jimmy Nelson MIL

@SD

,

@CHC

3.99/3.86
7.75/3.29
Jaime Garcia ATL
@TOR,

WAS

4.33/4.92
5.35/4.58
Yovani Gallardo SEA
OAK, CHW
4.58/3.78
6.18/3.43
Dan Straily MIA

HOU

,

@LAD

4.03/4.36
8.76/4.72
Kyle Freeland COL
@MIN,

@CIN

2.93/3.55
5.85/4.05
Zack Godley ARI

NYM

,

@SD

2.25/3.10
9.00/3.00
Clayton Richard SD
MIL,

ARI

4.34/4.51
6.04/3.40
Chad Kuhl PIT

WAS

, PHI
5.81/3.80
7.26/4.06
Matthew Boyd DET
BAL, TEX
3.89/4.32
6.64/4.35
Jesse Chavez LAA
CHW,

@NYM

4.29/4.66
7.50/3.21
Phil Hughes MIN
COL,

KC

4.74/4.57
5.45/1.68
Mike Bolsinger TOR
ATL, @BAL
3.18/3.73
6.35/6.35
THE 

Player
Opponents
ERA/FIP
K9/BB9
Jason Hammel KC

NYY

, @MIN
5.97/4.38
8.05/4.15
Hyun-Jin Ryu LAD

@SF

, MIA
4.99/5.08
9.68/4.11
Matt Cain SF

LAD

,

@STL

4.54/4.40
6.81/4.29
Tom Koehler MIA

HOU

,

@LAD

5.60/6.28
7.13/3.82
CC Sabathia NYY

@KC

, @TB
5.77/5.18
6.23/3.92
Chase De Jong SEA
OAK, CHW
7.85/6.80
3.44/3.93
Joe Musgrove HOU
@MIA,

CLE

5.02/5.41
6.69/3.11
Bartolo Colon ATL
@TOR,

WAS

7.22/5.14
6.05/2.09
Bronson Arroyo CIN

@CHC

, COL
5.94/5.77
6.19/2.72
Kyle Kendrick BOS

@STL

, @OAK
12.96/4.94
3.24/3.24
Mike Pelfrey CHW

@LAA

, @SEA
5.21/5.18
2.84/3.32
All pitchers are projected for two-starts as of Friday night.
Good luck in Week 7! Keep checking back for your weekly lineup needs. Oh, and don't be afraid to ask your questions. On life. On pitchers. On ranks. On…well, just…
(And make sure to check out the Football side of Razz where my NEW DYNASTY RANKINGS are owning the current real estate!)
DROP THOSE COMMENTS!
Follow [email protected] on Twitter at @matthayes for far more than just fantasy advice.