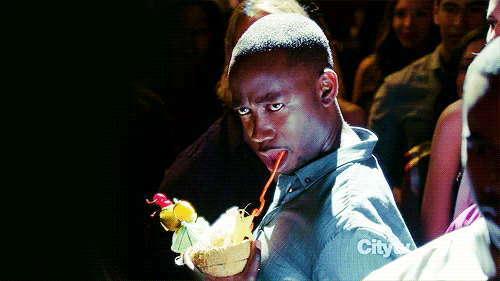 College represented a wonderful season for Spring Break. Take all the general notions you have about the sun, the skin and the standards of attending an SEC school and, well, magnify them. Spring Break delivered an opportunity to experience those glories not just within your own bubble of a university, but through the intermingling of many. It broke down barriers. It let you see new places and meet new faces (there's a rap lyric in there somewhere). It altered preconceived thoughts. And not just because of the imbibing, but due to the encounters with those that cheered for your hated rival. Case in point? The cruise through the Caribbean my junior year at UGA.
Listen, there's nothing good about the University of Florida. Oh, you like chatched up hair, bro tanks, dude's with diamond earrings and jorts? Well, it's the place for you. As you can see, I clearly play into building the stereotypes of your rivals. As you can also see, all of the reasons have to do with one gender. I'm leaving out the ladies due to that Caribbean cruise. Now, before you begin believing that anything scandalous and debaucherous occurred, pump the brakes. It was a ton of fun, but MTV Spring Break it was not. The girls from UF that accompanied our crew of a dozen dudes were ev. er. ee. thing. From the pools, to the paradise excursions, to the parties and the pina coladas, I found myself leaving that week with a new respect for something from UF. (Still the only good thing about that school – and yes, I'm probably just jealous, because they are almost always better than us in sports.)
Right now I'm finishing our family's Spring Break. Ten years later a lot has changed. No cruises, just carriers. For babies. No mini-bars, just mini-vans. No group of girls from UF, just one girl that's far better than any of them ever dreamed of being. (You can read the Week 1 Primer to get an idea of #adulting in real life. And for an idea of how this series works.) But this year something was enjoyed the same as in 2007…pina coladas.
See, the good memories from the past can creep into the present with renewed enjoyment. In real life we're talking about those Garth Brooks beverages. In fantasy we're talking about peripheral stats and 'stuff.' You choose which one is better.
There are plenty of caveats to declare for the Week 2 edition of the Two-Start Starters. The lack of 2017 evidence after just one week for park factors, pitcher's performance, and team hitting trends leaves us a little shorthanded in determining the best options. However, when you look to last year and combine it with what you can garner from just one week you can make a case for some strong options. For instance, I want the guy that posted a 3.80 FIP in 175 IP last year while bringing a 10.61 K/9 and a 2.72 BB/9. Oh, he went 6-12 and had an ERA closer to 5? That's about as unlucky as my boy JoMo with any of those UF girls. Look beyond the traditional stats and you'll find a high probability for not just one, but two great starts from someone who failed to get out of the fourth in his first start. It's like pina coladas. In 2007 and 2017 it's the same thing: what's better than a cool, tropical, sweet adult beverage? Two of them.
And for the record, pina coladas are far better when swirled with a strawberry daiquiri. Miami Vice's #ftw.
Pitchers are listed in order by rank. Colors WILL represent 8 worst or 8 best opponents according to team wOBA for last 14 days, but since we're not yet 14 days in…you get all monochrome.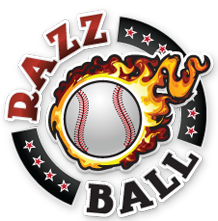 THE BEST
THE REPLICAS
THE STANDARDS
Note: Glasnow and Pomeranz have not yet pitched in 2017.
THE KNOCKOFFS
THE 

Note: Severino has not yet pitched in 2017.
All pitchers are projected for two-starts as of Friday night.
Good luck in Week 2! Take note of all the caveats for this week, and keep checking back for your weekly lineup needs. Oh, and don't be afraid to ask your questions. On life. On pitchers. On ranks. On…well, just…
DROP THOSE COMMENTS!
Follow [email protected] on Twitter at @matthayes for far more than just fantasy advice.