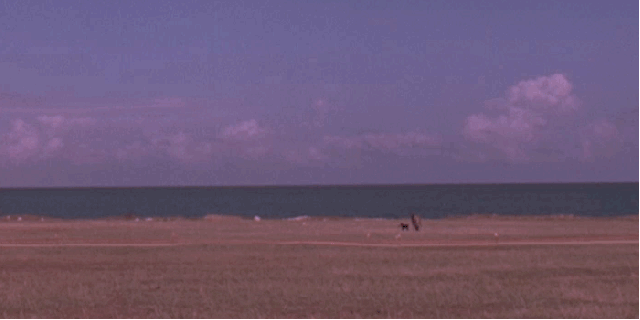 I mean, were you expecting a different answer? Why in the balls would that question even be posed? It's DFP (figure it out). However, in case he's not on one of your teams, Price carries a 7.06 ERA into next week, which could sound the alarms of some novice fantasy owners. And just in case that's you, woo-sah kemosabe. Let's look at why David Price is quite alright…
This will be the first Two-Start Pitcher post to utilize 2016 stats in determining the rank of these double dragons. Almost one month in, and at least three starts down for most starters, there's enough evidence to gather a solid idea of how pitchers are performing. So, like we talked about in the Two-Start Pitcher Primer, we're going to look at opponents, ERA, FIP, K/9 and BB/9. And each of them will show the evidence of why certain starters are better than others, in particular, a SP with a 7.00+ ERA.
You want to find SP with high K/9 and low BB/9. That goes without saying. So why did I say it? I don't know. Moving on. ERA is the standard stat the world uses to determine a pitcher's value. It's simple. It's easy to understand. How to actually calculate it? Not so easy, but not tricky. I'm just an English major that hasn't taken a math class in 13 years. (Suck it, Georgia Tech nerds!) While ERA matters immensely, especially in fantasy formats, it's not necessarily the greatest indicator of true performance or future trajectory. Enter Fielding Independent Pitching. Or, FIP. From the Fangraphs vault, here's the math for FIP:

But since none of you actually care, here's all you need to know about it: FIP "measures what a player's ERA would look like over a given period of time if the pitcher were to have experienced league average results on balls in play and league average timing." So, when you see a SP with a low ERA and a high FIP, regression is certainly coming down the track (cough Cole Hamels cough). Flip it, though, and you have a buy-low candidate (Wei-Yen Chen). And if someone in your league is stupid enough to sell their DFP stock, take advantage fast, because he carries a K/9 on par with the game's top closers, isn't walking many batters (2.49 BB/9), and has a FIP less than half his ERA.
So, no…the sky isn't falling in Boston. And if it is, it's because my Hawks are about to send the Celtics packing in Round 1. No alarms needed with Price. For some others, though, it's time to take a long look in the mirror and channel your inner Jackie Moon: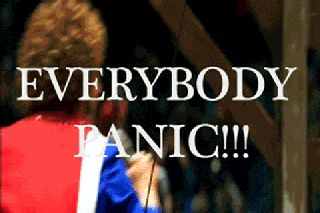 Pitchers are listed in order by rank. And categorized by Jackie Moon gifs. You're welcome. 
(Aces) – The greatest ever. Send it to certain friends and they'll be lol'ing in the middle of their meetings. To others and they'll be pissed. But then they won't know how to respond. Jackie Moon just delivered the boom in a way simple text never could. I prefer to view this on the positive side of things. Always. And this gif is exactly what every SP in this top tier will do to their opposing lineups: mow 'em down.
(Good Starts) – Can't go wrong with the Rick Barry. It's not sexy, but solid. It works. It's reliable. Just like the names below. Not as sexy as the names above, but as reliable as it gets. Good lookin' out SBNation.
(Why Can't I Sit You?) – These guys should bring a little sunshine to your life this week. Well, should is the key word. Please, oh, please Chris Archer, remember how to pitch.
(One Good/One Bad) – On one hand, that's a bad a** punt. On the other, it's a basketball. That's a tech, FT for the other team, loss of possession, and that ball's probably lost. Guys like Porcello and Ross (if he makes the start) are primed for an awesome first outing, but have a tough weekend ahead of them. On the flip, Nelson and Stripling could have a strong second start, but that first could be a doozy.
(Avoid) – Yes they will. Or, rather than your house…your team. While I actually like Rich Hill, and he fits the criteria of someone to target from the descriptions up top, I hate those matchups. Same could be said for Ubaldo, Eovaldi and Teher…haha, I almost wrote Julio Teheran in there. Ugh. As @JB wrote to me in an email, 'He blows.'
| | | | |
| --- | --- | --- | --- |
| Player | Opponents | ERA/FIP | K9/BB9 |
| Rich Hill (OAK) | @DET, HOU | 3.32/2.72 | 13.74/4.26 |
| Ubaldo Jimenez (BAL) | @TB, CWS | 3.71/3.63 | 10.59/4.24 |
| Chris Tillman (BAL) | @TB, CWS | 4.42/3.26 | 7.36/2.95 |
| Kendall Graveman (OAK) | @DET, HOU | 2.04/3.83 | 7.64/3.06 |
| Nathan Eovaldi (NYY) | @TEX, @BOS | 6.11/4.00 | 11.21/1.53 |
| Julio Teheran (ATL) | BOS, @CHC | 5.64/4.92 | 6.85/3.22 |
| Tom Koehler (MIA) | @LAD, @MIL | 4.80/4.11 | 7.20/4.20 |
| Tommy Milone (MIN) | CLE, DET | 5.87/5.65 | 7.04/2.35 |
| Matthew Wisler (ATL) | BOS, @CHC | 3.10/4.12 | 7.08/1.77 |
| Chad Bettis (COL) | PIT, @ARI | 3.33/4.48 | 7.03/2.22 |
| Jorge De La Rosa (COL) | PIT, @ARI | 9.87/5.12 | 11.94/4.67 |
| Shelby Miller (ARI) | STL, COL | 8.59/8.36 | 6.14/6.75 |
| Jeff Locke (PIT) | @COL, CIN | 7.24/6.77 | 4.61/8.65 |
| Doug Fister (HOU) | @SEA, @OAK | 5.94/5.02 | 4.86/2.16 |
| John Danks (CWS) | @TOR, @BAL | 6.23/5.46 | 6.23/4.67 |
| Mike Pelfrey (DET) | OAK, @MIN | 6.14/6.18 | 4.91/7.36 |
All players listed are projected for two starts, and this list is subject to changes after the article is posted.
Good luck with Week 4, and leave those thoughts in the comments! Check back next weekend for Week 5, you jive turkeys!