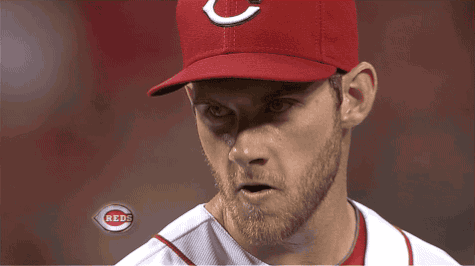 Welcome to the 2017 Razzball Team Previews! You'll find everything you need to know about each team to get yourself ready for the upcoming fantasy baseball season. And I do mean everything, everybody. We've got line-ups, charts, numbers, projections, questionable questions, smarter answer, potent potables and well, that's a lie. No potables here, but plenty of potent fantasy names brimming with potential. Now's the time to be an eternal optimist for the next two months. I'll be joined by Razzball newbie Zack Burgess in completing these this year (Welcome aboard, Zack!). So, we've got a team to preview and questions to ask. Let's get after it!
We have a very special guest for this post, Nick Doran, to provide his take on what the team has in store this season. Now enough rambling, let's see what 2017 holds for the Cincinnati Reds!
Please, blog, may I have some more?