As a Cubs fan in Braves country, I see a lot of similarities in the Braves to the 2015 Chicago Cubs team. They offensive pieces are falling in place as they have a couple MVP candidates. One being a veteran 1B in Freddie Freeman and the other is an exciting young player that is the future of the franchise, but the rotation may not be there yet. They have plenty of nice prospect arms coming from the minors, however, I'm not sure they are ready to carry the team yet. Atlanta does have the pieces in the farm system to make some trades if they need to as well.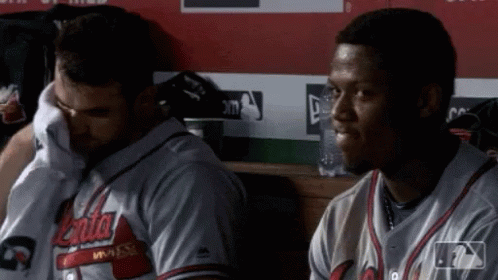 The NL East is likely the most competitive division in baseball. It is the only division projected with 4 teams over 80 wins per the THOME projection system. Currently, the Braves are the front runner per THOME, the Nationals and Phillies are tied per PECOTA, and Vegas odds favor the Phillies. Regardless, it's going to be a fun season for Braves fans and they have a lot to look forward to, not only in this season, but for the future.
Please, blog, may I have some more?