Last week wasn't really enough to call a week, at just four days, with a couple of those being partial days.  This week, we've got an actual week's worth of data to work with and it's starting to feel like the grind of the season is upon us here in the Razzball Commenter Leagues.  That means maximizing those empty roster spots at every opportunity, hoarding all the potential closers (and racing to the waiver wire when one gets injured or demoted) and streaming starters like it's your job.  Even still, you may be sitting near the bottom of the league standings.  It's OK, we can all take a deep breath and repeat the mantra, "It's still early".  Everyone wants to be leading their league after the first week, but only one team can.  I always dream of going wire to wire, but it's a long season, there is plenty of time to win these things.  Marcell Ozuna won't hit .125 all season, he has to hit a HR eventually, right?  Just in case, let's form a prayer decagon, shall we?  Let's take a look at which RCL teams are getting an early jump on their league standings thanks, in part, to streaming and batty-calling their butts off:
Each week we'll peek in at our resident 'perts to see who is laying claim to best "expert" RCLer in the land.  We'll take notes, check the standings and generally stalk them.  The heading is also hyperlink, so feel free to follow along as we go.
JKJ Jumped up 13 points this week to overtake Son and myself for the early lead.  One week MVP seasons from Byron Buxton and J.D. Martinez helped propel JKJ as each hit a trio of dongs.  Myles Straw and Nick Solak each chipped in two steals this week.  Meanwhile Jacob deGrom led JKJ's large stable of starters to a nice week of stats.  JKJ has eclipsed the 100 IP mark already, but that's not leading the league.  Son has managed 116 IP so far and leads the league with 10 wins already.
Our hero currently resides in last place.  Grey is DFL in all offensive categories but stolen bases.  He does, however, have an eleven in ERA.  So he's got that going for him.  On the bright side, there's nowhere to go but up for the Fantasy Master Lothario. We're all just biding our time until Laura takes the top spot anyway.
Each week we'll also take a look at the top ten overall standings in our other Razzball sponsored league, the RazzSlam.  This is our NFBC Best Ball league with managers from all across the industry, from content providers to fans and readers just like you.
You LOVE to see it!  Through the first week we have two Razzball writers on the podium, Donkey Teeth and Coolwhip are showing everyone how it's done.  Add to that we've got Rudy perched atop the TGFBI overall standings and everything's coming up Razzball!  Congrats to everyone out there killing it.
A friendly reminder, today is the first of two FAAB periods, so get those bids in before 10 ET.  The next FAAB period won't be until early June, so it's time to drop all those fliers from the end of your draft and add Akil Baddoo.
TOP 10
Typically, this will be a quick view of the top of the Master Standings.  Since it takes a couple weeks to get those up and running, we'll just take a look at the top 10 highest scoring RCL teams based on roto points.  Here's how it shakes out after 1+ weeks:
One week into things and we don't have any teams over the 100 point mark.  That means, no team is really running away with their league just yet.  We also have no teams repeated on this list from last week, it's a total changeover of the top ten.  Beastman is doing impressive things from NOTLZ.  That's one of the toughest leagues to build a big lead in, but Beastman is off to a great start.  DFresh, you may recall, won the overall championship last season, they're up to their usual tricks already.  You are seeing things correctly, JKJ is leading the 'Perts League AND the Writer's League.  Huzzah!  I was in the top ten last week with a different team as my teams continue to jostle all around the league standings.
TRADES
All the trades that have gone down in the past week.  Public ridicule is not only allowed, but encouraged.
With some unknowns still with Gallen, I think I like the Civale/India combo better there.  India is pretty dreamy.I was all over Yordan this preseason, but that UTIL only made it tough to get as many shares as I'd have liked.  I love swapping Altuve for him here.  That's a landslide win for Caught Napping.
Wowza, that's a big trade in RCL #18!  Give me Devers and Hader all day there, those are two of my main targets this draft season.  Nice work CornHolio!
TEAM OF THE WEEK
Our weekly shout out to the team that killed it the previous week.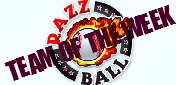 Team: Team Jmason028
League: RCL #1
Stats:   AVG: .281, R: 60, HR: 22, RBI: 65, SB: 10
IP: 104, ERA: 2.42, WHIP: 0.779, K: 134, W: 8, SV: 0
Summary: Team of the week is pretty easy in the early weeks.  Jmason028 is leading everyone in roto points, so they must be doing something right.  Besides a serious lack of saves, I'd say things look pretty swell.  If you want to cry a little, you can go take a look at this team and see that they have made two moves and still have Teoscar Hernandez and Sonny Gray in their starting lineups.  Ryan McMahon and J.D. Martinez each having five HRs on the year helps, as does Ramon Laureno's five steals.  The team appears to have been autodrafted since they have ALL THE PITCHERS, Bieber, Bauer, Gray, Kershaw, Musgrove, Civale and Alcantara are all along for the ride..  Seeing this makes me wonder if all that roster turnover I've been doing is really worth it.  Note: It will be.
Want to be Matt's Twitter pal?  That's kinda creepy, but you can follow him here: @MattTruss