Note: Besides providing advice and news on fantasy baseball, we at Razzball created and now sponsor a game where the goal is to manage a team and compile the worst stats. These Historical Spotlights honor those players who would've excelled in such a format. See here for more info. See here for the summary of the inaugural 2008 season.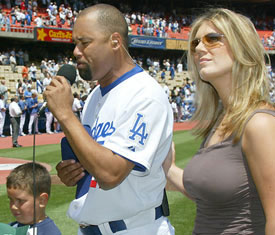 What's true in Razzball is what's true in real life: All good things must come to an end. Yes, I'm speaking of Lima Time.
While early reports that Jose Lima was released from the Kia Tigers of the Korean League may have been lost in translation, it is just a matter of time before a bad outing against the Samsung Kimchi Dragons or the Hyundai Seoul Glows (my favorite Korean league team) will bring an end to a career so anthemic in its enough ups, downs, beatups, and beatdowns that it could only be best metaphorized by Tina and Ike Turner's 'River Deep Mountain High" (wish I had Jose's version – similar costuming and choreography though)
Señor Lima was gracious enough to put together two seasons so Razztastic that we'll commemorate both in this Spotlight. And…vamanos…
2000 – Houston Astros

Coming into 2000, everything was going Jose's way. Traded to Houston in 1996 from then baseball (and still urban) purgatory Detroit, Jose turned in a 16-8/169 K/3.70/1.12 pitching line in 1998 and a 21-10/187 K/3.58/1.22 in 1999 that netted him 4th place in the Cy Young voting. At 27 years old, it truly seemed to be Lima's time…..to be Razztastic.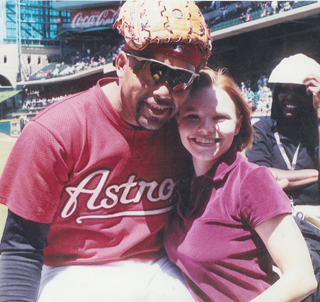 And Jose didn't waste any of his precious Lima time in 2000 – putting together Astro-nomical April and May ERAs of 8.42 & 7.68 that netted a 1-7 record. While he was reluctant to give batters a free pass (23 BB), he had no averseness to handing out a free pass around the bases (22 HR). Yes, you read correctly. That's 22 HR in the first two months of the year. If only there was a phrase that could encapsulate Houston, orbs travelling in the air, and a problem….
The beginning of summer saw Lima have his hottest period of the year, putting together two sub-6.00 ERA months in June or July (5.17 and 5.91) before the weight of carrying such a high ERA into August wore him down. ERAs of 6.67 and 6.16 closed the year.
The final damage:
7-16, 196 1/3 IP, 6.65 ERA, 1.625 WHIP, 124 Ks, 68 BBs, 48 HRs allowed

The HR total fell two short of Bert Blyleven's 50 HR in 1986 (bet Bert wishes he could do over some of those gopher pitches). But, in Blyleven's defense, he did pitch 75 more innings than Lima.
How bad was Lima's Gopheritis? His EHRA (Earned Home Run Average) was 2.20. Pedro Martinez's ERA in 1999 was 2.07!
While the league ERA was a ridiculous 4.96, the only starter with 162+ IP that was within a 1/2 run of Jose's ERA was Omar Daal who had a Razztastic 4-19 record with a 6.14 ERA w/ Arizona and Philly.
2001 – 2004 – Calm Before The Storm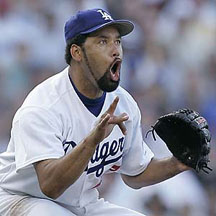 Hoping that the Razzterful 2000 season was the anomaly (because so many great pitchers have that one season in the middle of their career where they post ERAs north of a 6.00 ERA), team after team sought after Lima. Detroit in 2001-2002. KC in 2003. LA in 2004. His 2002 season in Detroit – with a 7.77 ERA in 68 1/3 IP – hints at a lost Razzball season. Imagine how many losses Detroit could've had that year (they had 106) if they committed more to Lima.
The seemingly foolhardy hope that Lima would party again like it's 1999 was realized in 2004 as Lima managed a 13-6 season with a 4.07 ERA in the friendly confines of Dodger Stadium. Even more amazing is he managed this while, reportedly, herpes sores and whatnot raged within the friendly confines of his genital area. Not surprisingly, this only made him more beloved amongst LA fans.
2005 – Kansas City Royals
Lima's uplifting climb in 2004 gave him just enough rope to plummet to a new low in 2005. He found a worthy bungee partner in the Kansas City Royals who were coming off a 104 loss season and were ready for more. A slow start in April – 2 losses and a 6.08 ERA in 5 starts – might have stood out on any other team but were par for the course in KC. Looking for more of the Limalight, Jose brought some Razzball flowers in May reaching double digits in ERA (10.05) over 6 starts and 28 IP. With hitters inexplicably keeping the ball in the park, Lima had to take matters into his own hands by sporting a 12:15 K/BB ratio and 3 HBPs to boot. Despite all that, he only had 4 losses to show by June 1st.
June saw him 'improve' to a 7.11 ERA before an unexpected hot streak in July (3.79 ERA in 35 IP) endangered his second Razzball Spotlight-worthy season. Returning to form, a 6.52 August and 9.64 September boosted Lima's final season numbers to:
5-16, 168 2/3 IP, 6.99 ERA. 1.660 WHIP, 80 Ks, 61 BBs, 31 HRs allowed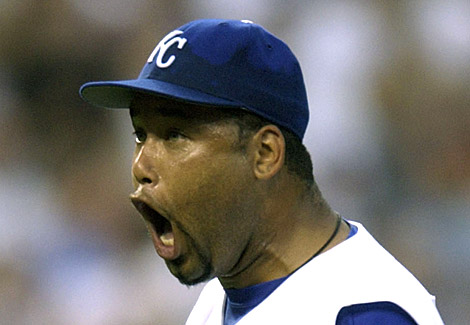 This season earned Lima 6th place in worst pitching seasons ever by Geoff Young of Padres' blog Ducksnorts and baseball blog Knuckle Curve.
How bad was that ERA? Among those eligible for the ERA title (162+ IP), he was a full run greater than his nearest competitor (Mark Hendrickson).
An 80:61 K/BB ratio? Are you kidding me?
How much did he give the O-face to the Royals? Well, is it a coincidence that Grienke's rookie promise blew up in 2005 (17 L, 5.80 ERA) and he had a nervous breakdown in 2006?
Still 32 years old with more Razzterful seasons left in his arm, Lima never got a chance for the three-peat (® Pat Riley). A 17 IP cup of coffee in 2006 with the Mets was the last episode of Lima time on MLB.tv.
Jose Lima. Bad pitchers come. Bad pitchers go. But a pitcher like you don't come knocking every day. Tina and Ike – close this Razzball Spotlight out…