Who doesn't love free stuff? Hey, you in the back. Put your hand down! Clean out your ears because I said "free" not "fleas." There really is no greater joy than finding stuff for free. Open that Cracker Jack box and find two toys instead of one? Sheeiiitttt. Driving away from Jack in the Box and finding two curly fries mixed in with the regular fries? Chef's kiss. How about free plate appearances for fantasy baseball?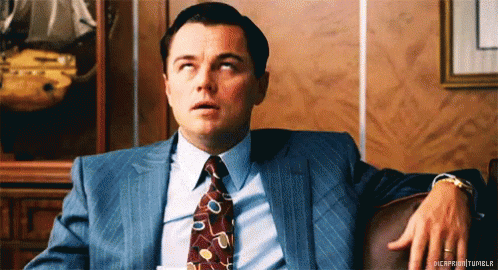 Well, if we ever get baseball back, then there will plenty of players who seem to have low plate appearance projections. Back in February, Rob Manfred announced that the universal DH will be implemented so some players should see a significant increase. Darin Ruf is someone who stood out to me as I scrolled the NFBC ADP list from 2/1/2022 to 3/9/2022. He's being drafted as the 414th overall player!
Darin Ruf is 35 years old, 6'2″, 232 pounds, and bats from the right side. He was drafted in the 20th round of the 2009 MLB draft by the Phillies. He spent four years in the minor leagues before getting his shot. During that time, the K% was often in the teens, the batting average was routinely over .300, while the ISO was around .200. In Double-A during the 2012 season, he clubbed 38 home runs in 583 plate appearances with an 11.1% walk rate, 17.5% strikeout rate, and slash of .317/.408/..620. In 2013, he received 293 plate appearances with the big squad and hit 14 home runs with an 11.3% walk rate, 31.1% strikeout rate, and slash of .247/.348/.458.
Over the next few years, he suffered a plethora of injuries and wasn't able to crack the depth chart. While he was a power threat, the low batting average and poor defensive ability eventually made him expendable. That's when he took his talents to South Korea where he flourished. He hit 31, 33, and 22 home runs with a walk rate above 10% and a strikeout rate below 20%. The batting average ranged from .292 to .330.
In 2020, Ruf signed a minor league deal with the Giants. In 100 plate appearances, he hit five home runs with a 13% walk rate, 23% strikeout rate, and slash of .276/.370/.517. Last season, he received 312 plate appearances and hit 16 home runs with a 14.7% walk rate, 27.9% strikeout rate, and slash of .271/.385/.519.
That ain't bad, yo.
His wRC+ over the last two seasons with the Giants has been 141 and 144. There were only 23 players with a wRC+ of at least 140 last season. He had an OPS of .904. Only 22 players had a higher mark last season. The swinging strike rate was only 8.8% last season while the chase rate was only 23.8%! The contact rate in the zone was 87.2%.
That ain't bad, YO!
What intrigues me the most, though, is that while he mashed lefties to the tune of a .283/.414/593 slash with a 17.1% walk rate and 20% strikeout rate, his numbers against righties were more than decent. The strikeout rate was high at 34.3% but the walk rate was 12.8% and the slash was .262/.360/.463. The Giants were comfortable playing Ruf against right-handed pitching and he accumulated 172 of his 312 plate appearances against righties.
Looking at the Giants bench, there are no left-handed bats. There's been talk of Wilmer Flores being the DH but his defensive versatility is likely too valuable to be slotted into that role. I think there's a chance Darin Ruf approaches 500 plate appearances on the season.
THAT WOULDN'T BE BAD, YO!
The cherry on top is that he has both 1B and OF eligibility.
Editor's Note: Make sure to check out our Razzball Commenter Leagues and sign up for one, two, three, or more!  They are free to play and the overall winner gets a Razzball gift basket.  Play against your fellow commenters, lurkers, and Razzball writers!  We have this league drafting at 9 PM ET TOMORROW (FRIDAY) NIGHT<- Just click and you're in!