Major Key Alert! Now, for all you Gen-X'ers and cowboy hat-wearing' country boys, "Major Key" is a term used by us Millennials. Well, anyone can use it really. You should try it in your next board meeting, or at home in a convo with your wife. Have a great idea? Care to pass on some knowledge or drop a little truth bomb into a situation? Gotta give 'em that major key.
And yes, there's an emoji for that…
Keon Broxton, OF (40.5% owned) – May has been incredibly kind to Broxton thus far. After an April line of .191/11/1/3/6 the turn around's been drastic: .395/10/3/9/3. Perhaps the biggest 'key' in the change is the drop in K% from a brutal 40.8% to 30.4%. Still not good, but massively better. He'll get his fair share of strikeouts, but has shown in the past, even though it's not strong right now, to get on base enough to balance it. He now has a slash line of .270/.336/.486 despite is awful April. How he's owned in only 40.5% of leagues is a result of the abysmal start, but go ahead and get in on him now. Before the season I listed Keon in the Top 100, and had to drop him out a few weeks in. Now he forces his way back in as there's still a shot he goes off for a 20/50 season. His BB% was double last year than where it is right now; if he gets it back to double-digits we're looking at a .255/.350/.460 type player. He's a major key to climbing the standings as he's not just a SAGNOF. Target him in trades, but the window for a buy low is closing fast if it's not already gone.
Note: These rankings are considered ROS Trade Value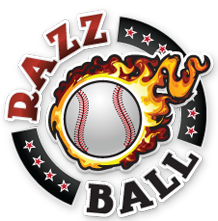 [email protected]'s Top

 Hitters
(Rankings based on 12-team Roto. GREEN = player rising. RED = player dropping. BLUE = new to the 100.)
The Honorable Mentions (Next Five In…)
Dropped from the Rankings: Kyle Schwarber (66), Todd Frazier (77), Jackie Bradley (89), Yasmany Tomas (94), Brandon Phillips (96), Jason Heyward (98), Stephen Piscotty (100)
A few notes on the 100:
As always…don't agree with something?
DROP THOSE COMMENTS!
Follow [email protected] on Twitter at @matthayes for far more than just fantasy advice.