What up blood! What up cuz! What up Gaaaaangstas (Turn this up)!!!  They say I walk around like I got an 'S' on my chest. Nah, that's a keyboard and a cashmere sweater vest on my chest. Greetings! Tis I, Tehol Beddict, internet-thug extraordinaire, returning to you from a much needed creative sabbatical. I can't truly explain my absence last week. Yes, I was experiencing the kind of migraine headaches I imagine  Christian Slater receiving when he thinks about his career path, for a couple days, but there was something more, something deeper. The creative juices simply weren't flowing, as I felt like Macaulay Culkin after he made Getting Even With Dad. Where do I go from here? Have I peaked? Do I have anything left to give this world? Has Domonic Brown soul f*cked me to the point there's nothing left of me but a dried up, useless corpse? My chicken, the normally loving and playful Beatrice, that you see pictured, wouldn't even look me in eye! The Elder Gods, whom have guided me to countless fantasy championships, had seemingly abandoned me. As I laid naked, curled up in a ball on my polar bear rug, bawling my eyes out, all seemed lost.
Then the nuclear bomb dropped. 50-cent brought back the entire G-Unit at summer jam, taking me back to a time in my life that was absolute bliss; Mass quantities of drugs and alcohol, young women flocking to me like the salmon of Capistrano, and starting countless fights for no reason. My modeling career was beginning to take off,  I rescued the aforementioned Beatrice from Kentucky Fried Chicken slaughterhouse, and Ja Rule's career, (one of the top-3 most popular rap artists at that era), was being dismantled right before the world's eyes. Life was grand. The Unit filleting and deep frying Murder Inc., and all other rap foes gave me the confidence I needed in life to succeed. If they could destroy Ja Rule's life and disrespect anyone and everyone with zero consequences, who was to say I couldn't become the most famous male underwear model in the world?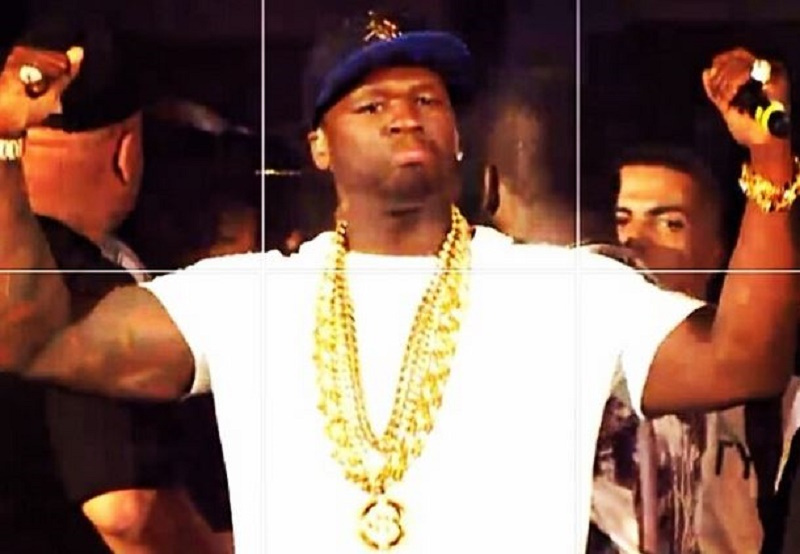 SIDENOTE: Obviously, not everything went as I expected, as the Elder Gods clearly had another plan for me. A young Grey Albright, discovered me on Cinemax, performing in those late night, soft core porn films. Needless to say, he witnessed what a massive asset I could be to his fledgling website, Razzball.com. With each cheesy line and every gluteus maximus flexed pump, young Albright become more deeply infatuated with my talents. He even allowed me to sleep in the Razzball offices, where I honed the craft you are now witnessing today. He once told me "Tehol, when you write, something special happens every time. You're the greatest, something like Ali in his prime." May the Elder Gods bless Grey Albright with an abundance of  pleasure and prosperity. I owe you my life, sir.
Okay, let's return  to how Beddict got his groove back. The aforementioned G-Unit reunion immediately sparked up controversy, with the creator of the clothing brand "Slowbucks," getting mollywhomped on stage, chain snatched and all, live, in front of 70,000 people. The feeling was restored! G-Unit was officially back. To make matters worse for "Slow", he held a press conference, taking legal action against 50-cent for brand tarnishment, which is a major no-no in the hood ya'll. That's when I found what might be my true calling; Trolling rappers and their groupie fans on twitter and instagram has invigorated my soul and taken my creativity to places I've only dreamed about. Verbally assaulting snitches and phonies has filled the hole in my soul, and has given me fuel and fire I lacked to return to my number one passion in life, which is writing about Fantasy sports for the greatest website in this universe.
Every week I do a Disgrace/Delight column breaking down the MLB players who disgraced or delighted their fantasy owners. It's a pleasure being back, and I thank you for allowing me back into your lives, for without you, I'm simply just an internet thug. You ready for some actual baseball talk? Okay, let's bang out! Witness!
MLB Players Who Have Delighted Me With Their Play This Past Week: 
Jon Singleton– Pitchers who cross his path, he'll crush ya, thinkin' he won't touch ya. He'll have that a** using a wheelchair, cane, or crutches. Fear this man, for he comes in at a Karsa Orlong, like 260 pounds, and crushes the baseball with the kind of savagery I've only once before witnessed; When Gregor Clegane aka "Da Mountain," popped Prince Oberyn's skull like a grape, (possibly NSFW) on, Game of Thrones, two weeks back. I was shocked to see young Jonny boy sell his soul for $30 mill, but hey, this is fantasy baseball, why do we care what he's getting paid? Do you playa? A .265 average with a couple jacks thus far is enough to sell me on him. Kudos to you if you picked him up a few weeks back.
Nelson Cruz– He don't fight fair, he's dirty-dirty. He's from the Dominican Republic, pitchers, ya heard me? It's true, Cruz wasn't fighting fair when he was poking those needles in his butt, awarding him what WE THOUGHT made him such a powerful hitter in his early thirties. But with 21 yack jobs and a .300 batting average, it's safe to say Cruz doesn't need that muscle enhancement. All he needs is some dumbbells and a sandwich. Nellie is the biggest steal of this year's fantasy drafts thus far.
Brandon Moss– Clickity clank clickity clank. The money goes into his piggy bank. Big money is on the way for Mossimo, as he's absolutely blown my mind, blossoming into one of the finest mashers in all of baseball.  I feel confident in saying we're getting 30 plus bombs  and 100 RBIs when the season is finished. It's extremely rare that a player is pretty much worthless until they are 28 years old but that's exactly what happened with Moss. It's kind of like the opposite of what occurred with Christian Slater. Ughhh.
Oscar Taveras– See Oscar play for keeps and Oscar stay with heat. He can't go commercial, they love him in the street. Yes, I know OT is beneath the Mendoza line at the plate but I'm just overjoyed to witness the young man getting some Major League at bats, and trust me the Cardinals will need him if they expect to make another World Series run. Speaking of the Cardinals, where does THIS fan sit at the stadium? See I'm a liar, man, I really don't care.
I tell them hoes whatever they wanna hear. 
Paul Goldschmidt– You say you a gangsta, but you never hit nothing. We say you a wanksta and you need to stop frontin. Conor Jackson, Daaaaamn Homie! 10 years ago, you was the maaaaan homie! The F#ck happened to you? Goldy has erased the memory of the D-Backs last big time 1st base prospect, coming through in all the ways Jackson was incapable of. During the past week, the Golden Boy, has batted a robust .400 with 3 doubles, 3 long dongs, and 10 Ribbeys. That my friends, is how you get in Beddict's Delight section.
Other fantasy sites beware: Be easy, stop the bullshizz, you get your whole crew wet. We on the net doing the same old two step. Razz-unit, cuz, they say we bugged out. Cause we don't go nowhere without our tablets , we thugged out.
Fernando Rodney– Don't go against Rod, he'll hurt your feelings. Stones in his cross the size of your earrings. His confidence level's high  can't tell? Lickin his lips at ya b!tch like he's LL( Maybe my favorite song ever from tha Unit). They said my man, Rodney, was a bad signing by the M's. His detractors failed to realize "Tha Rod" would come out throwing haymakers, silencing the hate with save after save and a 2.19 ERA. Not giving up a run hit or a walk in the past week is good way to grace the delight section. Kudos.
Non-MLB Delights:
The Grand Budapest Hotel- This film fits perfectly in this section, for that's exactly what it was; A Delight. By no means did it change my life but I'd highly recommend it. The cinematography was excellent as was the acting and storyline. #BeddictCertified [Jay's Note: Probably one of Wes Anderson's worst movies to date. It's a beautiful emotionless doll-playing session, that's almost too self-aware to be an accident.]
G-Unit Reunion- Ah yes, back to this blessed reunion. The Elder Gods finally answered my countless prayers and animal sacrifices by reuniting these legends in the game. After the reunion they traveled directly to the studio and thus far blessed the world with 3 bangers; Nah I'm Talking Bout, Real Quick (0-100), and my personal favorite, Ordinary. The transition was seamless as they've taken hijacked 3 popular artist's beats and made them theirs. Even, 50, who fell off lyrically long ago, sounds reinvigorated, dropping the kind of heat that has me attacking his nemeses on Twitter, even being blocked by some. Now that I've mentioned it, how does some supposed hard core rapper, block someone over a couple of light jabs via Twitter? Yea, I'm talking to you, Troy Ave. That ain't gaaaaaansta! Yes, G-Unit has re-formed like Voltron and I'm obviously overjoyed. Praise the Gods!!!
Penny Dreadful- Not positive this show is deserving of this coveted slot quite yet, but I'll give them the benefit of the doubt. I'm all for sex, monsters, murder, and a combination of British fiction from the 18th and 19nth century. Josh Hartnett is alive, people!!! Shocking, I know. He adds some star power but little else in Dreadful. This isn't' mind blowing information considering he's always been a horrid actor and I've never been able to take my eyes of  that mole on his neck. Still the show has immense promise having already been picked up for a 2nd season on Showtime with a 3rd pretty much a guarantee at this point. I'm always fascinated with the story of Dorian Gray, for that's who I'm constantly compared to. We both adore looking at ourselves in the mirror and neither of us have aged in centuries. That's correct, readers, your boy Beddict is over 450 years old. Crazy to think about. But seriously tho, Hartnett, take a quarter, go downtown, and have a rat gnaw that thing off your neck.
Players Who Disgraced Themselves This Week:
Grant Balfour– If you know anything about Balfour, then you know he's not a baller. If he don't get hit the first night, you know he's getting shelled tomorrow.  I saw the downfall of Balfour coming early in the season as he was allowing a jillion base runners, yet somehow escaping the fatal blast. His supporters attacked me on Twitter for my verbal accosting of their offseason prize piece. Not surprisingly those same endorsers of Balfour have up and vanished like a fart in the wind. With that being said, Balfour still has a chance of getting the job back in a month or two but I wouldn't count it. Hey, if, M Night Shyamalan, can come back after the disgraceful Lady in the Water, then Balfour can certainly close again. Wait, what? Oh my bad, Shyamalan stays dropping duds so maybe Balfour really is finished in the streets. RIP
Don't nobody wanna die, but everybody wanna ball. Somebody gotta go when them Managers call.
Joe Nathan– Texas to Detroit I got my hoes in the Lear, while Joe Nathan's b!tch bald-headed like Britney Spears. Simply put, Nathan has been(could have just stopped at Nathan and "has been") pathetically inept at his job as closer for Detroit. Dude was supposed to be the missing piece and instead has been about as useful as Kim Kardashian in a spelling B. The ERA has ballooned over 7 and that's not a disgrace. That's BEYOND disgraceful. Just glancing at his numbers sickens me in ways I never thought possible. Goodnight, sweet Prince.
At least Nathan is taking it like man, as he had the following to say to his critics. "Hits and walks may break hearts and getting shelled may hurt me. But I take it like a man, you beg for mercy." Respect.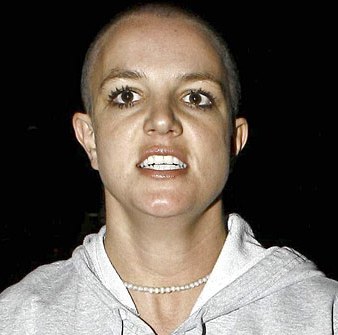 Xander Bogaerts– Nightmares of Tehol punchin' you, flatline. Doctor pumpin' you, the blind could see the punk in you. Over the last 7 days, Bogamil, has batted a paltry .115 average with 0 bombs, 1 RBI, and a solitary walk. I've had it with bum. My patience is at its end as I can admit I made a grave mistake in reaching for him in all fantasy drafts. My dreams of a young A-Rod like season were crushed early on, then brought back to life when he heated up, making me believe the Elder Gods hadn't forgotten about me. Bogaerts's inadequacies are making me ill, as it's caused me to vivaciously scratch at my own skin, tearing into the flesh like termites do a tree stump.
You don't think Xander can hit the curve cause He's out the hood? That's a stereotype, like everybody that's black can jump.
But maybe true in this case.
Non-MLB Disgraces This Week:
The Miami Heat: The Heat's defense was absolutely disgraceful in game 3 of the NBA Finals, Tuesday night. I'm not positive on wether or not there was a schematic issue, but the effort clearly wasn't there, and that's highly troubling considering, you know, YOU'RE IN THE NBA F#CKING FINALS!!! Chris Bosh, a supposed future Hall-of-Famer, took FOUR SHOTS to go along with THREE REBOUNDS! LeBron James played was about as terrible as you'll ever see him in the second half, deciding not to even ATTEMPT a jump shot to try and get himself going. Instead, he chose to continually drive and get stripped like a jersey chaser at NBA all-star weekend, complaining about the no-call each and every time, instead of hustling back on defense. Last but not least, Mario Chalmers has the most abysmal player I've ever witnessed in an NBA finals. An absolute disgrace. He has without a doubt been the Heat's most disgustingly horrific player and I for one, can't take much more. I might be able to get past the fact that Chalmers literally can't hit a shot but his lack of playmaking and his shocking ability to produce an offensive foul seemingly every 3 minutes is the definition of appalling. Just atrocious basketball. Imagine Spurs backup PG, Patty Mills, on the Heat; He would unquestionably light it up. I can honestly tell you that if the Heat had Patty Mills they could have won this series, 4-1, which is now the score I'm predicting in the Spurs favor. Just gross.
Dumb And Dumber To- Is there anything worse in this world then a tragically blown sequel to one of the greatest films in history? Okay, maybe poverty, Aids, drug and alcohol addiction, and Bill Maher are worse but you know what I'm saying, yo. I can tell you with no hesitation that THIS particular sequel is total gutter trash. I've never understood why a good sequel is apparently impossible to create. It seems the Farrelly brothers took out the realism of the original film and just turned it into 3 stooges tape. I pray to the Elders that this is the rare case of the preview not doing the film justice but I'm almost positive that it's going to be a total dud. Jim Carrey has been shooting blanks for years now and for the life of me, I can't figure out why. The man was truly legendary. #Tragic
Slowbucks- The aforementioned entrepreneur, who was stripped naked of his jewels on the Summer Jam stage and stripped of his Jesus piece. If you want to be entertained just type "Slowbucks" into your Twitter search engine. It's seriously kept me entertained for the past week. I've never witnessed so much hate. Needless to say this dude's clothing line is hitting clearance racks across the globe and will soon be shipped to Africa like this pre-made championship shirts that are made for sports teams who don't end up winning. Don't wear this brand. Listen to your Uncle Beddict or this might happen to you:
That's all I have for you this week, but it was truly a pleasure to be back. Please follow me on Twitter at @TeholBeddict47. If you find anything I have to say entertaining in these columns then you need to be with me on Twitter also. It's only right, ya'll! As per usual, your questions and comments will be responded to with the grace of flamingo and the quickness of Mongoose. Now, I must return to talking tough to rappers on the internet. Good day to you.