As a Braves fan, my heart sank this week. Did the Braves fan collective actually believe that we'd catch the Nats in the NL East, or really even compete for one of the wild card spots? Probably not. Well, realistic fans didn't. Oh, you gonna win with R.A. Dickey, Jaime Garcia and Bartolo Colon as the front of your rotation? Haha, #gtfo. The Braves are just in a waiting game for their pitches (sounds a lot like my #Razz30 team) and trying to develop their hitters fast enough to match them up together in the new SunTrust Park.
And yet…an MVP was emerging. Freddie Freeman was creeping up my rankings fast, and it had nothing to do with my hometown allegiance. He was a bonafide star, as The Ringer recently penned, and entering the highlight of his career just at the perfect time to bring the Braves into their next chapter of dominance (hey…a persistently melancholy Atlanta fan can hope…). And then Aaron Loup happened.
The Braves lost their MVP for 8-10 weeks (but bring out the red carpet for Matt Adams!!!!), but let's pump the breaks on his drastic downfall in value from a fantasy perspective. His next two months may have been fingered (Tom Green, anyone?), but moving past my homerism tears I see a great opportunity to buy. Right now.
Freddie Freeman, 1B (95.9% owned) – As of Monday morning his ownership dropped +3%. I can't stress enough how silly that is. Stash him. Over every other DL option, stash him. We're talking about, arguably, the NL MVP to this point who will be coming back for the final two months of the season (worst case). In looking at the Top 100 for this week I really tried to gauge the rankings through the lens of Freddie. Given the positional depth of the positions, the ceiling of the production, and the impact down the stretch, Freddie became the benchmark for everything else. Anyone below Freeman I'd trade for him. Anyone above him I'd hold off. Does that mean a straight up swap is what it will take to get him? Probably not, but I'd be targeting the flip if you own one of those below him (with obvious smarts about not crippling your team, or punting an entire cat, because Billy Hamilton is all that you have for SB). Point is, with Freddie Freeman you have a massive playoff asset that's going to be available at a massive discount. .341/25/14/25/4 through seven weeks was bananas. Give me even 80% of that for the final two months, plus his replacement at 1B, over Ryan Zimmerman, CarGo or Trevor Story.
Note: These rankings are considered ROS Trade Value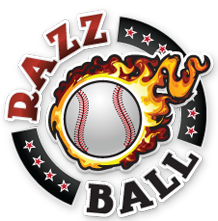 [email protected]'s Top

 Hitters
(Rankings based on 12-team Roto. GREEN = player rising. RED = player dropping. BLUE = new to the 100.)
The Honorable Mentions (Next Five In…)
Dropped from the Rankings: Carlos Santana (76), David Dahl (85), Jonathan Lucroy (94)
As always…don't agree with something?
DROP THOSE COMMENTS!
I'll miss you all! This is my final Razzball post. For how long? Indefinitely. Loved getting to be a part of this community. Life beckons into a new season. I'll still be a part of Razzball, though, as a part of the #Razz30 Crab Army, a mediocre competitor in the Perty 'Perts League, and frequent reader of all articles. Thank you, Grey, for letting me join the fam the last 18 months!
Y'all. Are. The Best.
Follow [email protected] on Twitter at @matthayes for far more than just fantasy advice.