Trying to predict who's going to pitch at this time of the season is more difficult than predicting the performances themselves. We have some teams tanking, others clinching and some experimenting. That makes these rotations as wacky as ever and incredibly volatile. That's why I can't guarantee that any of these guys will make these scheduled starts but I'll do my best to find some solid streamers for you for the final week of the season. I really appreciate you guys reading and commenting all season long and I loved providing these streamers for you! 
With that in mind, feel free to comment me here or reach me on Twitter @Bartilottajoel
Two-Start Streamers
Dinelson
 Lamet, SD (vs. LAD, at ARI)
While these aren't the best possible matchups, it's hard to stray away from Lamet the way he's pitching right now. A 3.94 ERA and 1.24 WHIP is impressive in its own right but it's no match for his absurd 3.47 xFIP and 33 percent K rate. Those are on par with some of the best pitchers in baseball and this kid may become one of those before you know it. The reason we like him this week is because he gets two home starts in pitching environments. In fact, San Diego and Los Angeles both rank bottom-10 in terms of park factor this season.  
While these matchups do have blowup potential, that 33 percent K rate paired with the fact that he hasn't allowed more than four runs in any of his 13 starts this season make him as reliable as anyone. The Streamonator really likes him too, projecting him to provide a 3.55 ERA, 1.15 WHIP and 11.5 K/9 rate for the week en route to $25.7 worth of value.  
Caleb Smith, MIA (at NYM, at PHI)
This is yet another one where the matchups aren't necessarily easy but there's a ton of strikeout potential. The reason for that is because we're talking about a pitcher with a 4.24 ERA, 1.16 WHIP and 27.4 percent K rate. That huge strikeout potential is very intriguing with two starts, as the Streamonator has him projected to provide 14.3 Ks this week. That's an unbelievable number from a guy who's owned in barely 50 percent of fantasy leagues and he's definitely worth taking a risk on despite the tough matchups. It could be worse in terms of matchups too, with the Phillies ranked 19th in xwOBA and the Mets playing in the most pitcher-friendly park in baseball.  
Jeff Samardzija, SF (vs. COL vs. LAD)
Samardzija has been one of my most reliable streamers all season long, so why stop now? The San Fran pitcher is in the midst of a bounce-back season, pitching to a 3.64 ERA and 1.11 WHIP. He's been even better recently, generating a 2.85 ERA and 0.95 WHIP since July 1. Those are brilliant numbers from anyone and we have to love that he gets two home starts at Oracle Park, one of the three-best pitching parks in the league. These happen to be great matchups too, with Colorado ranked 23rd in K rate, 29th in OPS and dead-last in OBP on the road this season. The Dodgers start may sound scary on the surface but with it being the last day of the season, it's very possible that he'll face a lackluster Los Angeles lineup with nothing to play for.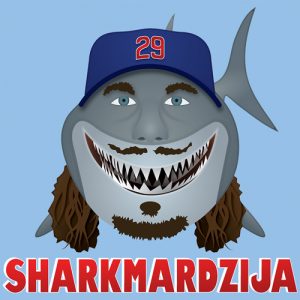 Aaron Civale, CLE (at CWS, at WSH)
Civale has been one of the best rookies in the AL this season and it's amazing that he's still so widely available. In nine starts this season, Civale is pitching to a 1.92 ERA and 0.99 WHIP. That's backed up by a 3.10 ERA and 1.12 WHIP for his minor league career and it's becoming evident that we're looking at a force for years to come. Those beautiful numbers pair seamlessly with these matchups, as he's in a great spot to succeed.  
Let's start with the White Sox fixture, as they currently rank 25th in K rate, 23rd in OBP, 25th in OPS, 22nd in xwOBA and 25th in runs scored. While the Nationals do have a superb offense, the fact that this is the final game of the season could open up the door for a crappy lineup. It also happens to be in a pitcher-friendly park against a lineup without a DH, so it could end up being a perfect circumstance for Civale.  
Two-Start Streamers to Consider
Alex Young, ARI (vs. STL, vs. SD): The Arizona rookie currently has a 3.27 ERA and 1.16 WHIP and gets two home starts against offenses that rank 21st and 27th in xwOBA.  
Brett Anderson, OAK (at LAA, at SEA): Anderson's K rate will make you run for the hills but he could be a sneaky source for ERA and WHIP against two lineups that rank bottom-10 in runs scored and OPS since the beginning of September. 
One-Start Streamers 
Reynaldo Lopez, CWS (vs. DET)
Lopez is one of those streamers who can ruin your fantasy season but we'll take a risk on him here. The main reason why is because of this fantastic matchup against the Tigers. In fact, the Motor City Kitties currently rank dead-last in runs scored, OBP, OPS, xwOBA and K rate. That makes them the worst offense in baseball, which makes Lopez very intriguing.  
This is a guy who's been much better recently too, pitching to a 4.26 ERA, 3.88 FIP, 1.31 WHIP and 8.6 K/9 rate over his last 13 starts. That's nothing special but it tells you that he has the potential to go off in such a stellar matchup. The Streamonator certainly agrees, projecting him to provide $28.4 worth of value, the second-highest of any of the one-start streamers.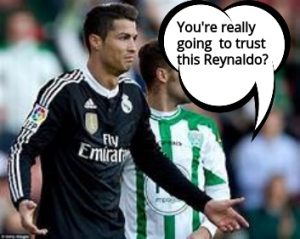 Andrew Heaney, LAA (vs. OAK)
Heaney's 5.10 ERA has kept him available in way too many leagues but he's shown flashes of brilliance over recent weeks. Before allowing six runs in each of his last two starts against the Yankees and Rays, Heaney actually pitched to a 3.40 ERA, 1.16 WHIP and 11.2 K/9 rate over his previous eight starts. His 4.20 xFIP this season and 4.02 career xFIP indicates that he's been rather unlucky throughout his career and it's just a matter of time before it all clicks for the youngster. The Streamonator absolutely adores him, projecting him to provide $29.7 worth of value, the highest total of the week.  
Merrill Kelly, ARI (vs. STL)
Kelly is in the midst of the best stretch of his career. He's actually in one of the best stretches of any pitcher all season long, throwing at least seven innings and allowing no runs in three of his last four starts. That equates to a 1.00 ERA, 0.89 WHIP and 9.3 K/9 rate in that stretch, which is simply Kershaw-like. What really adds to his intrigue here is that he gets to pitch at home, with Kelly accruing a 3.22 ERA, 1.12 WHIP and 8.7 K.9 rate at Chase Field this season. We're certainly not worried about the matchup either, with the Cardinals ranked 21st in runs scored, 22nd in OPS and 21st in wOBA.  
One-Start Streamers to Consider
Jordan Lyles, PIT (at CIN): Lyles has a 1.65 ERA, 1.04 WHIP and 8.8 K.9 rate over his last six starts and gets to face a Reds team who sits 24th in runs scored.  
Anthony DeSclafani, CIN (at PIT): DeSclafani has allowed two runs or fewer in 16 of his 29 starts this season and is pitching to a 2.13 ERA and 0.79 WHIP over his last six starts. In addition, Pittsburgh has been one of the worst offenses in baseball and could be without Starling Marte and Josh Bell. 
With that in mind, feel free to comment me here or reach me on Twitter @Bartilottajoel