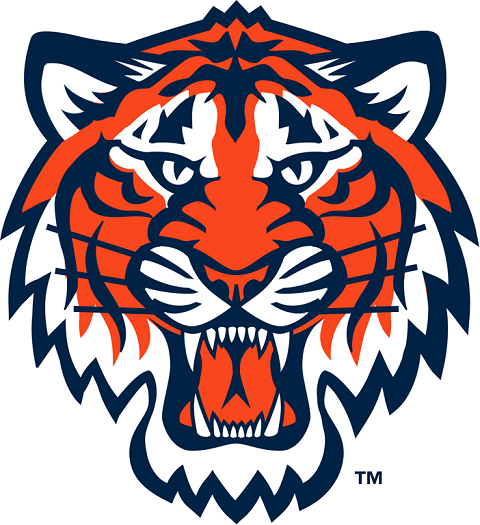 Welcome to the 2017 Razzball Team Previews! You'll find everything you need to know about each team to get yourself ready for the upcoming fantasy baseball season. And I do mean everything, everybody. We've got line-ups, charts, numbers, projections, questionable questions, smarter answer, potent potables and well, that's a lie. No potables here, but plenty of potent fantasy names brimming with potential. Now's the time to be an eternal optimist for the next six weeks. So, we've got a team to preview and questions to ask. Let's get after it!
A quick note on the format. Each preview will feature six questions to a team's blog writer. Are there only six great fantasy questions for each team? Of course not, but THAT'S WHAT THE COMMENTS ARE FOR! So, enjoy the thoughts of another writer, the dialogue on each team, and then continue the conversation in the comments!
We have a very special guest for this post, Paul Sporer from Rotographs, to provide his take on what the team has in store this season. Now enough rambling, let's see what 2017 holds for the Detroit Tigers!
Starting Lineup
Bench
Rotation
Bullpen
Note: Projections provided by Steamer.
Now, I am pleased to introduce Paul Sporer to discuss the 2017 Detroit Tigers!
Zack: Which version of V-Mart should we expect, 2015 or 2016? He showed that he could still put a charge into the ball (27 HR, .186 ISO) in 2016. However, he is entering his age-38 season. Health is highly unpredictable, but do you foresee a full season out of Martinez?
Paul: It's definitely a matter of health, but as you mention that's unpredictable. That said, he is 38 years old so it wouldn't be surprising to see him nicked up yet again. I think that risk is built into the price and then some making him still worth gambling on. The skills aren't in question, so if we can finagle even 140 games, let alone another 154 like last year, I think he's a strong .280-25-80 asset. Even in the power boon we're in and as UT-only, that's still very valuable.
Zack: How excited should we be about Michael Fulmer? He came back down to Earth in the second half after a terrific first couple months of the season (more specifically his spotless June where he posted a 0.61ERA and .139 AVG). Should he be considered a safe mid-round pick in standard leagues?
Paul: This is a young arm worth betting on. The regression in his ratios could be completely offset by a spike in strikeouts which his raw stuff suggests is very possible. The big righty sits 95 MPH with his fastball and backs it up with a swing-and-miss slider that already generated plenty of Ks last year and then the emerging changeup which really spurred his surge. He has strikeout-per-inning stuff.
Zack: Could Mikie Mahtook break out? He was drafted in the first round by the Rays back in 2011 and showed real promise at the college level. He strikes out a ton (34.7% in 196 at-bats last season with the Rays) but he was never really able to get into a groove while being a platoon player in Tampa Bay. The depth chart has him slotted in as the starting center fielder for the Tigers. Could every day playing time help him or really show the holes in his game?
Paul:I doubt it and for one of the key reasons you highlighted: his strikeouts. More importantly, who so many of those strikeouts are against: right-handers. His inability to do anything against righties (.536 OPS in 167 PA since '15) paints a bleak outlook. And while it is a small sample, the magnitude of awfulness speaks to his colossal struggles against same-handed pitchers. Perhaps a new coaching staff will unlock something that gets him to respectable against righties (even a .700 OPS would suffice at this point) and then his continued excellence vs. lefties (.859 OPS in 144 PA) would have some merit, but absent that, he's essentially a cheap DFS option against southpaws.
Zack: Everyone loves getting an edge. As an expert on this team, give us some insider trading. Who is someone flying under the radar that will surprise us in 2017, making them an underrated option from Detroit?
Paul: That CF job is wide open even with Mahtook joining the team and perhaps JaCoby Jones could assert himself and win a lion's share of the playing time over Tyler Collins and Mahtook, turning himself into a playing time breakout in the process. Jones doesn't have flashy skills, but he does a bit of everything and with 450+ PA, he could put up a double-double (10+ HR/SB). On the pitching side I'd keep an eye on Bruce Rondon, who had some early buzz in the seemingly always muddled bullpen of Detroit, but failed to capitalize until last year (31% K rate, 0.96 WHIP). If the team isn't successful and moves K-Rod to a contender, Rondon should emerge. Even if he's not logging saves, he should be a solid AL-only asset with 90 K potential.
Zack: Now on the flip side, who is someone on this roster that everyone may be targeting but is an overrated option just waiting to disappoint us?
Paul: It's less about thinking Ian Kinsler will flop and more about the depth of the position that has me looking the other way on the 35-year old 2B. He has never really been bad fantasy-wise, but he was truly brilliant last year. The market once again realizes his greatness and has him as a top-75 pick. You don't always get warning and smooth decline with a 35-year old, so I'm swimming in the deeper end of the 2B pool this year.
Zack: Let's time travel. At the end of 2017 what will this team's final record be, and how will we remember their year?
Paul: They will be playing with heavy hearts for the recently deceased owner Mike Illitch, though they might not have enough horses to posthumously give him what he so richly deserved for what he's done not only for the team, but the city of Detroit – a World Series. I see a result similar to last year in the mid-80s that is contending for a wildcard, but without tremendous health and a few breakouts/surprises (ex. one of Daniel Norris or Matt Boyd going Fulmer on the league, Alex Avila finding some measure of his '11, Justin Upton taking his last 2 months [.925 OPS] and doing it all year, etc…) they just won't be able to finish the job. I'll be optimistic and predict a wildcard loss, but the age and lack of depth make it easy to envision a much bleaker outlook as well.
NOW DROP THOSE COMMENTS! I would like to give Paul Sporer from Rotographs a big thanks for taking the time to give us some insight on the Tigers in 2017.