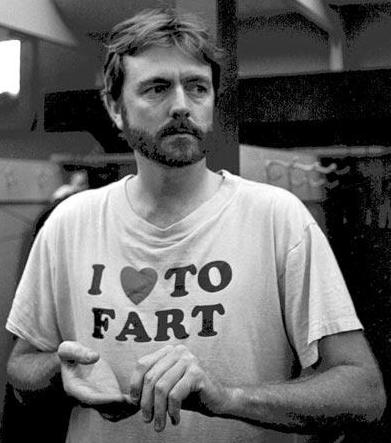 This is the 2nd post in a series on the 2011 Hall of Fame ballot.  My first post on Jeff Bagwell covered the criteria I am using for analyzing HOF players.
The next player on our hypothetical ballot is Bert Blyleven.
WAR Totals:  145.1 Peak-Adjusted WAR – 90.1 career WAR + 1 MVP seasons (+10) and 9 All-Star seasons (+45)
Stats:  22 seasons, 287-250 / 3.31 ERA / 1.198 WHIP / 4,970 IP / 3,701 K / 1322 BB / 242 CG / 60 Shutouts / 118 ERA+
162 Game Stats:  14-12 / 245 IP / 34 GS / 12 CG / 3 Shutouts / 183 K / 65 BB
I wrote a post on Blyleven 2 years ago that still holds up (it's not like he's played since then).  His total score is only bested by four post-WWII players who retired by 2005:  Tom Seaver, Gaylord Perry, Phil Niekro, Warren Spahn.  The only top 20 pitchers not to be in the Hall-of-Fame are Blyleven, the underrated Rick Reuschel (#15) and Kevin Brown (#16).  The following Hall of Fame starting pitchers are lower than Blyleven:  Bob Gibson (140.6), Steve Carlton (129.4), Fergie Jenkins (121.3), Robin Roberts (120.9), Don Drysdale (115.7), Nolan Ryan (114.8), Juan Marichal (114), Bob Feller (111), Jim Bunning (105.1), Hal Newhouser (96.3), Sandy Koufax (94.5), Jim Palmer (93.5), Don Sutton (90.8), Early Wynn (77), Whitey Ford (65.3), Bob Lemon (62.4), and Catfish Hunter (47.5).
One item that has hurt Blyleven's HOF chances is his lack of a Cy Young or he was never an 'ace'.  But his 1973 season of 9.2 WAR was the best in AL and he had several top 5 pitching WAR seasons.  So he pitched like a Cy Young winner and he pitched like an ace.  Isn't reality more important than perception?
Another perceived demerit is Blyleven's 53.4 winning percentage (287-250) and that he fell short of 300 wins.  Putting aside the fact that Wins heavily depend on factors outside of the pitcher's control (team offense and defense), here are several Hall of Fame pitchers with comparable records:
Fergie Jenkins – 284-226 (55.7%), 115 ERA+, 1 MVP season, 6 All-Star seasons
Robin Roberts – 286-245 (53.9%), 113 ERA+, 2 MVP seasons, 4 All-Star seasons
Don Drysdale – 209-166 (55.7%), 121 ERA+, 1 MVP season, 8 All-Star seasons
Jim Bunning 224-184 (54.9%), 114 ERA+, 3 MVP seasons, 3 All-Star seasons
Red Ruffing – 273-225 (54.8%), 109 ERA+, 0 MVP seasons, 4 All-Star seasons
Catfish Hunter 224-166 (57.4%),  105 ERA+, 0 MVP seasons, 3 All-Star seasons
It is hard to see how any of these six – let alone all of them – can pass objective criteria that Blyleven could not.  None of the six had as many All-Star or better (5.0+ WAR) seasons as Blyleven and only Drysdale had a better ERA+ (which is only because Drysdale's last season was at 31).  There really isn't a big difference between all the winning percentages (the difference between 53.4% and 55.7% for 35 decisions is 19.5-15.5 vs. 18.7-16.3).  None of the others have better career totals than Blyleven in Wins, K's, or any other meaningful statistic.
Another fun comparison is Nolan Ryan who went 324-292 for a 52.6% winning percentage.  Besides passing the 300 win plateau, Ryan also is the all-time leader in strikeouts (Blyleven is 5th also behind Roger Clemens, Randy Johnson, and Steve Carlton).  Nolan Ryan out-K'd Blyleven per 9 innings (9.54 vs. 6.7) but he also out-BB'd him (4.7 vs. 2.4).  This is probably the main reason that Blyleven has the better ERA+ (118 vs. Ryan's 112).
If you are interested in hearing more on both sides of the Blyleven argument, here are links to SI's Jon Heyman and BaseballAnalysts.com's Rich Lederer.  I like Heyman's reporting on breaking news but I really think he's out of his depths on these things.
Fun (and potentially fictional) facts:
Blyleven is the first and only great baseball player to be born in The Netherlands – unless you count Andruw Jones (who was born in Netherland Antilles) or Dutch Leonard (who liked his dates to pay for their share of the bill).
In 1986-1987 with the Twins, he gave up 50 and 46 Home Runs – setting a single-season record (50) and having the third highest total (Jose Lima's 48 is 2nd).
As an announcer, Blyleven loves to drop the f-bomb and, based on the above pic, you can take a man out of the Netherlands but Dutch ovens die hard.