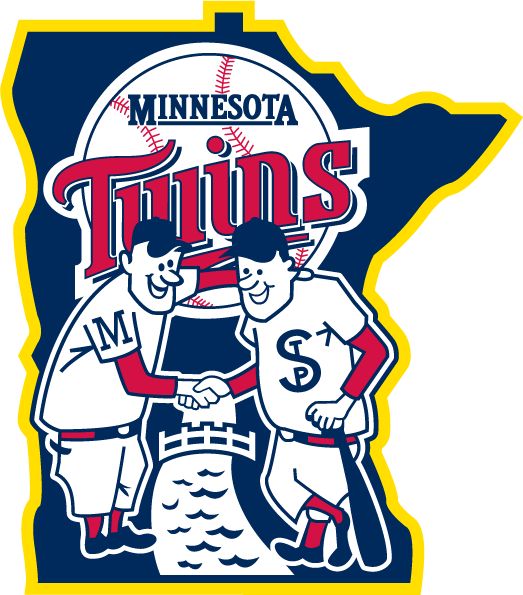 Welcome to Razzball's 2018 team previews. Over the next couple of months, we'll be previewing all of the teams and talking to writers who represent those teams around the web. We want to provide the best and most in-depth fantasy projections to go along with the asking the most useful questions to those who know their teams best. We want to talk about the players in the first half of your draft and also the deep sleepers that make you log into google and start watching Midwest Single-A ball for hours. Just kidding, don't do that, hopefully we don't go that far…
The Twins shocked everyone in 2017 as they became the first team in the history of baseball to go from losing over 100 games to making the playoffs the following season. The new front office regime headed by Thad Levine and Derek Falvey are yanking the organization into the modern era and expanding their analytics department. I asked Brandon Warne of The Athletic Minnesota about some of the most hotly debated players on this ascending roster. Of course, the Twins continued to make moves late into the offseason, signing Anibal Sanchez and trading for Jake Odorizzi shortly after I spoke to Brandon. Sanchez should serve as a stopgap until Ervin Santana makes his way back from finger surgery, but Odorizzi provides some much needed mid-rotation stability. Let's get Brandon's take on some of the other players and situations of interest!
Dokken: Byron Buxton continues to be a hot topic heading into draft season. How much of his 2017 production do you believe in and what do you expect from him this year?
Brandon: A lot. If he continues to hit in the lower half of the order, he has the potential to be a 20-40 guy. He's that fast, and the only time he was caught last year was when he overslid the bag against Baltimore. He's certainly been a better real-life player than in fantasy — even last year in his quasi-breakout season — but even his final numbers were dragged down by what amounted to a dreadful two-and-a-half week start. He was hitting .082/.135/.122 after playing on April 20; after that, he hit .274/.335/.448 the rest of the way with 16 homers, 12 doubles, six triples and 28 steals. We don't care about WAR from a fantasy perspective too much, but that's a five-win player. The 162-game pace for that stretch was 21 homers and 37 steals, and it's not unreasonable to think he'll mix in some more doubles and triples. He could slug .500 solely due to his wheels, I guess I'm saying.
Dokken: Jose Berrios showed us that he could be a potential anchor for the rotation at times last year. However, he also had a bit of a rocky second half. What do you see him doing this season?
Brandon: Just leveling out more. That first full season where he wasn't getting his butt kicked was nice for Berrios to have, even if the second half didn't go particularly well. When weighing performance with age and skills, he's already the best pitcher in the organization. ZiPS has him posting a 3.92 ERA this year, but the Fans projection at Fangraphs pegs him at 3.50. I'd split the difference around 3.65 with no hesitation. Bumping him to 180 innings shouldn't be hard, either. Hell, he threw 185 between Rochester and Minnesota last year. He's maybe not a true ace yet, but he's damn good.
Dokken: Ervin Santana will miss at least the first month of the year, leaving some question marks at the back end of the rotation. Is there anyone that you think could step up and surprise us, either at the MLB level or from the minors?
Brandon: If they give anyone a crack at this it'll be Adalberto Mejia. That's not to say someone like Aaron Slegers, Felix Jorge or even more likely, Stephen Gonsalves couldn't do this sort of thing. I just don't think they'll get the chance. Mejia flashed a pretty solid repertoire from the left side last year, but had iffy command and some issues extending deep into starts (averaging under 5.0 innings per). If he can get that figured out, he's pretty interesting at just 24 years old. Those other guys are varying levels of interesting — but the rotation will be full, especially if the team adds a Lance Lynn/Alex Cobb.
Dokken: Eddie Rosario appeared to make some real changes last year, improving his approach and hitting for more power. Do you believe he'll be able to repeat his 2017 performance?
Brandon: Something in that vicinity, yes. The changes made were something he was conscious about needing to fix, and something he worked hard with hitting coach James Rowson on implementing. They did drills on swinging at only strikes and on mixing things up in short toss to make sure that discipline was part of every decision he made as a hitter, and it showed in his on-field approach. Is further growth possible? Maybe, but even repeating last year would be a big step forward because sustainability can be hard to find for young players.
Dokken: Miguel Sano has had a rather tumultuous offseason. He had surgery to insert a rod into his lower left leg, and was also accused of some pretty horrible behavior. What are the chances we see a suspension levied this season, and is the overall risk too much for you to draft him?
Brandon: Between the strikeouts, fitness level and the fact that MLB might want to make an example out of him in terms of how players should not conduct themselves, I'm all the way out on him this year. He might be the unicorn we've been waiting for who can still hit while striking out 35 percent of the time, or play third base at 270 lbs, but I highly doubt he's the unicorn for one of those — let alone both. He has some work to do — in myriad ways.
Dokken: The Twins brought in a few new names this offseason to improve what was a below average bullpen in 2017. Fernando Rodney has been tabbed as the Opening Day closer, but do you think he leads the team in saves come seasons end? Would you rather draft him or presumed handcuff Addison Reed?
Brandon: Probably Reed but I don't say it with too much conviction. I think it's going to be a fairly good team with save opportunities to go around, but I don't know how solid the ground Rodney is on will be. He's turning 41 in a few weeks and Father Time is undefeated. Draft with your head.
Projected Starting Lineup
Projected Rotation
Projected Bullpen
| Order | Player | Position | IP | W | SV | K/9 | BB/9 | ERA | WHIP |
| --- | --- | --- | --- | --- | --- | --- | --- | --- | --- |
| Closer | Fernando Rodney | RP | 65 | 3 | 30 | 8.71 | 4.24 | 4.22 | 1.42 |
| Setup | Addison Reed | RP | 65 | 3 | 2 | 8.40 | 2.63 | 4.34 | 1.28 |
*All projections are courtesy of Steamer.
You can find Dokken on Twitter @NathanDokken.