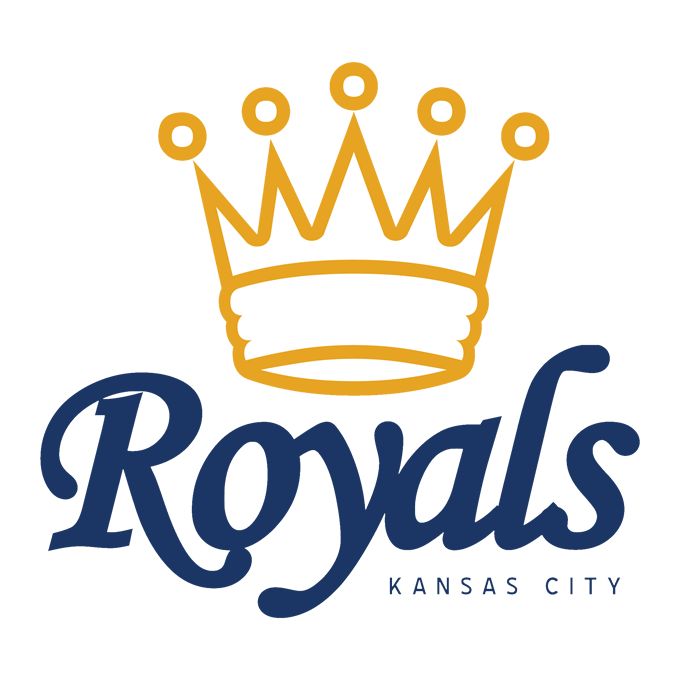 Welcome to Razzball's 2018 team previews. Over the next couple of months, we'll be previewing all of the teams and talking to writers who represent those teams around the web. We want to provide the best and most in-depth fantasy projections to go along with the asking the most useful questions to those who know their teams best. We want to talk about the players in the first half of your draft and also the deep sleepers that make you log into google and start watching Midwest Single-A ball for hours. Just kidding, don't do that, hopefully we don't go that far…
It is truly incredible to look at this roster and remember that the Royals won the World Series in 2015. Just three years later, they will contend for the worst record in baseball. Without any impact prospects knocking on the door, it's looking like a slow rebuild is in order. They'll get some compensatory picks for their big free agents who have left the team to sign elsewhere, so that should help. As of this moment Mike Moustakas still remains without a team, but Lorenzo Cain found a home with the upstart Brewers and Eric Hosmer signed a massive 8-year deal with the downstart Padres. There is still some fantasy goodness to be had on this roster though, and I asked Mike Engel of BP Kansas City to help us parse out what's worth pursuing and what isn't.
Note: This post was written before the Lucas Duda signing.
Dokken: Whit Merrifield had a huge 2017, hitting 19 home runs with 34 steals and a .288 average. Do you think he can repeat those numbers this year or should we expect a step back?
Mike: I think he's mostly for real, though the home runs may not be there. He's probably more of a 10-12 guy than a 20 homer guy, but he did make a few adjustments between 2016 and 2017 that seem to have paid off. After an offseason of lifting and a heavy protein diet, he simultaneously added power but lowered his strikeout rate. He has good bat speed to turn on inside heat and drive it out, but he's probably going to stay more of a gap to gap hitter. 
He's shown the ability to get really hot at times, rattling off long hitting streaks, and he's had enough multi-hit games that Royals fans call him Two Hit Whit. I think the average will be there and the speed along with it. He's not afraid to steal third base either (8 times in 9 attempts last year). And he can play almost literally anywhere on the field, so finding playing time won't be an issue. 
Dokken: It looks like Hunter Dozier might finally get his shot at some real at-bats this year. What sort of production should we expect from him?
Mike: That's really tough to project because he's got to perform right away to keep the Royals from looking around at replacing him. There's still a chance they might re-sign Mike Moustakas which would probably bump Cheslor Cuthbert to first for a bit, the Royals have Frank Schwindel and Ryan O'Hearn coming off good seasons in 2017 in the minors, and the Adam Lind's and Logan Morrison's of the world are still out there. Still, if Dozier sticks, he's shown the ability to hit for decent average and power and he can take a walk. Dozier can also play some outfield and third, so he's got a shot to get some at bats that way too. If he has a weak spring or a cold April, though, the Royals may bounce around, and Dozier might be left out.
Dokken: Beyond veteran Danny Duffy and, umm, really veteran veterans Ian Kennedy and Jason Hammel, there are some rotation spots up for grabs. Is there anyone vying for the rotation that you think could excel if given the opportunity?
Mike: The Royals went out and picked up about 49 different #5 starters this offseason, so hopefully someone breaks out. But I'd look at Jake Junis. He's never been highly touted, and he took some time to get his legs under him in the big leagues, but over the last two months of 2017, he was a really good starter. Over that stretch, he made 10 starts and one random relief appearance, covering 62.1 innings, striking out 50 batters and walking only 9. He reached five innings in every start in the last two months, and usually got pulled around 100 pitches. I think they'll let him go deeper this year. 
He doesn't throw super hard (92ish mph), but he's got good control and command, and his slider is developing into a strong pitch. 
I'm also intrigued by Jesse Hahn, who had some good years before injuries brought him down. He'll certainly have opportunity for innings with KC. Nate Karns had a good start to 2017 before he got hurt, and I think he can pick up where he left off. However, I wouldn't be surprised to see the Royals really watch his innings.
Dokken: With Brandon Moss moving on to greener (literally) pastures (not literally), who's going to fill the void left at DH? What kind of offensive production can we expect from this void filler?
Mike: When Billy Butler was with the team, the Royals said they wanted more of a rotating DH spot. When Butler left, they signed Kendrys Morales and then said they wanted more of a rotating DH spot. When Morales left, they signed Moss and even after trading him they say they want more of a rotating DH spot, so that probably means Jorge Soler makes 155 starts at DH.
Really, though, they actually do have a roster that works for a rotation in that spot. They're comfortable enough with Drew Butera a couple times a week behind the plate that you'll see Salvador Perez at DH a decent amount (15 starts maybe). Soler figures to fill in there since all other outfield options are better defensively. They could use it to give other players a half day off. I'd bet on Soler getting most of the work there, and apparently he's in the Best Shape Of His Life now and says he's made adjustments. 
Dokken: Raul Mondesi is trying to confuse everyone into believing he's a new person by changing his name to Adalberto. Raul was horrible in his brief stints with the Royals, but can completely new human being Adalberto Mondesi work his way into full time at-bats this season and steal us a boatload of bases?
Mike: A few years ago, Old Spice went from being your granddad's weird aftershave to a surrealist viral brand, so rebranding works. Hopefully the Raul-to-Adalberto transition is more successful than New Coke.
When the Royals re-signed Alcides Escobar, it seemed like Mondesi might get sent back to Omaha to keep developing and gaining confidence and comfort. The Royals have been pretty aggressive with him but the results haven't matched the tools yet. Until last year – he finally hit a little in Triple A. As camp starts, it seems like they're open to his making the team right away, but with Whit Merrifield likely at second, he doesn't have a spot. There was some talk here and there about Mondesi playing some center field (and maybe if he hadn't been entirely overmatched at every big league stop they'd try that), but I would think if he makes the team and plays a lot early, it might be Merrifield playing center, where he says he's more comfortable than anywhere.
So it's risky to count on steals from Mondesi, simply because he might not even hit the opening day roster. For him long-term that might even be best, since he's never really stuck in and dominated a level. If he does make the team, he's got the speed to steal 40-50+ but he's also a victim of the adage "you can't steal first base." 
Dokken: Sal Perez and Whit Merrifield have their positions locked down. Outside of that, playing time seems to be more wide open than Scott Stapp's arms in the year 2000. Is there any hitter on this team that you think could surprise us this year?
Mike: Jorge Bonifacio should get plenty of time in right field this year. He seems to have been in the Royals system forever, but it wasn't until last year that health and opportunity overlapped and got him to the big leagues. He suffered some slumps when the league adjusted to him, but he also adjusted back and stayed productive. In 113 games, he hit 17 home runs, so a full season should see him eclipse 20, and while there's still some swing and miss, he can take a walk, which is a small miracle for someone who was developed by the Royals. I wouldn't say he'll hit .300 but .270 with 25 homers isn't crazy.
I also like Cheslor Cuthbert. He never got on the field much because Moustakas and Eric Hosmer were still around, and he struggled for most of the year, but in limited time over the last two months of 2017, he got things going. He filled in for Moustakas in 2016 after Moose's ACL tear and hit 12 homers and 28 doubles, so there's a little pop there. He's out of options, so that puts him ahead of any other corner infield options (and he's the best option there to begin with) so unless he slumps terribly or a team makes a good trade offer, he's probably set to get as much playing time as anyone else. He may not be anything more than average, but he's always carried himself as if he belongs, so maybe that counts for something. 
Projected Starting Lineup
Projected Rotation
| Order | Player | Position | IP | W | SV | K/9 | BB/9 | ERA | WHIP |
| --- | --- | --- | --- | --- | --- | --- | --- | --- | --- |
| 1 | Danny Duffy | SP | 180 | 9 | 0 | 7.82 | 2.78 | 4.29 | 1.300 |
| 2 | Ian Kennedy | SP | 158 | 7 | 0 | 7.79 | 3.35 | 5.10 | 1.400 |
| 3 | Jason Hammel | SP | 137 | 7 | 0 | 7.00 | 2.62 | 5.00 | 1.370 |
| 4 | Jake Junis | SP | 162 | 8 | 0 | 7.42 | 2.57 | 4.62 | 1.310 |
| 5 | Nathan Karns | SP | 91 | 5 | 0 | 8.69 | 3.38 | 4.45 | 1.340 |
Projected Bullpen
| Role | Player | Position | IP | W | SV | K/9 | BB/9 | ERA | WHIP |
| --- | --- | --- | --- | --- | --- | --- | --- | --- | --- |
| Closer | Kelvin Herrera | Closer | 65 | 3 | 30 | 9.05 | 3.08 | 3.78 | 1.260 |
| Setup | Brandon Maurer | Setup | 65 | 3 | 1 | 8.21 | 3.12 | 4.25 | 1.320 |
*All projections are courtesy of Steamer.
You can find Dokken on Twitter @NathanDokken.