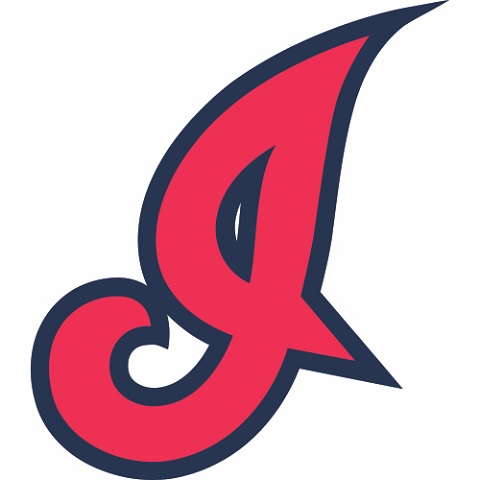 Welcome to the 2015 Razzball Team Previews! You'll find everything you need to know about each team to get yourself ready for the upcoming fantasy baseball season. And I mean everything folks. We've got line-ups, charts, Slurpee's, lube, a guide for beginner electricians, and even a cactus! Oh, wait, yeah, like half of those things are actually what I have in front of me… But hey, what's the point of lube and cacti if you can't share? Truer words have never been written. We also have a very special guest…  Ed Carroll from Wahoos on First, to provide his take on what the team has in store this season. So without further ado (and plenty of lube and cacti), let's check out the 2015 Cleveland Indians!
2015 Cleveland Indians Depth Chart & Projections
Starting Lineup
Bench
Starting Rotation
Bullpen
Note: Projections provided by Steamer.
I'm now happy to welcome Ed Carroll, here to answer a few questions on the Cleveland Indians…
Danny Salazar looked to be a legitimate break out pitcher going into the 2014 season, but instead, Corey Kluber shined, winning the Cy Young off a 10.27 K/9, 5.27 K/BB, and 2.35 FIP statistical extravaganza. I mean, Kluber? I don't even know her! Amiright folks? What do you expect for both of them in 2015? Continued success for Kluber and a rebound for Salazar, or a step back?
Ed Carroll: I expect continued success for Corey Kluber, as long as he's healthy. Health isn't something easy to predict, but while Kluber has made tangible strides to ensure last year wasn't a fluke (which include picking up his two-seamer back in 2012 and cleaning up his mechanics), but the right-hander still pitched nearly 100 more innings last season than any other in his career, though the Indians are monitoring his spring workload.

As for Salazar, I'd expect more of a rebound, but I do expect him to begin the season at AAA Columbus. That's as much of an indictment on the players Salazar is competing with for the fifth starter job as Salazar's ability, who all have options remaining (except for Zach McAllister) and Salazar could likely use some more time in AAA to ensure his slider is ready. He might be in the minors until July, but hopefully the next time Salazar is up with Cleveland, he's here to stay.
Michael Brantley… is a .300+ batting average with 20 home runs and 20 steals the new norm for him? And on the flip-side, should we dampen our expectations for Jason Kipnis, or is there a buy/low opportunity here after he only hit 6 home runs? And Carlos Santana… are 863 walks a good bet this year?
Ed Carroll: There really wasn't much in Brantley's 2014 to make me believe it was all a complete fluke: yeah, he had a BABIP of .333, which was the highest of his career, but he had BABIP of .304 and .310 in 2013 and 2012, respectively, and hit .284 and .288, respectively. So, while he might not quite be a constant .300 hitter going forward, the baseline isn't much farther down.

The home runs are a bit more of a gut call, the result of steady strength and improvement on Brantely's part. He calls it "Daddy strength," after the strength he got from carrying around his first child, but the strength is real: Fangraph's Eno Sarris notes Brantley's fly balls and home runs went an average of four feet farther in 2014 than in 2013, and notes he's pulling the ball more. One area I'm not expecting much improvement in is stolen bases. Brantley is a pretty fast guy, but to his credit, he's gotten far better about stealing bases; he would get really poor jumps early in his career (and you can still see some of this in his defensive routes) but has steadily improved his stolen base total (he had 17 in 2013). He'll be 28, and at this point in a player's career speed can be fickle, so I would draft him expecting a decent average and home run total, but consider anything he gave me on the basepaths as bonus.

I'm extemely concerned about Jason Kipnis, but this could also make him a really nice draft-low candidate if everyone in your league is like me. He battled some nagging injuries last season, but didn't miss at ton of games overall (he played in 129 games and got 555 plate appearances, and arguably would have played in the final two games of the 2014 season if it could have helped the Indians make the playoffs (Kipnis sat out after Cleveland was mathematically eliminated). Much like the rest of the Indians lineup in 2014, his production versus lefties was atrocious (.208/.256/.244), but Kipnis' lack of power — six home runs, 25 doubles and a triple — was a huge disappointment. Cleveland has given Kipnis a different offseason regimen to keep him from coming to camp too bulky, which hopefully helps, but he's going to need to adjust his approach at the plate, particularly against left-handers, in order to keep his second base job (a move to the outfield seems unlikely this season).

As for Carlos Santana, I often make the joke that if he thinks it's a ball I'm inclined to agree with him. His patience at the plate is outstanding, to the point where he frustrates Cleveland fans by his willingness to walk (shades of the complaints Cincinnati Reds fans have with Joey Votto). I have no issue with Santana's walks, and expect around 100+ free passes for the first baseman, assuming health (and he's firmly the Indians first baseman/DH now, the third base and catching days are done). I expect 25-30 home runs (his 27 last year tied a career-high), and his batting average is probably better, but no guarantees. I wish he'd learn to bunt against the shift, but players can't be perfect, I guess.
When Nick Swisher was healthy, he was a dependable outfielder that provided near 30 home runs with a batting average that you could accept. Brandon Moss seems to be exactly that, just newer with potentially more facial hair, but do you think Swisher could return to form after a disastrous 2014?
Ed Carroll: Nick Swisher can absolutely make a return to form, but it's also possible there's some lingering effects from surgery on both his knees. He was just cleared for full hitting, but is still going through a running program. Yeah, he's 34, he's no spring chicken, but he ain't dead yet. Swisher only hit 30 or more home runs once (2006, when he had 35), so it seems unrealistic to expect that, but a return to 20+ home runs and giving Cleveland some sort of production against left-handers (Swisher had no home runs and slashed .168/.274/.208 against LHP in 2014) seems doable. Cutting back on his Bros-Per-Minute in interviews does not seem doable.
When can we expect Francisco Lindor, and do you think his offensive profile (pedestrian power with a good eye) is something that could have fantasy value at some point? I mean, Jose Ramirez and Mike Aviles can't be the answer, right? It's not like this is 2009…
Ed Carroll: Assuming the Indians make it through spring training without losing Mike Aviles or Jose Ramirez to injury, expect to see Francisco Lindor sometime in July. Lindor's defense was probably ready for The Show two years ago. His bat isn't there yet, but it's probably passable when you consider his glove. That said, the Indians treat player control like gold, and keeping Lindor in the minors that long removes the possibility of losing him to Super Two status (and believe me, that matters to Cleveland). Lindor will play all of the 2015 season at age 21, so he's still young, and he only had 180 at bats in AAA last season. The Indians love Lindor, but are being extra-cautious with their stud. They also really like Jose Ramirez, so don't be surprised if the team keeps Ramirez after calling up Lindor, even if he's just used as a utility player. As for Lindor having fantasy value this season, I doubt it. He'll play everyday once he's called up, but you're probably not going to get much power and most of his value at first will likely be in OBP and perhaps steals.
Over on the Football side of Razzball, I always like to refer to the Cleveland Browns as the "Factory of Sadness". There are a lot of reasons for this, and at the moment, Johnny Manziel along with Josh Gordon are really giving the franchise a shot in the arm it needs to manufacture sadness in large amounts to reach their usual  quota. So, if you wanted to label Cleveland Indians baseball in the same manner, what would you call them?
Ed Carroll: The Indians occupy a weird spot in Clevelander's sports fandoms. The Browns and their Factory of Sadness are the undisputed masters of the hearts of Clevelanders, despite easily being the worst-performing team and likely the worst-run franchise in the city. The Cavs have always had a slightly-smaller but feverishly loyal group of fans, and having LeBron James come back home doesn't hurt much either. I'm not sure what phrase I'd use to label the Indians, generally ignored by Cleveland and the Cleveland media who can't get over the 1990's being 20 years ago. Much of the local venom seems to be oddly directed at the Dolan ownership, and the team has been unable to draw in fans on
games that aren't Opening Day or the playoffs. The team has played a grand total of two games without any sort of playoff implications since Terry Francona took over as manager prior to the 2013 season (the final two games of last season were meaningless), yet the team finished 29th in MLB attendance. Maybe this is The Greatest Show Nobody's Watching?
Want more of the Jay? Don't we all folks? Don't. We. All. Well, you, in fact, can have more. AMAZING. I know. You can find Jay enjoying his dig's over at the Football side of Razz.