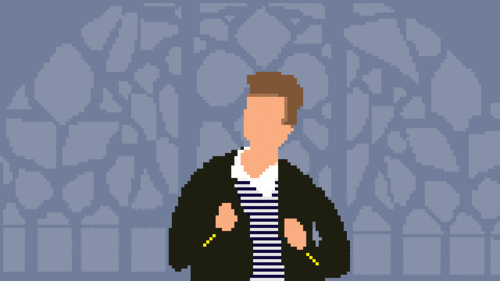 I've made jokes about the man. I've dropped the man. I've laughed at the thought of the man. And now I've referred to him as the man. Yet he's a kid. Somehow still only 27, Rick Porcello is bucking the trends and rolling in Boston this year.
Truthfully, it's not even fair to say he's 'bucking all trends.' Yes, his numbers are significantly better than last year, and he's been absolutely lights out in the second half with a 22:4 K/B ratio, but not that much has changed for Porcello over the past four years. His K/9 is similar to the past two years. His BB/9 is on par. He's leaving a small portion of more runners on base than last year, but not at a high enough clip (6%+) to truly make an impact. Yet we sit here at the start of August 2016 and Rick Porcello is 14-3 for the Red Sox after tossing a CG last week with 8 K in the win. He's been largely yawnstipating since coming up as a 20 year old for the Tigers in 2009, but he shouldn't be ignored due to his past or his potential negative name perception. Porcello will end up in the Top 10 for Cy Young, if not higher. Now, after the last 200 words hopefully you're thinking the same thing I am…but why? If pitch percentages are similar over the past four years, and there are no changes with the surface stats, how is it that Boston has an ace in Porcello (a gift from baseball heaven since David Price apparently forgot how to lead a staff)?
Throwing less hard. Haha, it's backwards math for a pitcher, but the trick relies on getting further downward movement on his two-seam fastball, whereas when it's thrown harder it rises in the zone. Rather than turning this into a full pitcher profile like @JB does in his Top 100 Pitchers every week, Porcello alluded to this three weeks ago in an interview with NESN.com. Since coming off one calendar year ago and making the decision to rely on his sinker further he's won 18 games and became the anchor of the Sox rotation. And now I can't wait to get him in my lineup this week!
Oh, sweet mercy. That hurt a little. I can't believe I just said that. It's like I Rick Roll'd myself. Except I didn't; Rick's rolling through his starts for Boston this year, and is poised for a huge Week 19!
—
Pitchers are listed in order by rank. Colors represent worst 8 or best 8 opponents according to team wOBA for last 14 days.
THE BEST – The Royals have been by far the worst offense of the past two weeks (.252 wOBA), and Porcello gets two of the bottom five. Cueto's struggles in the second half don't drop him from this tier quite yet.
THE REPLICAS – As you'll see, I'm really down on the options for this week…
Player
Opponents
ERA/FIP
K9/BB9
Michael Fulmer DET

@SEA

, @TEX
2.42/3.75
7.62/2.68
THE STANDARDS – Feels like a whole buncha meh this week. Some decent options, and solid pitchers thus far, but the matches are dirty. You confident about Hamels in Coors? Haha, have fun there. Or Matz with his recent struggles, McHugh against the best lineup over the last two weeks (Twins), or Guerra/Davies vs. two top 5 options (don't look now but Joey Votto is full on Joey Votto mode again and the Braves have hit .297 the past 14 days)? Yeah. Meh.
Player
Opponents
ERA/FIP
K9/BB9
Jake Odorizzi (TB)

@TOR

,

@NYY

3.70/3.91
8.29/2.54
Cole Hamels (TEX)

@COL

,

DET

2.89/4.08
8.85/3.53
Zach Davies (MIL)

ATL

,

CIN

3.57/3.82
7.22/2.35
Collin McHugh (HOU)

@MIN

, @TOR
4.73/3.89
8.95/2.59
Steven Matz (NYM)

ARI

, SD
3.63/3.39
8.47/2.12
Jason Hammel (CHC)
LAA,

STL

3.07/4.27
7.48/2.77
Junior Guerra (MIL)

ATL

,

CIN

2.93/3.63
7.55/3.10
Kevin Gausman (BAL)
@OAK, @SF
4.08/4.38
8.65/2.20
Tyler Anderson (COL)
TEX, @PHI
3.25/3.13
7.67/1.77
Michael Wacha (STL)

CIN

, @CHC
4.35/3.66
7.55/2.85
Hisashi Iwakuma (SEA)

DET

, @OAK
3.99/4.28
6.73/2.09
Trevor Bauer (CLE)

@WAS

, LAA
4.08/3.98
8.09/3.71
THE KNOCKOFFS – The K's coming for Ray vs. the Mets are attractive, but at Boston for the second? Ha! Run for the hills. The others are desperate moves if you need them.
THE 

 – Just stay away. Don't get cute. It's Week 19.
Player
Opponents
ERA/FIP
K9/BB9
Zach Eflin (PHI)

@LAD

,

COL

4.77/4.84
4.62/2.24
Luis Perdomo (SD)

@PIT

, @NYM
6.67/4.71
7.18/3.44
Tyrell Jenkins (ATL)

@MIL

,

@WAS

4.33/6.50
4.33/6.11
Luis Severino (NYY)
@BOS,

TB

6.02/4.79
7.68/2.70
Edinson Volquez (KC)
CHW,

@MIN

4.99/4.42
6.78/3.46
A.J. Griffin (TEX)

@COL

,

DET

4.05/5.11
7.36/3.44
Mike Fiers (HOU)

@MIN

,

@TOR

4.34/4.41
6.52/2.02
Mike Leake (STL)

CIN

, @CHC
4.80/3.96
6.50/1.22
Wade Miley (BAL)
@OAK, @SF
5.08/4.70
6.69/2.26
Cody Reed (CIN)

@STL

,

@MIL

7.30/6.10
8.41/3.32
Jered Weaver (LAA)
@CHC, @CLE
5.11/5.42
4.67/2.41
Jesse Hahn (OAK)
BAL,

SEA

6.02/5.61
4.47/3.69
Rob Whalen (ATL)

@MIL

,

@WAS

7.20/7.33
9.00/7.20
Tyler Duffey (MIN)

HOU

,

KC

6.21/4.83
7.15/2.16
Good luck in Week 19! See anything you disagree with, or just absolutely love, DROP A COMMENT! Let's keep the dialogue going. Dialogue over monologue. It's os much better.
Just don't rick roll me. That'll getcha blacklisted…