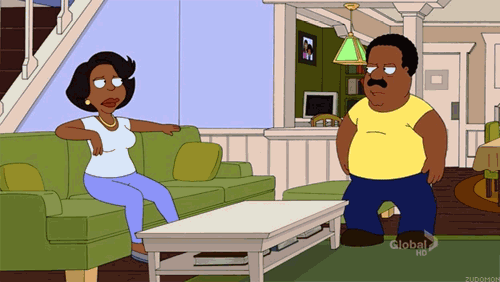 Dear Jesus,
First, I'd like to apologize for anything I've done wrong in my sports fandom and life. It's been a difficult two decades. And I'm sorry if I have anything to do with this. Second, I'd like to apologize for the title of this article and for dubbing a specific city 'Titletown'. Third, I'd like to apologize for the disdain I have towards said 'Titletown'. I know it's unhealthy, and primarily driven from envy. I'm going to make comparisons, I'm going to give some praise, and I'm going to encourage people to fully get behind a team that no one in the everest of evers has ever gotten behind. But like your belief in me that goes beyond reason sometimes, so does this belief in a certain team this week. You're the greatest. Please allow my city to experience a similar run.
M@
Haha, is this all in jest? Absolutely. Am I serious about asking for forgiveness? Absolutely. Because I'm officially dubbing Cleveland 'Titletown' of the sports world of the century of the week (to steal from SVP's bit – Thanks 'Aqua Teen Hunger Force'). For realsies…Cleveland now owns the NBA Championship belt (Kevin Love literally holds the belt), and the way the Indians are steamrolling the majors they're a favorite to compete for the World Series crown, as well. And as an Atlanta fan I have nothing but envy, jealousy and anger. If only my Hawks could do what the Cavs did (where's our Atlanta-born hoops messiah?!? And if you say Dwight because he's coming home I'll come through your screen and sprain your ankle). If only my Braves could become what the Indians are currently (they're actually on the perfect track for either them or the Cubs). If only my Falcons could become like the Bro….NOPE! Stay the Falcons. Please. Good heavens. Don't become the Johnny Manziels Robert Griffins.
And after getting obliterated by my Aaron Nola hype two weeks ago (another thing I'm sorry about), I'm going with the studs; and Cleveland has two of them this week. Carlos Carrasco and Danny Salazar have been Aces Up the whole year, so I'm going to double down on 'Titletown' due to these guys. They're as strong a shot at a W as anyone with the Indians winning over a dozen straight. While the Tigers have hit better recently, the Yankees at home is a glorious opportunity to see double digit Ks. Wish I had Salazar on even a single team this year; thankful I have two with Carrasco. They're gonna be dope this week, and here's how the rest of the Two-Weeks Pitchers rank for Week 14.
Pitchers are listed in order by rank. Colors represent worst 8 or best 8 opponents according to team wOBA for last 14 days.
THE BEST
THE REPLICAS
THE STANDARDS
THE KNOCKOFFS
THE 

Player
Opponents
ERA/FIP
K9/BB9
Tyler Anderson (COL)

@SF

,

PHI

2.66/2.31
9.13/1.90
CC Sabathia (NYY)
@CWS,

@CLE

3.17/3.65
7.16/3.52
Ricky Nolasco (MIN)
OAK, @TEX
5.31/4.03
7.36/1.77
Daniel Norris (DET)

@CLE

,

@TOR

4.09/4.89
10.64/1.64
Matt Moore (TB)
LAA, @BOS
4.67/4.45
8.41/2.62
James Shields (CWS)

NYY

,

ATL

5.85/5.22
7.19/4.21
Cody Reed (CIN)

@CHC

, @MIA
9.00/6.47
11.25/2.81
Zach Eflin (PHI)

ATL

,

@COL

5.75/5.42
3.98/1.77
Brandon McCarthy (LAD)

BAL

, SD
0.00/0.00
0.00/0.00
R.A. Dickey (TOR)
KC, DET
4.21/5.28
6.14/3.07
Edinson Volquez (KC)

@TOR

,

SEA

4.80/4.12
6.98/3.35
Jonathon Niese (PIT)
@STL,

CHC

5.07/5.60
6.34/3.22
Wade Miley (SEA)

@HOU

, @KC
5.58/4.96
6.58/2.68
Christian Friedrich (SD)

@ARI

, @LAD
3.96/4.36
7.74/4.86
Jake Peavy (SF)

COL

,

ARI

5.33/4.22
6.86/2.83
Tommy Milone (MIN)
OAK, @TEX
6.23/5.30
6.82/2.97
Sean Manaea (OAK)
@MIN,

@HOU

5.40/4.49
7.20/2.78
Jered Weaver (LAA)

@TB

,

@BAL

5.51/5.68
5.13/2.47
Tim Lincecum (LAA)

@TB

,

@BAL

6.75/5.48
7.43/5.40
Yovani Gallardo (BAL)
@LAD, LAA
5.77/4.73
6.03/4.19
Kendall Graveman (OAK)
@MIN,

@HOU

4.84/4.93
6.19/3.04
Eddie Butler (COL)

@SF

,

PHI

6.96/5.64
5.96/2.48
Chris Young (KC)

@TOR

,

SEA

6.24/7.55
9.36/4.53
Nick Martinez (TEX)
@BOS, MIN
5.00/7.21
3.50/6.00
All players listed are projected for two starts, and this list is subject to changes after the article is posted.
Hopefully you fully understand the jest of naming Cleveland 'Titletown'. And the subtle gif at the top. You're welcome.
May Cleveland never win another title (see, it's that envy thing), may the Carrasco and Salazar's of fantasy baseball reign supreme this week, and may you have a happy, safe and wonderful 4th of July! 'Merica!!!
DROP THOSE COMMENTS! And if Cleveland ain't Titletown, WHO OWNS THE BELT?