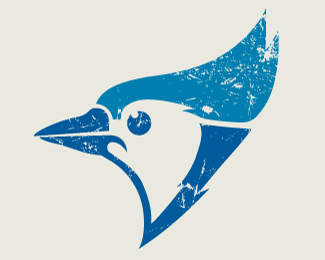 The Jays approach 2018 as a bit of a wild card. A wild card that could be a Wild Card, if ye catch me drift. They're unlikely to take down the AL East with the likes of the Yankees and Red Sox flexing full powerhouse mode, yet their roster is far from a disaster. All they really lost from 2017 was Jose Bautista, and one could consider that addition by subtraction. They brought in Aledmys Diaz, Danny Espinosa, and Yangervis Solarte to bolster their infield depth behind the injury-prone Devon Travis. They didn't want to have to rely on youngsters Teoscar Hernandez and Anthony Alford in the outfield, so they traded for Randal Gritchuk and signed Curtis Granderson. They even reinforced their pitching staff with cheap options Jaime Garcia and Seung-hwan Oh. It's been an unheralded offseason for Toronto, but considering what they accomplished without spending a lot of money, it's been an impressive one. With better seasons from Aaron Sanchez and Marco Estrada, this could be a team that improves quite a bit from their 76 win 2017. I spoke with Tom Dakers from Blue Bird Banter about some of the fantasy situations surrounding the Jays in 2018.
Dokken: Justin Smoak finally broke out last year, smashing 38 homers and driving in 90 with a .270 average. Can he repeat his 2017, or was it all…smoke and mirrors? God, I'm sorry. I couldn't stop myself.
Tom: Yeah that's the question isn't it. Justin spent 7 seasons showing that even top prospects can disappoint. From 2010 to 2016, Smoak would get 250 to 500 at bats a year and, while showing flashes of power, he couldn't find consistency and struck out way too much. Last year he showed why you give players with big time power many chances. Justin, set career highs in, well, everything. He hit .270/.355/.529 with 38 home runs. Now, he did slump at the end of the season, he says he had plantar fasciitis, but it was a terrific season. The question is which Smoak will we see this year. And, of course the answer is no one knows. I'd guess that he'll fall somewhere between the 3.2 bWAR from last year and the -0.4 bWAR from 2016. The trouble is 90% of major leaguers fall somewhere in that range. If I had to bet, I'd say he'll have a good season, but he'll fall short of the All-Star season of last year. I'd be hoping he hit 25ish home runs, and that he can keep the strikeout rate down enough that he still gets on base enough to be a valuable player.
Dokken: This lineup looks vastly different than it did a year ago. Is there any one hitter that stands out to you as someone who could surge in his new surroundings? Also, do you remember Surge soda? Man, that stuff was good. They're bringing it back, you know. Anyway, uh, yeah…who's a new Jays hitter you like?!
Tom: I have no memory of Surge Soda, maybe we didn't have it up here. I do have fond memories of Pop Shop sodas. They were a wonderful thing. Cheap enough that my parents would by it and sugary enough to keep me and my sister in a sugar high for hours. 

I'm very hopeful that Randal Grichuk will have a big year. I think Rogers Centre is a much better fit for Grichuk than Busch Stadium. And he's coming into those prime years for a baseball player. He'll be 26 this year. I'm thinking he could get us 30-35 home runs. He's also saying all the things about being more selective at the plate, which are just words, but they are the right words.  Randal doesn't need to make huge changes to his approach, just minor gains would be good enough. Of course, I'm an optimist.
Dokken: 2017 was essentially a lost season for Aaron Sanchez. If he can stay on the field this year, what sort of numbers would you expect?
Tom: Aaron is having a terrific spring. He's pitched 17.2 innings, and he has given out just 2 walks with 16 strikeouts. He is very tough to make hard contact against. Of course, everyone is watching very carefully to see if he looks at his hand. 2 years ago, he led the AL in ERA. Healthy he's one of the best starters in the AL and he appears to be healthy. I hope he stays that way. 
Dokken: The Jays have some truly elite prospects in Vlad Guerrero Jr and Bo Bichette, and also a handful of other interesting guys in the high levels of the minors. Is there anybody on the farm that you could see making an impact on the roster this year?
Tom: I would love to see Anthony Alford in Toronto this year. Alford is the type of outfielder that all teams are looking for, he's fast, he has gap power, great range on defense, good arm. The Jays keep talking about wanting athletic players, Alford is the poster boy for the athletic player, a former college quarterback, who led Southern Miss in rushing yards in 2012. 

I also think we'll see Danny Jansen, a catcher with a strong arm and a good bat, at some point. If Russell Martin was end up on the DL, at any point this season, I'd expect to see him. He won't get the backup catcher job at the start of the season because it is more important that he play every day, but if Martin has to miss an extended stretch of games, Jansen should get the call.
Dokken: Marcus Stroman is dealing with shoulder issues in spring training and won't quite be ready for Opening Day. Given this information, would you still draft him in fantasy? What do you expect from him this season?
Tom: Marcus was to be our opening day starter, but the inflammation caused the team to hold him back a bit, but he will start the Jays' fourth game of the season, against the Yankees. I'd expect him to have a slightly lower pitch count for his first couple of games. He'll likely be limited to 80-90 pitches in his first start. After his first couple of starts, all being well, he shouldn't have any restrictions. I don't think it should change anyone's fantasy plans. But…he has one more spring appearance left, if I was thinking of taking him for my fantasy team, I'd likely watch that start closely. Of course, I'm going to watch him carefully anyway. If Stroman and Sanchez can stay healthy the Jays should have as good a 1-2 at the top of their rotation as anyone in the AL.
Projected Starting Lineup
Projected Rotation
| | | | | | | | | | |
| --- | --- | --- | --- | --- | --- | --- | --- | --- | --- |
| Order | Player | Position | IP | W | SV | K/9 | BB/9 | ERA | WHIP |
| 1 | J.A. Happ | SP | 184 | 11 | 0 | 7.94 | 2.91 | 4.31 | 1.32 |
| 2 | Aaron Sanchez | SP | 139 | 8 | 0 | 7.39 | 3.75 | 4.45 | 1.44 |
| 3 | Marco Estrada | SP | 171 | 9 | 0 | 8.04 | 3.37 | 4.99 | 1.36 |
| 4 | Marcus Stroman | SP | 192 | 12 | 0 | 7.35 | 2.71 | 3.89 | 1.32 |
| 5 | Jaime Garcia | SP | 130 | 8 | 0 | 7.03 | 3.27 | 4.47 | 1.41 |
Projected Bullpen
| | | | | | | | | | |
| --- | --- | --- | --- | --- | --- | --- | --- | --- | --- |
| Order | Player | Position | IP | W | SV | K/9 | BB/9 | ERA | WHIP |
| Closer | Roberto Osuna | RP | 65 | 4 | 31 | 10.42 | 2.52 | 3.51 | 1.12 |
| Setup | Ryan Tepera | RP | 65 | 3 | 2 | 9.05 | 3.65 | 4.17 | 1.32 |
All projections courtesy of Steamer.
You can find Dokken on Twitter @NathanDokken