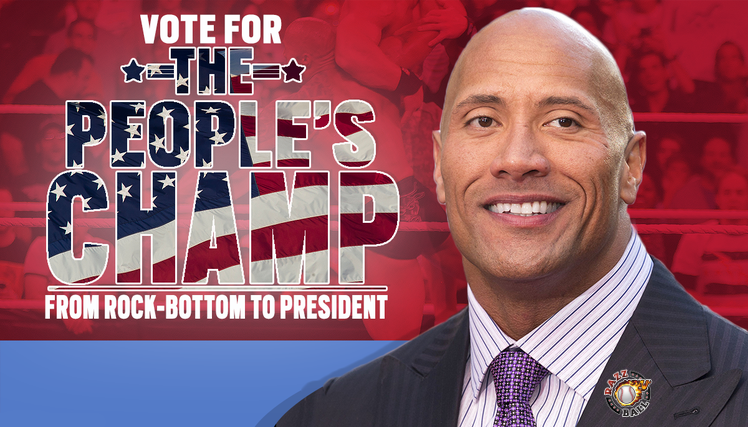 Earlier this week I partook (a much fancier word than participated) in my first mock draft of the season. As most of you know I am much more of a points league player, but I have no issue going both ways. This draft, however, represented a less common fantasy baseball format known as the 5×5 head-to-head league. This was actually the first time I had even drafted for this format, and with barely an hour to prepare, I'm not sure how I feel about the results. In hindsight, had I had more time to calculate more precise player values for this league format I believe I would have applied a different strategy when selecting my players. While I obviously cannot go back and actually change my picks, I can imagine the results with a different outcome. After all, imagination is the essence of discovery.
This whole exercise highlights a very important fact about ranking players in preparation for a draft. All leagues are not created equal. I have stressed this point specifically many times in my posts about points leagues. Even the slightest change in the scoring system can have a reasonable impact on the value of each player. Based on 2016 stats, in a league that subtracts one points for a strikeout, as all points league should, Chris Davis was the 100th ranked hitter based on points. Now in a different, imaginary, league where strikeouts don't count against the hitter, he jumps up to the 36 spot. Chris Carter moves from 87 to 40.
The same principle applies in non points leagues leagues. Someone correct my grammar if that was wrong, but I think it was ok to use the word "leagues" twice in a row as I did in the first sentence. Even if it wasn't, I did it anyway. Don't believe me? Go back and read it again. And again.
I don't have exact numbers here, but I believe that Roto (does anyone say rotisserie anymore) is the most popular format for fantasy baseball. Back when I started playing, circa 1990, it was the only game in town. The gold standard is the five by five format. Even though it has been proven by Sabermetricians that the ten stats targeted in these leagues don't ultimately decide the outcome of MLB games, they are still the "go to" categories. Perhaps it's because they are the simplest for the masses to identify with, or perhaps it's just because they are the old school way of doing things and old school is cool.
Today we have several different flavors of rotisserie (said it) baseball. In addition to the classic 5×5 model, you can commonly find 4×4 and 6×6 leagues. And within those formats there is also both new and old school versions, each defined by the different stats being used to determine the winner. The combination of statistical categories establishes a direct correlation with how players should be ranked within each league and when they should be drafted. Consider this the equivalent of a different scoring system in a points league. Other league details such as number of teams and keeper rules also establish themselves as variables in the ranking equation.
First I'd like to thank Scott White from CBS for allowing me (and Son) to be part of this mock draft and enabling me to step outside my comfort zone and ultimately be forced to think outside the box. I went into this draft with the mindset of a normal season long 5×5 Roto league, but that might not have been the best approach. Here's why.
In Scott's writeup of the mock draft he points out a very interesting fact about Francisco Lindor. Last season Lindor hit 15 home runs, drove in 78, scored 99 and stole 19 bases. Over the course of the season, those are some nice numbers across the board. A roster full of Lindors would be a pretty good thing. Maybe not a roster full, but if the majority of your lineup was Francisco Lindor, you'd probably be in good shape. The problem is that this isn't a season long league. Instead, it's really a weekly league where you just need to beat one other guy in your league each week. If you breakdown Lindor's stats, over the course of 26 weeks, here's hit output on a weekly basis.
Home Runs: 0.576
RBIs: 3
Runs: 3.807
Stolen Bases: 0.73
This "slow and steady" approach might play well in a full season, but in a weekly format, I'm not sure it's going to get the job done. Or will it? Let's see if we can find out. We start nine hitters each week. If they were all Lindor, here's what my weekly totals would average.
Home Runs: 5.183
RBIs: 27
Runs: 34.263
Stolen Bases: 6.57
Batting Average: .301
Not having results from previous seasons to compare makes nailing this down a bit difficult, but giving it the old eyeball test suggest no. I'd probably win batting average, but I'm not so confident in much else. Instead of Lindor, let's look at Mark Trumbo. Based on 2016 stats, here's his weekly performance.
Home Runs: 1.846
RBIs: 4.23
Runs: 3.653
Stolen Bases: Irrelevant
In both home runs and runs batted in, Trumbo is superior to Lindor. In my opinion runs scored was close enough not to move the needle in either direction. Sure, Lindor is going to provide 0.73 more stolen bases per week, but there's a solution for that minor difference. Lindor was drafted in the early 4th round as the 39th pick. Instead of picking Lindor, why not pick Trumbo and then in the next round grab a stolen base specialist like Billy Hamilton. I actually wouldn't take Hamilton in the 5th, since I could get him much later. Personally I love Scott's 4th round pick of Jonathan Villar. He was actually who I was targeting before Scott grabbed him the pick immediately preceding mine. Who did I take with that pick once Villar was off the table? That's right, Francisco Lindor.
In my opinion, the ideal play here would have been Villar in the 4th and Trumbo in the 5th. These two players make for a powerful combination in 5×5 H2H Categories leagues.
Now let's take a quick look at my picks, and with the benefit of hindsight, who I wish I had taken instead.
1.10 Manny Machado – With the tenth pick I had to decide between Machado and Bryce Harper. I chose Machado. Harper has all the talent in the world, but felt Manny was the safer choice.
2.3 Miguel Cabrera – I really wanted to take Trea Turner, but I just couldn't justify taking him over Cabrera. I knew he wouldn't last until my next pick and I almost took the plunge, but ultimately went with Miggy. Saying Turner was great in his 73 games in 2016 would be an understatement, but I need to see at least one full season from him to move him ahead of Cabrera. Although considering my earlier rant about Trumbo, it might have been smarter to take Turner and grab Trumbo a few picks later. Trumbo bested Cabrera in homers, RBIs and runs scored. The Turner/Trumbo (Turnbo) power couple is even better than the Trumbo/Villar. It's also worth noting that I considered Max Scherzer, but decided against taking a starting pitcher.
3.10 Yu Darvish – I can't say I'm overly excited about this pick. I really wanted one of Chris Sale or Madison Bumgarner as my ace, but they were long gone by the time this pick came around. So was Corey Kluber, Noah Syndergaard and Jake Arrieta. I kinda felt like I needed to grab an SP at this point. I almost chose David Price, but made a last second click on Darvish. Maybe I should have just taken Villar with this pick and grabbed an SP in the next round which was just five picks later.
4.3 Francisco Lindor – I do love me some Lindor, but looking at things, I'm thinking Brian Dozier would have been a better selection considering his 2016 weekly averages (home runs: 1.615, RBIs: 3.807, runs: 4, stolen bases: 0.692). Had I taken Villar in the third, I also could have taken Darvish, Lester or Price with this pick.
5.10 Andrew McCutchen – I'm looking for a bounce back season from ex-dread pirate. I was actually targeting Gary Sanchez, but he was taken a few picks earlier. Perhaps Wil Myers might have been a better pick than McCutchen. He was selected one pick later so I could have had him.
6.3 Kyle Hendricks – Would have preferred Chris Archer, but he was taken two picks before my turn. Ian Desmond presents as another good pick at this spot based on his weekly averages (home runs: 0.846, RBIs: 3.307, runs: 4.115, stolen bases: 0.807). Better numbers than Lindor across the board.
7.10 Adam Eaton – It seems Eduardo Nunez would have been a much better pick than Eaton. Let's compare 2016 numbers.
Eaton: (0.538 home runs, 2.269 RBIs, 3.5 runs, 0.538 stolen bases)
Nunez: (0.615 home runs, 2.576 RBIs, 2.807 runs, 1.538 stolen bases)
Since I already had Machado and Lindor at 3B and SS, I would have had to put Nunez at the Utility spot. I later drafted Justin Upton at Utility, but I could have slotted him into the outfield if I had Nunez at U. Draft and learn. Better yet, mock draft and learn before your actual draft.
8.3 Gerrit Cole – I'm still a believer in Cole. Considering I also drafted Jameson Taillon and Tyler Glasnow, it seems I am believer in Pirates starting pitchers in general. I even considered Ivan Nova at one point. In Ray Searage I trust!
9.10 David Dahl – If Dahl becomes a regular starter, I'm going to like this pick. However I did consider Andrew Benintendi.
10.3 Justin Upton – I'm not too upset about this pick. Matt Kemp went right before him. Still should have taken Nunez, who went in the twelfth.
11.10 Jeurys Familia – Was time for some saves.
12.3 Alex Reyes – Breakout potential.
13.10 Jonathan Schoop – Ignoring batting average for a moment, let's compare Schoop and Daniel Murphy. Both hit 25 home runs. Murphy had 6 more runs scored. Neither contribute stolen bases, but Murphy did have 22 more runs batted in. While I'd take Murphy every day of the week, especially when you factor in batting average, you have to remember that Murphy was selected at the end of the second round, while I got Schoop at the end of the 13th.
14.3 Jameson Taillon – Breakout potential.
15.10 Ben Zobrist – Just because. I kinda like the 2B/OF eligibility, but perhaps I should have taken Kendrys Morales.
16.3 Dylan Bundy – Breakout potential. Like what I saw last year and he has the SP/RP eligibility.
17.10 Hunter Renfroe – Breakout potential.
18.3 Tyler Glasnow – Breakout potential.
19.10 Welington Castillo – Needed a catcher. Was hoping to steal J.T. Realmuto or Tom Murphy, but both were taken before I could snake them. Matt Wieters anyone?
20.3 Greg Holland – Hoping he closes. Even if it is in Colorado.
21.10 Jharel Cotton – Call it a hunch.
My ideal draft might have looked like this. Just a few changes in rounds two through seven. I could sit here all day and make changes, but I like how these players setup my starting nine.
1.10 Manny Machado, 3B
2.3 Trea Turner, OF
3.10 Jonathan Villar, SS
4.3 Brian Dozier, 2B
5.10 Chris Archer, SP
6.3 Kyle Hendricks, SP
7.10 Jose Abreu, 1B
8.3 Gerrit Cole, SP
9.10 David Dahl, OF
10.3 Justin Upton, OF
11.10 Jeurys Familia, RP
12.3 Alex Reyes, SP
13.10 Jonathan Schoop, 2B
14.3 Jameson Taillon, SP
15.10 Ben Zobrist, 2B/OF
16.3 Dylan Bundy, SP/RP
17.10 Hunter Renfroe, OF
18.3 Tyler Glasnow, SP
19.10 Welington Castillo, C
20.3 Greg Holland, RP
21.10 Jharel Cotton, SP
With all of that said, I believe I have now solved the mystery of 5×5 H2H Category leagues. It was Mr. White, in the mock draft room with a cheat sheet!
The Rock in 2020!