Happy Saturday, Razzballers!
The countdown to the post-season continues. This week in "There Goes My Season!" you will find appearances from Byron Buxton, Tyler Wells, Garrett Whitlock, Nick Senzel, Trevor Rogers, Eric Stout, and a few suspected others.
In the cruelest twist of fate, Ozzie Albies broke his finger one day after returning from the 60-day IL for a broken foot. While Albies return has not been ruled out, his presence in the post-season would be missed.  To those of you who have held him in your leagues…my condolences.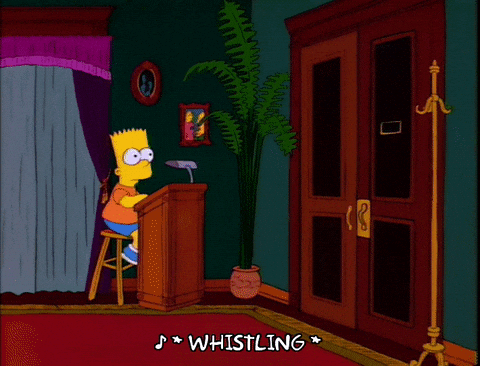 Now please, slide across the hood of my 1998 Crown Vic and hop in so we can go catch that ambulance!
American League Injuries
AL Central
Minnesota Twins
Byron Buxton (OF): Buxton, who was having one of his best seasons ever, will miss the remainder of the season to have arthroscopic knee surgery. Buxton has not been on the lineup since August 22. Buxton joins a list of injured Twins including Jorge Polanco who were not able to help the Twins in the race for the playoffs.
Sonny Gray (SP): Gray is out with a strained hamstring and eligible to return October 5, but Minnesota is mum on if his season is over (but come on, the writing is on the wall). Joe Ryan, Dylan Bundy, Bailey Ober, Josh Winder, and Louie Varland are currently the Twins starting rotation. Streamonator says your best available bet is one single Jon Gray. Unless he has been cloned?
AL East
Baltimore Orioles
Tyler Wells (SP): Wells is out for the rest of the season because of some shoulder inflammation. Mike Baumann, who has a 4.29 ERA in 10 games, 21 IP, started in Wells' place. Spenser Watkins was recalled to replace Wells. Watkins has an ERA of 4.37  in 20 games, 94.2 IP played this year. Andrew Heaney could be available in your league, but if he is not, Dean Kremer could be a good pick.
Spenser Watkins, Dirty 80mph Slider. ? pic.twitter.com/WvzGgFVnSq

— Rob Friedman (@PitchingNinja) August 2, 2022
Boston Red Sox
Garrett Whitlock (SP): Whitlock will be out for the remainder of the season with a hip impingement that requires surgery. Connor Seabold was recalled to replace Whitlock. In 2022, Seabold has a 10.47 ERA and 2.20 WHIP with 17 strikeouts. Braxton Garrett could be an alternative with a 3.08 ERA, 1.05 WHIP in his last 38 IP.
Braxton Garrett's 7th and 8th Ks.

Thru 4 pic.twitter.com/MvoACcqSZX

— Rob Friedman (@PitchingNinja) August 2, 2022
New York Yankees
Wandy Peralta (RP): Thoracic spine tightness seems extremely uncomfortable, and that is what has Wandy Peralta out until at least around October 4. Conveniently, Zack Britton just returned from the 60-day IL. Miguel Andújar was DFA'ed to make room for Britton.
Three outs. 11 pitches.@Yankees reliever Zack Britton spun a perfect frame while rehabbing for the @swbrailriders. pic.twitter.com/KeQHPapUQF

— Minor League Baseball (@MiLB) September 15, 2022
Frankie Montas (SP): As the Yankees approach playoffs, Frankie Montas is experiencing shoulder inflammation. He is eligible to return on October 2. Montas experienced a similar issue earlier this season and was out for 18 days. He has had a 6.35 ERA across eight starts since joining the Yankees.
Tampa Bay Rays
Ryan Yarbrough (SP): Yarbrough left a Blue Jays came with a strained oblique. He will be eligible to return on October 8 for the playoffs. Calvin Faucher was recalled to replace Yarbrough. Facuher has a 6.75 ERA, 1.96 WHIP, and 18 strikeouts across 17.1 IP. You could probably pick up someone like Eduardo Rodriguez who has had a 4.35 ERA and 59 strikeouts in his last 15 games.
Jalen Beeks (RP): Beeks is out with lower leg tightness, but luckily, Shane McClanahan should be back.
Toronto Blue Jays
Santiago Espinal (2B): Espinal sustained a strained oblique that has him on the 10-day IL. Otto Lopez was recalled to replace Espinal. In the minors, Lopez had a .297/.378/.415. Be on the lookout!
Five for No. 5.

Fifth-ranked @BlueJays prospect Otto Lopez flies around the bases to his fifth triple of the season for the @BuffaloBisons. pic.twitter.com/iYTAQt5Zzt

— MLB Pipeline (@MLBPipeline) July 28, 2022
AL West
Los Angeles Angels
David Fletcher (INF): Fletcher sustained a hand contusion after being hit by a pitch. He continued hitting and fielding afterward before being removed from the game. Fletcher is eligible to return on September 27. You know this is when you should pick up Luis Rengifo, right?
LUIS RENGIFO???????? FIRST CAREER 2-HR GAME??@Angels | #GoHalos pic.twitter.com/cTbOqExtgi

— Bally Sports West (@BallySportWest) September 17, 2022
Oakland Athletics
Joel Payamps (RP): Payamps is out with a strained back (lumbar). He will be out for the season. Sam Selman was recalled to replace Payamps. Check out Kyle Finnegan should you need a replacement.
Ramon Laureano (OF): Laureano has a strained hamstring. Although he is eligible to return September 27, he is probably out for the season. Jordan Diaz was recalled to replace Laureano.
Seattle Mariners
Eugenio Suarez (3B): Suárez is out until at least September 27 with a fractured right index finger. Dylan Moore was activated to take Suárez's spot on the roster. Moore has a .215/.361/.395 slashline. His last 40 plate appearances have been even better.
Over his last 100 PA Dylan Moore is slashing .253/.380/.470 with a 152 wRC+. 165 wRC+ vs righties too. He needs to be playing nearly every day now, especially with his ability to play any position.

— Max (Mariners hater) (@MaxC_206) September 22, 2022
National League Injuries
NL Central
Cincinnati Reds
Nick Senzel (OF): Senzel is out for the season with a fractured toe sesamoid. Senzel sustained the fracture when he crashed into the outfield fence. Michael Siani was called up to replace Senzel. Siani batted .252 with a .755 OPS while playing at Chattanooga. You could check out Franmil Reyes to add to your roster if you had Senzel.
Michael Siani obliterates his second HR since his promotion to Louisville. Man, if he can be just a 100 wRC+ bat at the MLB level…#Reds #RedsMiLB pic.twitter.com/loPQNOyncu

— OnBaseMachine (@RedsFan_Brandon) September 20, 2022
Mike Minor (SP): Minor is out with shoulder soreness. Although Minor is eligible to return on October 5, his season is over. Additionally, it is uncertain if he will be with the Reds again. Connor Overton came off the IL though.
Connor Overton has a 2.45 ERA in 125.1 IP between MLB/AAA since the start of last season. His FIP at the four stops have been 3.14, 3.89, 3.70 and 3.15 (the 3.15 is in 4 starts with the Reds this season).

I'm excited to see him pitch over the final couple weeks for the Reds.

— Nick Kirby (@Nicholaspkirby) September 23, 2022
Pittsburgh Pirates
Eric Stout (RP): Stout is out for the season with lower back discomfort. Stout has played in over 20 relief appearances and ended his season with a 5.64 ERA. He pissed off some Yankees fans on his way out.
Eric Stout wanted zero part of history.

4 balls not even CLOSE to Aaron Judge pic.twitter.com/gp3WgehOEp

— Barstool Baseball (@StoolBaseball) September 22, 2022
Tyler Heineman (C): Heineman was moved to the IL to make room for Pittsburgh Pirates' No. 11 prospect Ji Hwan Bae. In Bae's time in Triple-A, he had a .289/.362/.430 slashline. He is already burning up the majors with the speed he used to obtain his first stolen base in the majors.
Ji Hwan Bae draws a walk, then instantly collects his first career stolen base.

Bae had a Sprint Speed of 29.4 feet per second on the steal (30.0 feet per second is considered elite).

— Justice delos Santos (@justdelossantos) September 23, 2022
St. Louis Cardinals
Tyler O'Neill (OF): O'Neill sustained a strained hamstring, his second this year. Dylan Carlson will replace O'Neill in the outfield. Carlson has hit .240/.316/.386 this year. If you would prefer someone else, Kolten Wong is rostered in only 86% of leagues. He has hit 7 HR and 9 RBI in his last seven games.
Dylan Carlson knows it is pretty hard to throw a baseball when you're holding your catcher's mask in your throwing hand so he tags up on this foul pop up and takes second base. pic.twitter.com/hWavQK2Acu

— Codify (@CodifyBaseball) September 22, 2022
NL East
Atlanta Braves
Ozzie Albies (2B): In a sick twist of fate or something like that, Albies is out with a fractured right pink finger he sustained sliding into second base. He was injured the day after he returned from the 60-day IL for a broken foot. Braves manager Brian Snitker said it was possible that Albies might be able to play in the post season. The Braves recalled Vaughn Grissom to replace Albies.
Ozzie Albies has exited the game after apparently injuring his right hand. pic.twitter.com/W4kU159eZM

— Bally Sports: Braves (@BravesOnBally) September 18, 2022
New York Mets
Mychal Givens (RP): Givens is out on the COVID-19. He has thrown 10.1 scoreless innings over his last 7 mound appearances. RHP Stephen Nogosek was activated. He has a 2.79 ERA across 19.2 innings with the Mets.
Miami Marlins
Joey Wendle (INF): Wendle has been dealing with hamstring tendonitis. Although he believes he will return this season, he has only hit three home runs and had a slashline of .258/.297/.366. So, you can probably pick up someone else like Seiya Suzuki or Kolten Wong (please notice I mentioned him twice).
Trevor Rogers (SP): Rogers is out of the season with a strained lat. Although the strain is only a grade 1, there is not enough time for Rogers to recover. Let the man go!
NL West
Arizona Diamondbacks
Ryne Nelson (SP): Nelson is out with shoulder inflammation until at least October 4. Nelson pitched 13.0 innings and only allowed six hits and had 13 strikeouts.  So, while you may not want him, he is pretty good. Look at him go!
Ryne Nelson ??

6Ks thru 5 pic.twitter.com/jaxqm6QiSS

— Rob Friedman (@PitchingNinja) September 13, 2022
Keynan Middleton (RP): Middleton sprained his toe. He is not eligible to return until October 2. RHP Luis Frias was recalled to replace Middleton. This is Middleton's third visit to the IL this season.
Colorado Rockies
Brendan Rodgers (2B): Rodgers is out with a strained hamstring injury. Currently, the injury is not believed to be serious. He is not eligible to return until around September 29. Ezequiel Tovar was activated in Rodgers's place.
Slick-fielding shortstop Ezequiel Tovar gets himself acclimated to Coors Field. pic.twitter.com/NeII1CjuYm

— DNVR Rockies (@DNVR_Rockies) September 23, 2022
Go get 'em this week, tigers.
---
How is your team performing as we head into the postseason? Tell me in the comments or on Twitter: @Keelin_12ft