Last week's slate of two-start starters was pretty light, so it is nice to see our list back to being robust for Week 20. A week after not having any two-start starters with a positive dollar value who were owned in less than 75% of RCLS according to Streamonator, we now have three. Streamonator likes two of the starters and like likes another one. Enough stalling and fluff, here are your three beloveds for this week:
Lamet and Eickhoff are both guys we have talked about a few times in this space this season, mostly due to some up-and-down performances, some injuries, and some resurgences. Both are on bad teams, which hurts their value a little bit, but both have electric strikeout stuff that makes them tasty. McHugh is not someone we have really discussed here before, but that is because he has been injured for most of the year.
Now, Streamonator obviously loves Lamet the most and by a wide margin, which you can clearly see based on the values listed above. This is due mostly to his strikeout potential and his recent success. In his last four starts, Lamet has lowered his ERA by a run and a half while giving up two runs or fewer in every start and earning three wins. His 11.20 K/9 highlights his appeal, while the lowlights are his 3.69 BB/9 and the fact that he plays for the Padres. He has a good matchup against the Phillies and a not-great matchup against the Nationals, but he does get to face both of them at home in a ballpark that takes up much of San Diego.
Eickhoff also offers a solid strikeout rate, though not the elite 11.20 K/9 that Lamet offers. He hovers more around 8 K/9, which is fine. He has battled some injuries this season but seems to be on the other side of them now (cue him going on the disabled list shortly after this is posted). His 4.45 ERA is slightly inflated by an awful May and not-great June, and he has been much better in July (3.27) and August (3.55). I have him ranked slightly ahead of Lamet this week, which is mostly due to his matchups: at San Diego and at San Francisco. If you have to have two starts on the road, those are the teams and ballparks I would prefer most. At just 19% owned, he is definitely worth a stream this week.
McHugh's last outing was, well, not great. After two straight quality starts, he got walloped by the White Sox for seven runs (note to self: cross off "walloped" from list of words you were challenged to include in an article). So, in four starts this season, we have an underwhelming season debut, two quality starts, and then a dud. The dud is probably why he is owned in just 54% of RCLs and just 33% of ESPN leagues overall. One of his starts coming at Arizona doesn't help, either. But his other start is at home against Oakland, and McHugh has been striking out a batter per inning and did look sharp before the start against the White Sox. And even in that start, he tossed four shutout innings before the wheels came off.
Plus, he has the added bonus of pitching for the Astros. That means: 1. He has one of the best offenses in baseball supporting him, and 2. He doesn't ever have to pitch AGAINST the Astros. The Arizona start is why I dropped him to the bottom of the Replicas tier, but he should still be a solid value start this week. Now, for the rest of the list…
Pitchers are listed in order by rank. Colors represent 8 toughest or 8 easiest opponents according to team wOBA for last 14 days.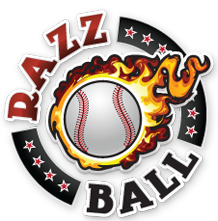 THE BEST
THE REPLICAS
THE STANDARDS
Player
Opponents
ERA/FIP
K9/BB9
Ivan Nova PIT

@MIL

,

STL

3.87/4.34
5.68/1.27
Marco Estrada TOR

TB

,

@CHC

4.85/4.35
9.31/3.72
Blake Snell TB

@TOR

, SEA
4.69/4.87
7.78/4.92
Rick Porcello BOS

STL

, NYY
4.63/4.40
8.25/1.78
Kevin Gausman BAL
@SEA, LAA
5.21/4.60
8.53/3.72
Masahiro Tanaka NYY
NYM,

@BOS

4.92/4.65
9.49/2.22
Trevor Bauer CLE

@BOS

, @KC
4.79/3.80
9.95/3.29
Luis Castillo CIN

@CHC

, @ATL
3.73/4.51
8.80/3.88
Ty Blach SF
@MIA, PHI
4.15/3.82
4.43/1.90
Mike Leake STL

@BOS

, @PIT
3.48/3.99
6.12/2.13
THE KNOCKOFFS
THE 
Player
Opponents
ERA/FIP
K9/BB9
Travis Wood SD
PHI, WSH
6.71/4.78
7.49/4.21
Rafael Montero NYM
@NYY, MIA
6.06/4.64
9.37/4.82
Julio Teheran ATL
@COL,

CIN

5.25/5.67
6.97/3.45
Asher Wojciechowski CIN

@CHC

, @ATL
4.23/4.50
9.27/1.81
Nick Tepesch TOR

TB

,

@CHC

9.00/11.30
9.00/4.50
Yovani Gallardo SEA

BAL

,

@TB

5.38/5.13
6.39/3.95
Bartolo Colon MIN

CLE

, ARI
6.77/4.74
5.53/2.19
Martin Perez TEX
DET, CHW
5.18/4.74
5.83/3.17
Chad Bettis COL
ATL,

MIL

4.82/5.09
5.30/2.89
Miguel Gonzalez CHW
@LAD, @TEX
4.85/5.11
5.10/3.18
All pitchers are projected for two starts as of Friday night. 
If you would prefer to see the above tables as a color-coded graphic, we've got that too!
(Click to enlarge.)
As always, disagree with anything here? Have any questions or comments? Want to tell Mike how great he is or how much you agree with him? Want relationship or investment advice?
DROP THOSE COMMENTS!
If you want to talk fantasy baseball or football or have players you want Mike to feature, hit him up on Twitter at @mikeMaher or post a comment below!