Razzlings, I am willing to bet at least a few of you that have watched and, perhaps, even enjoyed the 1996 film The Craft, starring the inimitable Fairuza Balk.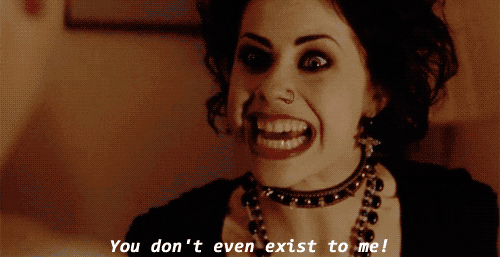 Imagine a group of four Catholic high school girls begin to dabble in the dark arts. It begins innocently enough with spells for levitation, hair color changes, and innocent pranks. As the girls become more confident in their practice, they experiment with new rites. One of those rites results in the bodies of Cincinnati Reds crumpling into an amorphous pile of flesh and bone.
That last part did not happen in the movie.  It could be happening right now in real life as the long-suffering Reds lose Tyler Stephenson, Justin Wilson, Mike Moustakas, and Vladimir Gutierrez in one week. The Reds may gain Jonathan India back soon but have also gained (a loose term) Mike Minor.
The overall moral of the story is do not mess with teen witches or underestimate the importance of depth in real life and your roster.
Let's jump in and find out who is cursed in your Razzball weekly fantasy baseball injury report:
American League Injuries
AL Central
Chicago White Sox
Vince Velasquez (SP): Velasquez suffered a strained groin during batting practice during the White Sox-Blue Jays series. Davis Martin was recalled to replace Velaquez, who is eligible to return June 15.
Detroit Tigers
Jeimer Candelario (3B): Candelario is out with shoulder subluxation (a.k.a. dislocated shoulder; a.k.a. OUCH). He is eligible to return June 16. Harold Castro has been playing 3B in place of Candelario. Austin Meadows (OF) was reactivated from IL as Candelario went on.
Sounds like Jeimer Candelario's stint on injured list shouldn't be much more than 10 days. Basically, Tigers couldn't afford to play short-handed. He'll work on strengthening his shoulder to stabilize it.

— Jason Beck (@beckjason) June 7, 2022
Minnesota Twins
Kyle Garlick (OF): Garlick sustained a strained hamstring and will be on the IL until June 14. RHP Cole Sands was recalled in to take Garlick's spot on the roster. Garlick has had a notable season with careers highs in home runs (six) and RBIs (14) in 28 games.
Kyle Garlick with a casual 11 AM home run pic.twitter.com/ix1wvCbhxW

— Talkin' Baseball (@TalkinBaseball_) April 18, 2022
Cody Stashak (RP): Stashak is out for the season after surgery to repair a torn labrum in his throwing shoulder.
Cody Stashak says he'll undergo a bicep tenodesis surgery on June 16 and will also get the labrum cleaned up. Had been pitching through pain all year.

He's hoping to be healthy by Spring Training, but said he "probably" won't be ready to go until next May.

— Do-Hyoung Park (@dohyoungpark) June 9, 2022
AL East
Baltimore Orioles
Joey Krehbiel (RP): Krehbiel is out with shoulder inflammation. He is eligible and on-track to return around mid-June. Beau Sulser has been on the taxi squad in the interim.
Joey Krehbiel said today is the first day he's throwing since he was placed on 15-day IL with shoulder inflammation. He expects to take it easy, but he said his shoulder so far feels great

— Andy Kostka (@afkostka) June 9, 2022
Boston Red Sox
Enrique Hernández (OF): Kiké experienced a strained hip flexor, which he has been playing through for an unknown amount of time. He is eligible to return around June 18. Christian Arroyo will likely see more playing time in Hernández's place. Jonathan Arauz was promoted to replace Hernández on the roster.
#RedSox Christian Arroyo now 3-for-3 in stolen bases. Trevor Story has most on team in 2022 (8-for-8).

— Red Sox Nation Stats (@RSNStats) June 10, 2022
Tampa Bay Rays
Andrew Kittredge (RP): Kittredge rejoined the IL for elbow discomfort. He is eligible to return on June 23. Brooks Raley, Colin Poche, and Ryan Thompson may see more time in Kittredge's absence. You can see more in JKJ's handy dandy Bullpen Chart.
If you have not already, bookmark the Bullpen Chart. It saves lives!
Andrew Kittredge went right back to the IL and might just be next to useless ROS with potential surgery on the table

Matt Strahm has saves in b2b games for Boston, btw @Razzball pen chart updated for ya's https://t.co/fN90gfzTuk

— JKJ (@jkj0787) June 9, 2022
Toronto Blue Jays
Danny Jansen (C): In the story of the Jays' rotating catchers, Jansen is out with a fractured finger (left pinky). He is eligible to return June 16, but that seems pretty unlikely. Rookie Gabriel Moreno is stepping in for Jansen for now. Additionally, Zack Collins was recalled.
Updated Gabriel Moreno ROS projections @Razzball. He'll be in Hittertron later today.

Nothing overwhelming but certainly rosterable in any 2 catcher leaguehttps://t.co/KHmbItx0gj

— Rudy Gamble (@rudygamble) June 9, 2022
AL West
Houston Astros
Parker Mushinski (RP): Mushinski is out until at least June 22 because of elbow discomfort. RHP Brandon Bielak was recalled to replace Mushinski.
Blake Taylor (RP): In another blow the Astros bullpen, Blake Taylor is also out with elbow discomfort. He is eligible to return June 19 and there is no apparent structural damage, it is possible he will be out longer.
James Click on Blake Taylor: "It's some left elbow inflammation. Structurally everything looks pretty good. We just need to let everything calm down. He'll no-throw for a week or two. We're gonna do a day-to-day assessment.

— Mark Berman (@MarkBermanFox26) June 7, 2022
Los Angeles Angels
Taylor Ward (OF): In a notably rough week for LAA, Ward was sent to the IL with a strained hamstring. He is eligible, and likely, to return on June 14. Jo Adell was brought back to replace Ward.
I would let Jo Adell catch my newborn baby from the 4th story of a burning building right now pic.twitter.com/f56kLrS5QL

— Max (@Maxairjordan1) June 8, 2022
Oakland Athletics
Daulton Jefferies (SP): Jeffries is doubtful for the rest of the 2022 season because he is receiving thoracic outlet syndrome surgery. This is the same surgery that Matt Harvey, Brendan McKay, and Stephen Strasburg, among others, have received to treat the compression of blood vessels or nerves between the collarbone and first rib. Yeesh.
Zach Logue was recalled to take Jeffries' place. Best of luck to the A's during this trying time.
Lowest pwOBA+

1. Shane McClanahan (89)
2. Clay Holmes (90)
2. Emmanuel Clase (90)
4. Jhoan Duran (90)
5. Alex Cobb (92)

Highest

634. Zach Logue (106)
634. Dakota Hudson (106)
634. Madison Bumgarner (106)
637. Josh Rogers (106)
638. Chris Flexen (107)

— MSS Leaderboards (@pwoba_plus) June 3, 2022
Texas Rangers
Brett Martin (RP): Martin is out with COVID-19. The Rangers recalled Andy Ibáñez to replace Martin.
Josh H. Smith (INF/OF): Smith is out with a sprained shoulder and is eligible to return June 14. Ezequiel Duran, who was recently on a hot streak in Frisco (AA), was recalled to take Smith's place.
Rangers No. 7 prospect, Ezequiel Duran, hits his first home run of spring!

He was acquired from the Yankees as part of the Joey Gallo trade pic.twitter.com/H3vjha205I

— Farm To Fame (@FarmToFame_) March 25, 2022
National League Injuries
NL Central
Cincinnati Reds
Vladimir Gutierrez (SP): Gutierrez joined the IL with a strained elbow which is a 1st degree UCL sprain. He is eligible to return June 19, but it is likely he will be out for longer. Jared Solomon will play in Gutierrez's place.
The #Reds today placed on the 15-day injured list RHP Vladimir Gutierrez (right forearm soreness), retro to Saturday, and recalled from Triple-A Louisville RHP Jared Solomon. pic.twitter.com/MKgVLo1VUd
Mike Moustakas (3B): Moustakas, who is a frequent visitor to the IL, is back on it, but with a little razzle dazzle this time: COVID-19, baby. While it is not clear if Moustakas was COVID positive, he was eligible to return June 7. Ronnie Dawson replaced Moustakas in the interim.
At the beginning of the week, the Reds had a pretty set starting nine. Over the last few days, four of those players have dealt with injury/illness.

Tyler Stephenson (left game after foul tip to hand), Nick Senzel (back), Mike Moustakas (COVID 19 IL), Albert Almora (left game).

— Charlie Goldsmith (@CharlieG__) June 9, 2022
Tyler Stephenson (C): MAKE IT STOP!!!! Tyler Stephenson broke his thumb after taking a foul ball off his hand. He will be out at least a month. Aramis Garcia took Stephenson's place.
Justin Wilson (RP): In a final blow to the Reds, Wilson had Tommy John Surgery and will be out for the season. The final, final blow to the Reds is the Mike Minor Experience. Just kidding! There will probably be more bad stuff happen per The Craft.
Milwaukee Brewers
Trevor Gott (RP): Gott is out with a strained groin after a rough performance where he allowed a three-run homer against the Padres last Sunday. He is eligible to return June 21. Brewers fans and Hunter Renfroe holders will be happy to know that Hunter Renfroe has been activated.
Hunter Renfroe (10) pic.twitter.com/tgTTRww74E

— Zac (@WiscoSportsZac) June 10, 2022
St. Louis Cardinals
Corey Dickerson (OF): Dickerson is out with a strained calf. He is eligible to return on June 15. Dickerson was replaced by Brendan Donovan in right field with Albert Pujols taking over at first base.
NL East
Atlanta Braves
Collin McHugh (RP): McHugh is on the COVID-IL. He was eligible to return as of June 8. Jacob Webb will take McHugh's place on the roster.
Philadelphia Phillies
Johan Camargo (INF): Camargo is out with a strained knee. He is eligible to return June 16, but the Phillies are suffering with a shortage in infielders. Rhys Hoskins, Alec Bohm, Bryson Stott, and Didi Gregorius are all potentials for both increased injury and playing time at the moment.
Johan Camargo left today's game with a knee injury. He'll be reevaluated Monday.

Certainly a player the Phillies can't afford to lose. The only 5 healthy infielders on their 40-man roster entering today were Hoskins, Bohm, Camargo, Stott & Gregorius.

— Corey Seidman (@CSeidmanNBCS) June 5, 2022
Nick Maton (INF): Maton is out with a sprained shoulder after he dove to catch a Trout hit in a 0-8 Angels-Phillies game. He is eligible to return June 14. Didi Gregorius is currently replacing Maton.
Nick Maton's catch. pic.twitter.com/kws2qg7ftw

— Todd Zolecki (@ToddZolecki) June 4, 2022
Washington Nationals
Victor Arano (RP): Arano is out with knee inflammation. He is eligible to return June 21. Dee Strange-Gordon was activated to take Arano's roster spot. Luis Garcia, Nabil Crismatt, and T.J. McFarland are all pitchers that, while not Nationals, are similar replacements to Arano.
MRI on Victor Arano's left knee showed a "bad bone bruise," per Davey Martinez. He likely won't be cleared to start throwing before his minimum 15 days on the IL pass.

— Mark Zuckerman (@MarkZuckerman) June 8, 2022
NL West
Arizona Diamondbacks
Nick Ahmed (SS): Ahmed has been moved to the 60-day IL with continued shoulder soreness. Geraldo Perdomo, Jake Hager, and Ketel Marte are regularly in play.
Ketel Marte doubles tracker:

• 1 double today
• 21 doubles this season
• 2nd in NL
• 3rd in MLB
• Current pace for full season: 60 doubles
• #Dbacks single season record: 52 (Luis Gonzalez)
• Stretch goal – MLB record: 67 (Earl Webb)

— D-backs facts & stats (@dbaxfax) June 9, 2022
Los Angeles Dodgers
Kevin Pillar (OF): In last week's edition of Ambulance Chasers, I shared Pillar's unfortunate series of events. Pillar will need shoulder surgery and is out for the 2022 season.
Dear readers, I observe baseball injuries up and down, every day to ensure I can keep you informed. This might be the first time an injury description has made me want to hurl.
#Dodgers Kevin Pillar described his shoulder fracture as "the (shoulder) socket basically broke in half." Surgery is likely. He described the diagnosis as "a punch to the gut." Will shoot for a late-season return but still discussing his options.

— Bill Plunkett (@billplunkettocr) June 3, 2022
Edwin Ríos (INF/OF): Ríos is out with a strained hamstring. He is eligible to return June 14 but will likely be longer. The Dodgers have confirmed Ríos will not need surgery. The Dodgers promoted Olympic speed skating medalist Eddy Alvarez to replace Ríos.
The Dodgers DH tonight is Eddy Alvarez, the former US Olympic speed skater who the White Sox signed in 2014.

He was in the minors with the Sox until 2018. The Dodgers signed him in January. They called him up last week. He bats 7th tonight.

— Chuck Garfien (@ChuckGarfien) June 7, 2022
San Diego Padres
Robert Suarez (RP): Suarez is out with knee inflammation. He is eligible to return June 21. Adrien Morejon has returned to the Padres Bullpen 14 months post-Tommy John surgery.
Adrian Morejon is back, 14 months after Tommy John surgery. He'll join the Padres bullpen, as Robert Suarez lands on the IL with right knee inflammation.

— AJ Cassavell (@AJCassavell) June 7, 2022
San Francisco Giants
Alex Cobb (SP): Cobb is out with a strained neck. He is eligible to return on June 19 which is not impossible according to various reports. LHP Sam Long was recalled to replace Cobb.
#SFGiants roster moves:

RHP Alex Cobb placed on the 15-day IL with a neck strain (retroactive to June 4).

LHP Sam Long recalled from Triple-A Sacramento.

IF/OF Darin Ruf reinstated from the Bereavement List.

IF Jason Vosler optioned to Triple-A Sacramento yesterday.

— SFGiants (@SFGiants) June 7, 2022
Miscellaneous Injury Updates
Here is a quick run of injury updates:
Jorge Alcalá: Set back in rehab with shoulder stiffness.
Kris Bryant: Since ya'll keep asking- do not count on him returning for a hot minute.
Jonathan India: Mr. India Goes to Rehab would be a great name for a movie. In this case, the movie would not be about drugs! I promise! India should be returning to an active roster near you soon.
Eloy Jiménez: Our boy Eloy had another setback during rehab and will likely not start again until next week.
Lance Lynn: Holders of  Big Bastard Lynn (*raises own hand*), take heed. Lynn could be activated next week.
Don't see a player you want to know more about? Drop me a comment, and may the odds be in your favor.
---
Have you been holding an injured player? Tell me in the comments section or on Twitter.