Welcome to your star spangled edition of AMBULANCE CHASERS, Razz peeps! In honor of Independence Day, I have put a red, white, and blue vinyl table cloth down and laid out some lukewarm potato salad. I am on a budget. So, I hope you like Dr. Thunder. Also, there will not be any fireworks because my sofa is flammable. I do have a pack of cigarettes if you would like one.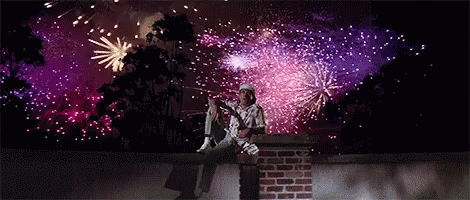 I may not have fireworks, but I do have some other eXpLoSiVe injury updates including a gaggle of injuries from the Angels-Mariners game and the very unlucky Philadelphia Phillies. Let's jump in!
American League Injuries
AL Central
Cleveland Guardians
Austin Hedges (C): Hedges is out following a concussion. He is eligible to return July 2 or 3. Ernie Clement has been playing backup catcher…and third baseman….and pitcher (sort of)?
Ernie Clement, Knuckleball.

89 RPMs…and 20 inches of Run. pic.twitter.com/h6bkWvwkXj

— Rob Friedman (@PitchingNinja) June 28, 2022
Detroit Tigers
Austin Meadows (OF): Meadows is out with a RIGHT AND LEFT strained achilles. If you are a semi-regular reader, you will remember Meadows has taken several IL trips recently. Luckily, the strains are not considered serious, and Meadows should be able to return June 27.
A.J. Hinch said Austin Meadows' left and right (!) Achilles strains came as a result of "getting back into baseball things and shoes and spikes and running."

It's considered basic inflammation.

"It was not alarming other than it stopped the progression," Hinch said.

— Cody Stavenhagen (@CodyStavenhagen) July 1, 2022
Minnesota Twins
Trevor Larnach (OF): Larnach is out with core muscle surgery. He will be out at least but likely more than six weeks. Mark Contreras was recalled, but Jorge Polanco has returned from the IL and has been playing 2B.
Jorge Polanco vs Konnor Pilkington#MNTwins

Home Run ?

Exit velo: 101.5 mph
Launch angle: 31 deg
Proj. distance: 409 ft

This would have been a home run in 28/30 MLB ballparks

MIN (3) @ CLE (0)
? 3rd pic.twitter.com/MJCfyZ7UAm

— Would it dong? (@would_it_dong) June 29, 2022
AL West
Houston Astros
Michael Brantley (OF): Brantley is out with shoulder discomfort. He is eligible to return July 7 and has been taking batting practice from Lance McCullers Jr. J.J. Matijevic has been playing in Brantley's place.
Lance McCullers Jr (@lmccullers43) throwing live BP to Michael Brantley, Chas McCormick and JJ Matijevic. Lot of folks watching including @JustinVerlander and @JakeOdorizzi pic.twitter.com/RV6JZ76jiQ

— Mark Berman (@MarkBermanFox26) July 1, 2022
Jason Castro (C): Castro is out with knee discomfort. He is eligible to return on July 10. Korey Lee was called up to replace Castro.
Welcome to the Show, Korey Lee! pic.twitter.com/YFoc3C8aii

— Houston Astros (@astros) July 1, 2022
Los Angeles Angels
Archie Bradley (RP): Bradley is out with a fractured elbow (right) sustained after he fell over the dugout railing during the Angels-Mariners brawl. He is eligible to return July 12 but that is not going to happen. RHP Chase Silseth was recalled in Bradley's place.
Archie Bradley was placed on the 15-day IL with an elbow injury #Angels pic.twitter.com/2sb1px0c3A

— Jared Tims (@Jared_Tims) June 28, 2022
Matt Duffy (INF): Duffy is out with lower back spasms. He is eligible to return on July 7, but Matt Thaiss will replace Duffy in the interim.
Oakland Athletics
Jed Lowrie (INF): Lowrie is out with a sprained shoulder. He is eligible to return on July 7. Stephen Vogt has replaced Lowrie as the DH in the interim.
Jed Lowrie had an MRI on his left shoulder today, Kotsay said. Said Lowrie "had made a lot of progress from the initial injury in Cleveland" and "as we put him back into the playing environment he felt like he was regressing."

— Matt Kawahara (@matthewkawahara) July 1, 2022
Jonah Bride (INF): Bride is out with a strained shoulder. He is eligible to return on July 7. He had a cortisone shot which may take 3-to-5 more days to show results. Sheldon Neuse has replaced Bridge in the interim.
Scary collision between Chad Pinder and Jonah Bride. After being tended to by medical personnel for several minutes, both players walked off the field on their own power. pic.twitter.com/kczQuAUMzg

— A's on NBCS (@NBCSAthletics) June 26, 2022
Seattle Mariners
Tom Murphy (C): Murphy is out for the season after having shoulder surgery to repair a torn rotator cuff and labrum. Cal Raleigh has been impressing Mariners fans in Murphy's absence.
Cal Raleigh – Seattle Mariners (10) pic.twitter.com/NvygMqAhtp

— MLB HR Videos (@MLBHRVideos) June 28, 2022
Luis Torrens (C): Torrens is another victim of the Angels-Mariners fight with shoulder inflammation. He is eligible to return July 7.
Taylor Trammell (OF): Trammell is out with a strained hamstring. He is eligible to return July 9. Marcus Wilson will replace Trammell.
Texas Rangers
Matt Bush (RP): Bush is out with forearm discomfort until July 10. Glenn Otto and Josh Sborz joined the Rangers to assist with Rangers pitching.
lots of Rangers' roster moves this fine Sunday morning https://t.co/SgWDB4DJuK

— kennedi landry (@kennlandry) June 26, 2022
National League Injuries
NL Central
Chicago Cubs
Jason Heyward (OF): Heyward is out with knee inflammation and has been replaced by Narciso Crook. There is speculation that Heyward may be done…FOREVER. It is truly the end of an era, folks.
The #Cubs today selected OF Narciso Crook from @IowaCubs and placed OF Jason Heyward on the 10-day IL (retroactive to 6/27) with right knee inflammation.

Additionally, OF Michael Hermosillo has been transferred to the 60-day IL. pic.twitter.com/MtiKFf7EbB
Milwaukee Brewers
Adrian Houser (SP): Houser is out with a scary strained flexor tendon. The injury does not seem to be serious, and he is eligible to return July 16. Trevor Kelly was recalled to replace Houser.
RHP Adrian Houser placed on the 15-day injured list with a right flexor strain.

RHP Trevor Kelley recalled from Triple-A Nashville. pic.twitter.com/K3VBWLqNyv
St. Louis Cardinals
Harrison Bader (OF): Bader is out with something many of us know all too well: plantar fasciitis. He is eligible to return July 7. Conner Capel was selected to replace Bader.
Génesis Cabrera (RP): Cabrera is on the IL presumably for COVID-19. Zack Thompson is doing pretty well in Cabrera's absence.
Zack Thompson was mixing it up Tuesday.

The @Cardinals' No. 9 prospect pitching for the @memphisredbirds:

6.2 IP
1 H
0 R
1 BB
9 K pic.twitter.com/BzivZ61hpl

— MLB Pipeline (@MLBPipeline) April 26, 2022
Jack Flaherty (SP): Flaherty is out again with a strained shoulder, and he will be out for a few weeks. He is eligible to return on July 12. Matthew Liberatore will replace Flaherty in the interim.
Mozeliak says the next step for Jack Flaherty is physical therapy: "He's going to do that out in LA for the next couple weeks. … At this point he's just going to be in rehab." #STLCards pic.twitter.com/PMX4mAiaR2

— Bally Sports Midwest (@BallySportsMW) July 1, 2022
NL East
Miami Marlins
Jazz Chisholm Jr. (2B): Jazz is out with a strained lower back. He is eligible to return on July 9 but the timeline of his injury is undetermined. Luke Williams will fill Jazz's roster spot.
Marlins potential All Star Second Baseman Jazz Chisholm, Jr. is expected to be placed on the IL per sources with the back issue he is dealing with. Unclear of how long etc.

— Craig Mish (@CraigMish) June 29, 2022
Jorge Soler (OF): Soler is out with bilateral pelvis inflammation July 9. Joey Wendle returned to the Marlins which will help alleviate Soler's absence but is also injury prone. The Marlins also picked up the loveable, speedy Billy Hamilton.
Full list of #Marlins moves:

-Joey Wendle reinstated from the IL;
-Jorge Soler on 10-day IL (retro to 6/29) with bilateral pelvis inflammation
-Erik Gonzalez DFA'd
-Billy Hamilton's contract selected from Triple A Jacksonville

— Jordan McPherson (@J_McPherson1126) July 1, 2022
New York Mets
Chris Bassitt (SP): Bassitt is on the COVID-19 until July 2 and was added to the IL for non-injury reasons (presumably health and safety protocols). RHP R.J. Alvarez was selected in Bassitt's place.
ROSTER MOVES:

RHP Chris Bassitt has been placed on the IL.

RHP R.J. Alvarez has been selected from Triple-A Syracuse…He will wear #71.

LHP Locke St. John has been sent outright to Triple-A Syracuse.
Philadelphia Phillies
Connor Brogdon (RP): Brogdon is on the COVID-19 until June 26. Mark Appel came in for Brogdon.
Mark Appel was the No. 1 overall pick in 2013.

In 2018, he stepped away from the game.

In 2021, he started his comeback.

Tonight, he made his big league debut and threw a scoreless inning. pic.twitter.com/adSjTjxinP

— MLB (@MLB) June 30, 2022
Johan Camargo (INF): Camargo is back on the IL with a strained knee. He is eligible to return on July 6.
Zach Eflin (SP): Eflin has gone on the IL with a knee contusion June 11. LHP Bailey Falter was recalled to replace Eflin. The results seem mixed.
https://twitter.com/BrodesMedia/status/1543007708873457664
Bryce Harper (OF): Harper is out with thumb surgery (left) after being hit by a pitch from Blake Snell. He is expected to return this season. The Phillies are replacing Harper internally with J.T. Realmuto and Nick Castellanos expected to pick up slack, but there may be a search for external options in the future.
bryce harper to blake snell: "i know you weren't trying to do it"

damn this is just brutal. pic.twitter.com/FW0ADItP3C

— m (@matttadelphia) June 26, 2022
NL West
Arizona Diamondbacks
Zach Davies (RP): Davies is out with shoulder inflammation and not eligible to return until July 11. Sean Poppen was recalled to replace Davies.
Zach Davies goes on the IL with right shoulder inflammation. Looks like the starting pitching depth is going to be tested.
Sean Poppen has been recalled from Reno.

— Jody Jackson (@Jody_Jackson) June 29, 2022
Los Angeles Dodgers
Zach McKinstry (INF/OF): McKinstry is out with a strained neck. He is eligible to return on July 5 and could be assigned to rehab soon. Additionally, Mookie Betts is on the mend.
Zach McKinstry (neck) could be headed out on a minor league rehab assignment in the next couple days.

— J.P. Hoornstra (@jphoornstra) July 1, 2022
San Francisco Giants
Brandon Crawford (SS): Crawford is out with knee inflammation.  He is eligible to return on July 5, and it looks as if he will be back.
Brandon Crawford takes grounders for the first time since being placed on the IL with left knee inflammation. pic.twitter.com/Oe8Q7Zmmew

— KNBR (@KNBR) July 2, 2022
San Diego Padres
Steven Wilson (RP): Wilson is on the IL with hamstring tendinitis. He is eligible to return July 11. LHP Ray Kerr replaces Wilson.
The @Padres acquired southpaw Ray Kerr from the @Mariners on Saturday.

Here's where he lands on San Diego's Top 30 Prospects list: https://t.co/YkbEeAslvJ pic.twitter.com/nu7eu5hbeh

— MLB Pipeline (@MLBPipeline) November 28, 2021
That is it for this week's pain and suffering! See you next week, folks.
---
Who have you lost on your roster lately? Tell me in the comments or on Twitter (@keelin_12ft).