Warning, this post has no consistent theme. When I sat down and began thinking about what to write I really couldn't focus on a single concept, so instead the result is a hodgepodge of points league material. If I was going to talk about Eric Hosmer who has a measly 114 points I could borrow the term hodgepadre from a much better writer. But if I'm being honest, I couldn't give a shit about Hosmer as his 0.51 points per plate appearance. While we're discussing Padres let's spend a sentence or two on Christian Villanueva and his 14 home runs. Despite leading all rookies in dingers, Villanueva also has 51 strikeout in 156 at bats. That's an impressive (unimpressive?) strikeout rate. Ignoring my recent post about not penalizing a batter for a strikeout, this is not good in points leagues. This is why he only has 97 points and is still on the wire is over twenty-five percent of points leagues.
Just a few sentences after I promised no running theme I'm about to mention a third Padre and the second in a row that's in the running for the Rob Deer Memorial Strikeout Award. Before you run off to Google, no Rob Deer is not dead. RGD (Robert George Deer), not to confused with MGD (Miller Genuine Draft), is still swinging. Metaphorically at least. His last MLB appearance was with… Wait for it… The San Diego Padres on August 5th 1996. Before I move on from one of the strikeout kings of my childhood, I wanted to share an interesting tidbit. According to Wikipedia, in 1991 Rob Deer had a batting average of .179. This is the lowest official batting average while still qualifying for the batting title. But he's not alone on this pedestal. Dan "your momma says you" Uggla accomplished the same in 2013. Sadly Uggla never wore a Padres jersey.
I just realized that I never actually discussed that third Padre. Franchy Cordero has struck out 55 times in just 139 at bats. You thought Villanueva struck out a lot, well Cordero is putting K's on his score sheet at rate of thirty-nine percent. Franchly, there's no room for such a player in the current points league climate.
Now let's switch gears.
I really wanted to open this post with Nick Markakis, but somehow I ended up in San Diego.
With 185 points Markakis is a top ten hitter in points leagues. He's batting .341 with 7 home runs and 0.78 PPPA. I have always loved Nick in points leagues because he's always undervalued and is consistently a draft day steal. At the moment (aka YTD) he is one of three Braves in the top ten hitters list. The other two are Freddie Freeman and Ozzie Albies. I guess that explains why the Braves have the second best record in the National League. Eat chit Washington Nationals.
Andrew Benintendi has quietly worked his way into the top ten batters in points leagues. In the past twenty-one days he led all batters with 93 points. He is showing that not only was 2017 legit, but he's can do better. His PPPA of 0.80 is tied with Freeman. And that's Freddie, not Morgan. Looks like Morgan has found himself in more hot water than he did in Shawshank Redemption. I wonder how Freddie would do narrating the reboot.
How do home runs translate to total points in points leagues? Well here are the leagues top home run hitters and their point totals.
Mike Trout – 18 HR – 230 points
Mookie Betts – 17 HR – 243 points
J.D. Martinez – 17 HR – 175 points
Bryce Harper – 16 HR – 185 points
Jose Ramirez– 15 HR – 204 points
Manny Machado – 15 HR – 198 points
Joey Gallo – 15 HR – 101 points
Ozzie Albies – 14 HR – 177 points
Aaron Judge – 14 HR – 162 points
Christian Villanueva – 14 HR – 97 points
Do what you will with that data. In the meantime I'm pressing on.
Eugenio Suarez has a PPPA of 0.85, and that is fourth best in baseball. He is behind only Mookie Betts (1.17), Mike Trout (0.97) and Jose Ramirez (0.89). The qualifier here however is the fact that he missed time due to injury and only has 167 plate appearances. That's 77 less than Trout (244). We'll have to see how he holds up as the season progresses, but so far, pretty good.
How about Michael Brantley? You don't hear much about him, but his 0.83 PPPA puts him in the top ten. While individual stats don't matter as much in points leagues since all we care about is points, it is the individual stats that make up the points. So perhaps individual stats do matter. Yep, they do. Brantley has 8 home runs, 34 runs batted in (one less than Trout) and a .333 batting average. I'm guessing he'll be hurt by next month, which is only a few days away. But in the meantime, he's starting to resemble Michael Brantley version 2014.
He only has 57 plate appearances but I wanted to point out that Austin Romine has a PPPA of 0.84, which is the same as Manny Machado.
Andrelton Simmons has two more points than Francisco Lindor even though he's had 31 fewer plate appearances. Lindor might have 12 home runs as compared to Simmons's 4, but don't let the power numbers mislead you. This is points leagues and right now Simmons > Lindor. If you factor in ADP, it's not even close.
George Springer and Aaron Judge are pretty much the same player stats-wise in points leagues. I prefer Springer, but you can be the judge.
Springer: 11 HR, 34 RBI, 3 SB, .289 BA, 165 Points
Judge: 14 HR, 39 RBI, 3 SB, .283 BA, 163 Points
The Hot Corner
Travis Shaw: 158 points (0.73 PPPA)
Nolan Arenado: 151 points (0.72 PPPA)
Kris Bryant: 149 points (0.74 PPPA)
Perhaps is the not so hot corner.
Jose Abreu has 149 points in 224 plate appearances. Brandon Belt has 148 points in 220. I'm really enjoying these comparisons today.
Buy low on Paul Goldschmidt. Excluding an injury shorted 2014 in which he was on pace for over 500 points he hasn't scored less than 500 since 2013.
Daniel Mengden has been the second best pitcher in points leagues in the last three weeks. He has pitched at least 6 innings in each of his four starts over that span. During those four starts he's given up only 3 earned runs in 28.2 innings pitched. However I would caution that he did allow 18 hits and only struck out 14 in those outings. His yearly points per start average is 16.6 points. Over those four starts it's about 25 points.
Keep an eye on Michael Wacha who in his last four starts has pitched at least six innings and has averaged 22.75 points per start.
In his last three starts Ross Stripling has gone at least five and has 26 strikeouts in 18 innings. His points per start is just over 26 points. Did I mention he also has RP eligibility?
Walker Buehler. More like Strikeouter Buehler. Or how about BetterThanKershawInHisRookieYear Buehler. Buehler is averaging 20.8 points per start this season. Like fellow Dodger Stripling, he also has RP eligibility.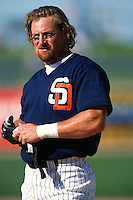 Follow malamoney on Twitter at @malamoney