This might be the only Razzball article where you will find a RuPaul's Drag Race quote, some lyrics from the Broadway musical Wicked, a reference to Matt Harvey's sex appeal AND a Tyra banks gif. It's no wonder some people on this site think I'm female! Here I was thinking it was just my name…
Michael Brantley, OF, Sprained Ankle
Brantley was originally away for the birth of a child, but is still going to miss additional games with this injury. He is eligible to return on Thursday, June 29th and is expected to do so unless there is continued soreness. Stash or Trash: Stash if ya got him. Look, after only playing in 11 games last season you'll take whatever you can get from Brantley. His average has flirted with .300 since the end of April and while the 5 HR, 7 SB isn't fantastic he still could end up getting 20/20 again which he last achieved in 2014. Fill In: Trey Mancini (44.3%.) Mancini has quickly progressed through the Orioles minor league system since being drafted in the 8th round in 2013. Sure, he's got an ugly 27.7% strikeout rate with only a 5.9% walk rate and a .372 BABIP — but now that he's getting playing time with Chris Davis being placed on the DL you can expect his breakout 12 HR to continue to rise. He has hit over 20 HR in each of the last 2 years in the minors.
Andrew Cashner, SP, Left Oblique Strain
Everything I'm reading is saying that this is a mild oblique strain and Cash should only miss 1 or 2 starts. However, my observance with oblique strains tells me that he'll probably miss 3 months. Stash or Trash: Stash-ay you stay. Rupaul's Drag Race reference! Cashner is pitching like it's 2013 up in here! Sure, the 4.3 K/9 and 4.0 BB/9 aren't cute, but you can't argue with a 3.50 ERA. Oh his FIP is a whole run higher than that? Maybe you can argue. In this pitching climate you take what you get and you don't get upset. Fill In: Homer Bailey (1.9%.) Suggesting one oft-injured guy for another oft-injured guy? I must be oft my rocker! Bailey has been killing it in his 3 rehab starts so far: 16.2 IP, 2 ER, 17 K's. Bailey hasn't pitched a full season since 2013 and has made only 8 starts since the end of the 2014 season, but he's looking healthy, he's throwing well — and if you were a Cashner owner that means there must've not been many guys left on your waiver pool anyway.
Leury Garcia, OF, Sprained Finger
Leury sprained his finger flipping off White Sox fans chanting for Yoan Moncada on June 11th, but his DL stint only really began on the 16th. This puts him in line for a possible Monday, June 26th return. Stash or Trash: If you own Leury you're either in a deep league or AL-only league, but he hasn't been all that bad this year. I'd stash him in those leagues. So far this season he has a .298 average with 6 HR and 6 SB. The 6 HRs are already a career high, but in 2010 as a 19-year-old Leury stole 51 bases so there is some great speed potential here. Leury has also found himself batting out of the lead-off spot which should only help his value upon his return. Fill In: If you're in an AL-only league and need OF help you could grab brother Colby Rasmus (2.5%.) After missing all of April, Colby has hit 9 HRs with a .281 average in 121 ABs. I'm pretty proud of myself for not making any references to owners needing to be 'leery' of Leury in this blurb.
Matt Harvey, SP, Stress Injury Scapula of Throwing Arm
The Dark Knight Falls. Luckily, no one put too much stock in Harvey this year as his 175.1 ADP reflects. Harvey is going to miss multiple weeks. I wouldn't be surprised if we don't see him before August 1st. Stash or Trash: This is a tough one. I'm going to say trash. His name value and sex appeal are all he has going for him right now. Fill In: Trevor Bauer (30.4%.) That 5.54 ERA ain't pretty, but in his 3 starts against his upcoming opponent, the Minnesota Twins, Bauer has 3 wins with a 3.30 ERA and 22 K's. He'll probably get destroyed by whoever he faces after the Twins, but sometimes streaming a starting pitcher week to week in your last spot is your best option.
Victor Martinez, DH, Irregular Heartbeat
V-Mart is out of the hospital, but the Tigers are going to give him some time to see where his heart is. Stash or Trash: It's not like Martinez was setting the league on fire before the injury so I think he's a safe trash. 21/6/29/0/.261? Not worth the DL spot. Fill In: So…since he's a DH I guess I can recommend any hitter owned less than he is? No one man should have all that power! You know who is hitting the hell out of the ball right now? Ben Gamel (13.8%.) In his 18 games in June Gamel is hitting over .400 with 2 SB and 14 runs. Mariners Manager Scott Servais has also been trusting Gamel to lead off for his team. Gamel isn't known for being a huge power or speed threat, but he definitely has the potential to hit over .290.
CC Sabathia, SP, Hamstring Strain
Hamstrings can only take so much ham and for CC — that amount of ham is 300 pounds over 3,200+ career innings. He's projected to miss a month, but his health, his weight and his age — I could see him being gone longer. Stash or Trash: It's a trash for me. A month (or more) is a long time to wait for an aging below-average pitcher. I know he has a 3.46 ERA so far (0.99 over his last 6 starts) but let's take a closer at those last 6 opponents. Royals: 27th in runs scored. Rays: 29th in average against lefties. Athletics: 24th in runs scored against lefties. Blue Jays: 27th in runs scored against lefties. Red Sox: 22nd in runs scored against lefties. Angels: 26th in runs scored against lefties. Maybe I'm just being nit-picky, but it feels like he's just hit a really lucky set of opponents. Fill In: Jason Hammel (16%) will eventually break your heart, but for right now he's hot. He's got 4 quality starts in his last 4 starts only allowing 7 ERs in 27.1 IP. Three of those starts were against teams with World Series expectations: Red Sox, Astros, and Indians. "But Kerry, you just buried the Red Sox five sentences ago." Yea well, that was against lefties, Jack.
Matt Shoemaker, SP, Right Forearm Extensor Strain
Does anyone call Shoemaker 'The Cobbler?' If not, that's a missed opportunity. Pitchers with forearm injuries should scare the crap out of you, but as of June 20th Shoemaker was playing catch without incident so maybe he won't be out too long. He wants to start Sunday, but if you own him you might want to keep refreshing your Twitter search for "Matt Shoemaker." Stash or Trash: If he avoided serious damage to that forearm he could be back soon. Stash. Shoemaker's start-to-start inconsistency is frustrating, but he has potential as a valuable final piece of your fantasy rotation in the right starts. Fill In: I don't want to recommend Jordan Zimmermann (17.6%) but against my better judgement — I'm going to do it anyway. Zimmy has 3 straight quality starts with only a 2.25 ERA in that time. His next start? Sunday, June 25th in San Diego. If The Cobbler can't go, Zimmermann is a great fill in option.
Neil Walker, 2B, Partially Torn Hamstring
Unfortunately this DL stay was announced 1 day after my last article so it is a bit of old news now. Walker is going to miss quite a bit of time with this one. I'd put it at 6 weeks at least. Stash or Trash: Trash. A 6 week estimation seems a bit short for me — and I'm the one who made it! I think he could be out until September at least. His injury doesn't say "partially stronger hamstring." Fill In: Joe Panik (20.6%.) Panik was a .309 hitter in his first 173 games with the Giants. Since the start of the 2016 season he's only hit .249. Something has changed within him, something is not the same. Wicked reference! However, in 13 games in June he's hitting .365 so maybe something has changed back and hopefully he has been changed for good. Double Wicked reference!
Kolten Wong, 2B, Right Triceps Strain
Week 9 Kolten found himself on the injured side of Ambulance Chasers and I told y'all to stash him. In Week 11, he found himself as a fill-in option with me saying this: "Wong has a .294 average on the season and might finally live up to our three-year-old expectations of him." Now, he's back on the wrong side of Ambulance Chasers. Stash or Trash: He's burned me for the last time! Trash!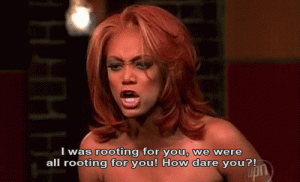 Fill In: Corey Spangenberg (1.7%) is a good replacement in NL-only leagues. Over his last 15 games he's hitting .333 with 7 runs, 3 HR and 4 RBI. C-Span was a career .297 hitter in the minors so the hit tool is there and he even stole 36 bases in 2013. As for Wong? You'll never see him in an issue of Ambulance Chasers again!