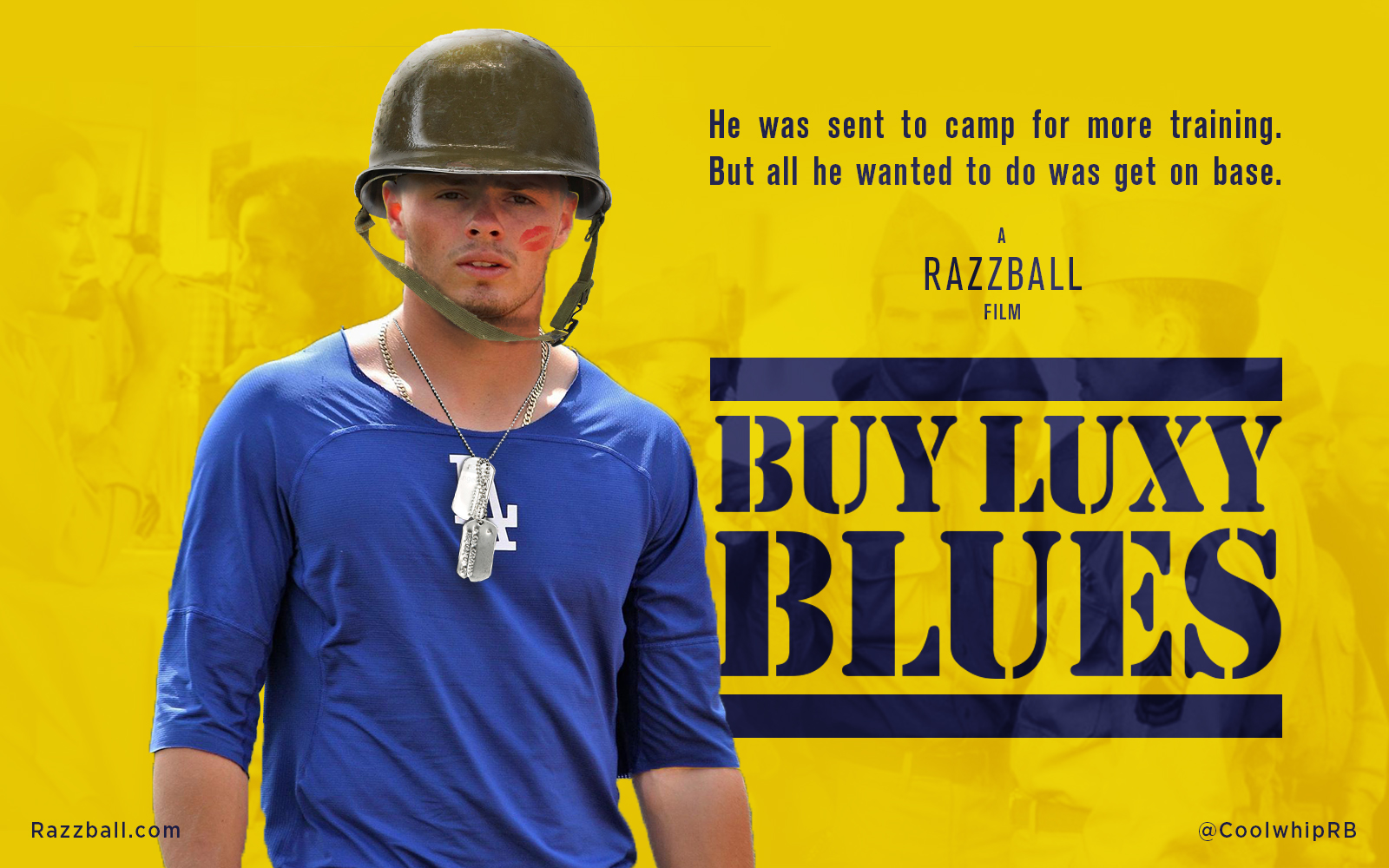 (NOTE: THIS POST WAS RELEASED EARLY YESTERDAY ON OUR PATREON. IT'S $5/MONTH.)
Every day Prospect Santa brings up fantasy prospects for all the nice boys and five girls. The naughty boys and five girls can try to figure out what they did to be deemed naughty, but we won't be explaining designations to anyone, so that's tough sledding if you got a naughty tag. Just know you prolly did something like wanted to drop Adalberto Mondesi or were happy Acuña got hurt because you didn't own him. One day Prospect Santa boots an unpaid elf out of the way to reveal Cristian Pache. "The elf's getting valuable experience, better than any paycheck or healthcare!" Wow, Prospect Santa is a bit of a jerk. Another day Prospect Santa brings up Casey Mize and leers at Mrs. Claus with lust and anger. Yo, is Prospect Santa okay in the head? So, who is next for Prospect Santa, could it be, Gavin Lux? Yes, that's why we're here. I'll admit to cheating a little for who to lead with in the, uh, lede. Prospect Itch (no relation to Santa, as far as I know) recently came out with his Fantasy Baseball Prospect Stash List and I scrolled all the way down to the 2nd name. Also on that list: Pache, Mize, Skubal, K*bert– Okay, Itch is psychic; it is confirmed. Gavin Lux got a bit of a raw deal coming out of Summer Camp, being sent to the alternate training site, where they practice the ancient art of hopping on one leg and other alternate training. Lux can come up and be an immediate pickup in the shallowest of leagues. He could be a top five guy at his position in the final month-plus with a .300+ average and power, and maybe a few steals. When do we see him? I think soon, but that's up to Prospect Santa. "Ho! Ho! Ho! You ain't ever getting Wander Franco!" I kinda hate Prospect Santa. Anyway, here's some more players to Buy or Sell this week in fantasy baseball:
Please, blog, may I have some more?