I was low on David Dahl going into the season for just this very reason. Here's what I wrote in the comment section on why I had Dahl ranked as my 90th ranked keeper:
"2015: Spleen, knee
2017: Ribs, back
2018: Foot
The injuries are just stacking up with this guy unfortunately. He's like Eugene from Hey Arnold!
Even if he is claiming he's 100% I worry about any adjustments/over-compensations he might do to avoid getting hurt again. Some players are just injury-prone unfortunately regardless of how skilled they are."
Early reports from the Dahl household are that he's only going to miss the 10-day minimum with this abdomen injury, but he'll likely get hurt again.. Pick Up: Kevin Kiermaier (20.5%.) Replace one power/speed oft-injured outfielder with another?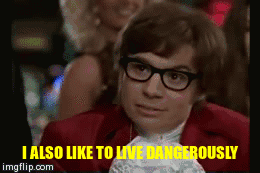 Kiermaier has always had the skill — he's just never had working ACLs, hamstrings or obliques. He's hitting .300 on the year with 2 HRs and 2 SBs. 20/20 is easily attainable — but so is the 60-day DL. He should still be owned in more than 20.5% of leagues though.
Mike Clevinger, SP, Back: What started out on Sunday as Clevinger "expecting to make his next start" and Kerry getting to sleep easily turned into a few months of absence and Kerry's mental health plummeting by Tuesday morning. Clevinger started the year with Cy Young-adjace numbers: 12 shutout innings, only 6 base runners allowed, an unbelievable 22 Ks and now I'm sad again…Pick Up: I don't care. Do whatever you want. Life is meaningless. Caleb Smith (7.7%.) Whatever.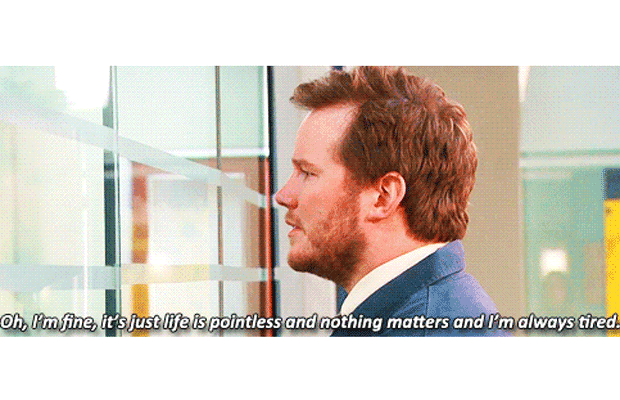 Jake Lamb, 3B, Quadriceps: This is a shame for Lamb as he is finally healthy after missing over 100 games with injury last season. Lamb is going to miss at least six weeks with a Grade 2 left quad strain — I'd expect more time than that based on the severity of the injury and how much the quads are involved in baseball activity. Replacement: David Fletcher (2.2%.) Fletch's numbers don't jump off the Baseball Reference page — but his .290 batting average is pretty solid, he's got two-position eligibility (2B & 3B,) and while he has been hitting 9th most often — I'm expecting Kole Calhoun and his .179 AVG/.220 OBP to start falling in the order and Fletch could get some more ABs in his stead.
Jon Lester, SP, Hamstring: JoLester got yanked from his Monday start after only two innings due to a hamstring injury. Joe Maddon said that Lester should only miss 1-2 starts. We'll see if a 35 year old can heal that quickly or if this lingers a bit. Lester has 2,380 innings under his belt and has made over 30 starts for 11 straight seasons so maybe all that use has caught up with him. Pick Up: Michael Pineda (15.5%.) On the flip side — Pineda has made 30 starts only once in his six year career. Pineda has made two solid starts albeit short ones (4 IP, 0 ER, 5 K vs CLE; 5 IP, 2 ER, 5 K @ PHI.) I'm thinking Pineda will break the 6 inning mark in his Friday start at home against Detroit. Pineda has shown stretches of great pitching — but he can also be wildly inconsistent and is injury-prone himself. Pineda has been inducing a lot of ground balls (50%) and his 2.89 FIP isn't too outrageously off from the 2.00 ERA he has so far. Like I said — expect some ups and downs as Pineda returns to the mound for the first time since July 2017.
Hyun-Jin Ryu, SP, Groin: Like Lester, Ryu was removed early from his Monday start, but Ryu doesn't have anything close to a consistent health history like Lester. Ryu's groin cost him three months last season so there's obviously room for concern — especially because Ryu never seems to be healthy — however, Ryu thinks this injury is not as severe and he won't miss as much time. I'll believe it when I see it. Pick Up: Trevor Richards (11.3%.)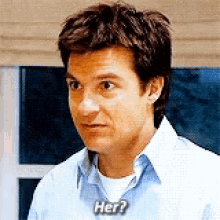 A Marlins pitcher? Am I sure? Sure I'm sure! Take a look at Richards first two starts — both quality might I add for whatever that means to you:
3/29 vs COL: 6 IP, 1 ER, 6 baserunners, 4 Ks! Not shabby at all!
4/2 vs NYM: 6 IP, 3 ER, 8 baserunners, 7 Ks! A little shabby — but still not awful!
If you're playing in a league with wins as a category — godspeed Spiderman! But in quality start leagues he can be a useful arm at the back end of your rotation!
Joey Wendle, 2B/3B, Hamstring: Wendle burst onto the season in 2018 without any top 100 prospect hype, but still put up a sneaky 62/7/61/16/.300 line in 139 games. The plucky Rays just seem to dig these types of players out of nowhere, huh? Early reports are calling for a couple weeks of absence for Wendle. Pick Up: I don't usually like to point out the obvious answer, but grab Brandon Lowe (4.4%.) Wendle's absence directly benefits Lowe and he's had a pretty nice open to the season. He's reach based safely for 8 games in a row and even hit his second HR of the season last night. Lowe has 15 HR potential and could still 5-10 SB as well. Over his last two minor league seasons he's also hit close to .300.