Last week was fantastic. All five of our pitching streamers did well, and it has me excited to keep rolling here. One thing that you need to know about me is that I play in about 30 fantasy leagues (Yes, I'm a degenerate). That means I use these streamers and gamble on these guys regularly in terms of player props, so you know I'm putting my heart into these picks. If you do poorly, I do poorly, and I take that to heart in every article that I write. I feel great about this week's streamers, so let's get started with the pitchers!
Pitching Streamers
Bailey Ober (MIN) vs. DET
Ober has a heck of a name, but the game isn't too shabby, either. The young right-hander has a 2.81 ERA and 1.00 WHIP through three starts this season, limiting talented lineups like the White Sox, Mariners, and Red Sox to crumbs. That's a heck of a start to the year, but we're really not surprised since he had a 2.41 ERA and 0.96 WHIP in his minor league career. That makes him one of the best streamers no matter the matchup but facing Detroit is delicious. The Motor City Kitties were bottom three in runs scored, OPS, xwOBA, and K rate last season. That's why The Streamonator loves him, projecting him to provide $6.8 worth of value in this sensational spot.
Jameson Taillon (NYY) vs. BAL
Taillon has always been talented, and it looks like the Yankees stumbled into a gem. People were worried when he had Tommy John surgery, but we're talking about a guy with a 3.69 ERA and 1.18 WHIP since 2019. He's been even better in the early going of this season, compiling a 3.07 ERA and 1.09 WHIP. He's done that damage despite facing a scorching-hot Cleveland team and a bludgeoning Blue Jays lineup. Baltimore doesn't even compare with those clubs, with the Orioles sitting 28th in wOBA and 29th in runs scored this season. This happens to be one of The Streamonator's favorite streamers, projecting Taillon to tally $16 worth of value.
Tony Gonsolin (LAD) at ARI
The Dodgers always develop their starters into great pitchers, and it looks like they're starting to do that with Gonsolin. The Moustache Maven has a 2.67 ERA and 1.10 WHIP for his career while providing a 0.69 ERA and 1.23 WHIP this season. Those are unbelievable averages from a guy who's widely available in most fantasy leagues, and he should roll right through this dreadful Diamondbacks lineup. Arizona ranks 28th in wOBACON, 25th in OBP, 27th in OPS, and dead-last in runs scored. Tony G faced them five times last season, allowing two runs or fewer in all five matchups en route to a 2.83 ERA and 1.16 WHIP.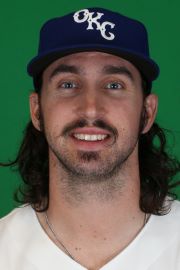 Kyle Gibson (PHI) vs. COL
Gibson has been a gas can at times throughout his career, but he's also looked like a borderline ace at times too. The right-hander actually had two eight-run duds in the final two months of last season but had a 3.09 ERA and 1.17 WHIP in his other 28 starts. That's an amazing run, and we'll take the 28-game cherry-picking sample size over the measly two-gamer. The reason we're willing to ride those statistics is this matchup. The Rockies are the worst team in baseball away from Coors Field, sitting dead-last in OPS and xwOBA on the road last year. Their lineup is even worse this year, and they're going to be a target for us all season. The Streamonator agrees with our assessment, projecting Gibson to generate $15.6 worth of value.
Streamers to Consider
Miles Mikolas (STL) vs. ARI
Mikolas has a 3.48 ERA and 1.15 WHIP since 2019 and has gotten off to an incredible start this year with a 1.76 ERA and 1.04 WHIP. That should be easy to duplicate against an atrocious Arizona lineup.
Tyler Anderson (LAD) vs. DET
Anderson has been pitching out of the pen for most of the season, but he might be a sneaky starter for the Dodgers. The left-hander has a 2.25 ERA and 0.50 WHIP and gets to face the disastrous Detroit lineup that we mentioned before.
Rich Hill (BOS) at BAL
You all know that Hill has been a stud for nearly a decade, and a regular in this article. He's yet to get going this season, but a matchup with Baltimore could get him right back on track behind his 3.20 ERA and 1.10 WHIP dating back to 2015.
Hitting Streamers
Randal Grichuk (COL) at PHI, vs. CIN
The Rockies lineup is far from sexy, but Grichuk will have 30 home runs for his new club. We're going to bet on a few of those happening this week, with Grichuk playing seven games in two hitter-haven ballparks. Coors Field and Citizens Bank Ballpark are two of the best parks around, and getting a full allotment of games there would make anyone intriguing. We're talking about a masher, too, with Grichuk generating a .226 ISO and .472 SLG for his career. We also don't mind that he faces three lefties this week, with Randal raking from the right side. They're far from scary southpaws, too, facing the likes of Nick Lodolo and Reiver Sanmartin.
Miguel Sano (MIN) vs. DET, at TB
To say Sano has been bad would be a compliment to the big man. This dude has been horrific in the first three weeks of the season, but he's got the potential to go deep in any given at-bat. Sano has a .250 ISO and .485 SLG for his career, and has gone on runs where he knocks out 10 dingers in a month. We believe these matchups are an excellent way to get him going, facing pitchers like Eduardo Rodriguez, Michael Pineda, Josh Fleming, and a TBD. It also means that Sano will face a minimum of four lefties this week, which gives the big man the platoon advantage from the right side.
Aaron Hicks (NYY) vs. BAL, at KC
Hicks has been frustrating for fantasy managers for a decade now, but it's hard to overlook his role right now. The talented switch-hitter is batting atop this dominant lineup, compiling a .378 OBP through the first three weeks of the year. He's shown that sort of ability in the past, and it pairs beautifully with his power-speed combo. What we really love are these matchups against these terrible pitching staffs. Hicks will face Jordan Lyles, Tyler Wells, Bruce Zimmermann, Kris Bubic, Carlos Hernandez, and David Lynch this week. Those six guys would be lucky to combine for a 5.00 ERA and 1.50 WHIP if you put together their career averages, and it should put Hicks in line for a huge week atop one of the best lineups in baseball.
Eric Hosmer (SD) at CIN, at PIT
Hosmer probably won't hit many homers for you, but this guy could be one of the sneakiest streamers in terms of batting average and RBI. The former Royal is seeing the ball well right now, batting .388 through the first 13 games of the season. That's an absurd average, and it's easy to see why when you see his .410 wOBA. We expect that red-hot hitting to continue in these matchups, with Hosmer facing Zach Thompson, JT Brubaker, Mitch Keller, Vladimir Gutierrez, Hunter Greene, and Reiver Sanmartin this week. That also means that he faces five righties, which is stellar news since Hosmer has a .355 OBP and .817 OPS against righties throughout his career. This isn't a sexy pick, but you're going to be satisfied with the results at the end of the week.
Feel free to comment to me here or reach me on Twitter @Bartilottajoel if you have any questions!